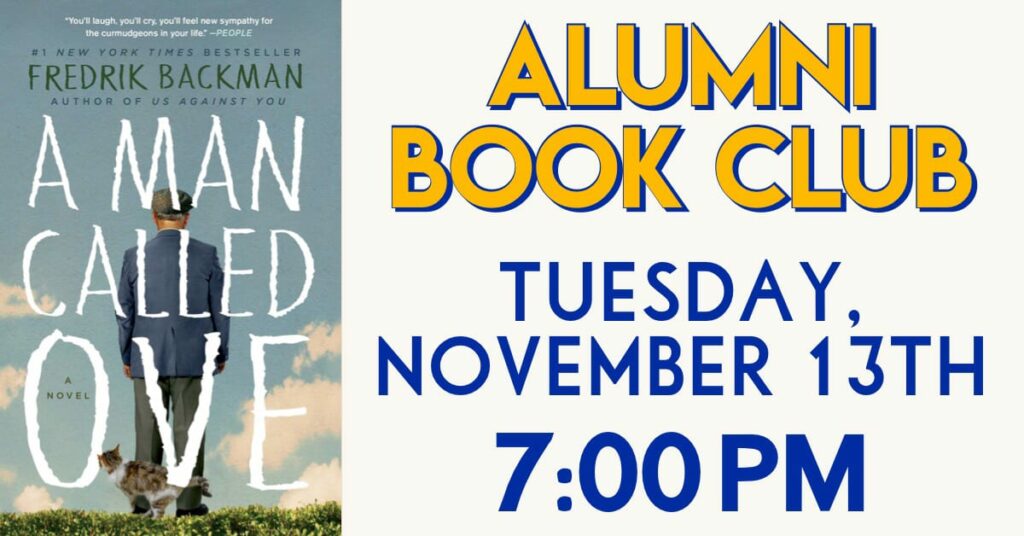 After the success of our inaugural Alumni Book Club meeting this past August, we are pleased to invite all alumni to participate in our upcoming fall event!
On Tuesday, November 13th, we will gather in Kellenberg Memorial's library at 7 PM to discuss our fall selection, A Man Called Ove by Fredrik Backman. A brief description of the New York Times best-selling novel is below:
Ove is a curmudgeon–the kind of man who points at people he dislikes as if they were burglars caught outside his bedroom window. But when one November morning a chatty young couple with two chatty you daughters move in next door and accidentally flatten Ove's mailbox, it is the lead-in to a comical and heartwarming tale of unkempt cats, unexpected friendship, and the ancient art of back up a U-haul.
For those who are unable to attend the meeting in person, we will be live-streaming interactive coverage of the event. Please register using the link below by Thursday, November 8th. Any questions may be directed towards the Alumni Office at (516) 292-0200 x396 or [email protected].