The Most Improved Player Award
This is awarded to the athlete who displayed the greatest amount of improvement and growth in their skills which contributed to the success of their team.
The Bernie Ward Commitment Award
This award is named after our beloved former faculty member, coach and colleague Bernie Ward is for the athlete who has displayed the most passion and commitment towards bettering themselves and their teammates during the season.
The Most Valuable Player Award
This is awarded to the athlete whose contribution to the team contributed most towards that team's success during the season.
---
Girls Varsity Basketball
Kate Calabro
Most Improved Player
Kate Calabro is a great athlete however her overall improvement as a basketball player this season is what makes her so special to have on this year's team.  Each day Kate became more confident with running the offense as the team's point guard and understood the importance of the position.   Kate was the team's instant "press break" but also contributed to the team's success by leading the team in assists and steals.  Most importantly, the coaching staff was impressed by her ability to elevate everyone else's game around her which is why she was considered to be one of the best point guards in the league.  This year's Most Improved Player goes to senior captain, Kate Calabro.
Lauren Mastrianni
Bernie Ward Commitment Award
Hours after losing in the state championship last season, Lauren Mastrianni was already thinking about her senior season when she asked: "What can I do to help the team next year?"  It is with that type of mindset heading into her final basketball season that made Lauren such a valued asset to have on this year's team.  Through her tireless work ethic and team first attitude, Lauren garnered the respect of her fellow teammates and coaches each day as practice.  Lauren is the epitome of the perfect teammate and will be truly missed next season.  This year's recipient of the Bernie Ward Commitment Award is senior, Lauren Mastrianni.
Morgan Staab
Most Valuable Player
While the word "valuable" can at times be cliché, Morgan Staab's value to this year's team could not be questioned.  Although she was considered to be one of the better players in the league this season, Morgan's pushed herself to be the best.  Whether it was on the court or in the weight room, Morgan has a true passion for the game which was always on display in both games and practice.  This season, Morgan led the team in points, rebounds and blocks although she was rarely guarded by one player. In addition, Morgan was recently voted as the Catholic league's Most Outstanding Player.  For all these reasons, this year's Most Valuable Player is junior, Morgan Staab.
---
Boys Varsity Basketball
Connor Remhild
Most Improved Player
Connor greatly improved his game this year by balancing a great outside shot with the ability to drive to the basket and score or pass out to a teammate. When he returned from a wrist injury he was instrumental in helping the team to a late-season surge leading to the CHSAA Championship Game at Hofstra University. While attending basketball practice for over two hours a day over four months Connor was still able to hold a 96 G.P.A. He was also chosen to be a USHER, selected for the Library Staff and was a member of the National Honor Society.
Casey Meekins
Bernie Ward Commitment Award
Casey was one of the hardest working members of this year's Varsity Basketball Team and came to practice every day prepared to play with a positive attitude. His enthusiasm and dedication to the team concept was instrumental to the success of this year's group of fine young men. He was a member of the Retreat Staff, CROSS, Library Staff and the National Honor Society. Casey is fine example of what it means to be a student-athlete.
Kyle DeVerna
Most Valuable Player
Kyle is a three-year starter and Co-Captain of this year's 21-4 team that saw extraordinary success. He was one of ten players named as Newsday's Preseason Players to watch, played in the Nassau v Suffolk Alzheimer's All-Star Game and chosen along with teammate Steve Torre as Co-Players of the Year in the CHSAA. He averaged 22 points, 6 rebounds and 5 assists per game while usually guarding the opponent's top offensive player. Off the court Kyle has a 94 G.P.A. and is a member of the Retreat Staff and the National Honor Society.
---
Girls Varsity Bowling
Katherine Cuneo
Most Improved Player
This award was very hard to decide on since every single girl on this team has improved in a drastic way this year, but there was one bowler that stood out. She worked on her bowling skills on and off the alley. She was always asking for advice from her coaches and other team members. She continued to work and advanced from the practice lanes in the beginning of the season to a starting position in the second half of the season. She was also very supportive to other members of the team and would always cheer someone on. This year's most improved bowler is Katharine Cuneo.
Caitrin Kaffl
Bernie Ward Commitment Award
This award goes to someone on the team that has put the team before herself and worked hard each and every day. She would cheer on her teammates and worked on her bowling skills throughout the season. She was committed to the team the entire season and was always willingly to work on finding new ways to help hit her spares. She always had a smile on her face and an easygoing spirit that helped her improve her bowling skills. Caitrin Kaffl is the Bernie Ward Commitment Award winner.
Vicky Loucks
Most Valuable Player
This bowler has been a member of the team for the past 4 years and has qualified for the individual bowling championship for the past 3 years. She was the captain of the team and has worked hard on her bowling skills throughout her entire high school career. Any chance she got she was willingly to help her fellow teammates and give them tips. She was the glue that kept the team together and was always willing to give some motivational words to her teammates. This season she has also won the Highest Game Award from the league. The coaches wish Vicky Loucks all the best in her future and hope she continues to bowl. Congratualtions to the MVP Vicky Loucks.
---
Boys Varsity Bowling
Andrew Murdolo
Most Improved Player
Andrew Murdolo always found a way to improve himself while on the lanes this year.  Andrew strove to get better with each and every throw of the ball.  His desire to improve did not go unrewarded as he finished with the third highest average on the team with a 189 after only getting limited playing time last season.  This personal best earned him a place in the Individual League Tournament and narrowly missing a trip to States.  The coaching staff is excited to have Andrew return next year and can't wait to watch him continue to improve and excel.
Cole Uganiza
Bernie Ward Commitment Award
Cole Uganiza was selected captain of the team for the second consecutive year and displayed his leadership and commitment each and every time he was around his teammates.  Cole led the team quietly, but fiercely, as he helped his team and himself improve every match.  Cole was never satisfied with being mediocre and always wanted to find ways to get better. This effort was rewarded as he earned a place in the Individual Championship as well as a trip to the State Tournament.  Cole's dedication to the team will be greatly missed next year, but his four years involvement in this bowling program is greatly appreciated.
Alex Cruz
Most Valuable Player
Alex Cruz had another great year on the bowling team.  His hard work and determination allowed him to be selected captain of the team as a junior. Alex led the team with an overall average of 204.  With that accomplishment, Alex earned a spot in the Individual League Championship as well as a trip to the State Tournament.  Alex also achieved a Kellenberg first and a place in history when he bowled an incredible perfect 300 game against Holy Trinity.  The coaching staff is very excited to have Alex back next year and cannot wait to see how far his success can reach.
---
Varsity Cheerleading
Alexa Bernesby
Most Improved Player
The most improved Varsity cheerleader is a girl that has worked extremely hard in improving herself in all aspects of cheerleading. She has shown great improvement in her stunting ability and has become one of the best backspots on the team. She worked diligently to improve her jumps and her tumbling skills. She was always willing to take corrections and was a delight to coach. Her positive attitude and will power gave her the ability to improve greatly each year. The most improved Varsity cheerleader is Alexa Bernesby.
Elizabeth Sandie
Bernie Ward Commitment Award
The Bernie Ward commitment award goes to a cheerleader who has dedicated herself to Kellenberg Cheerleading since she was in seventh grade. She may have not always acted as such, but it was obvious to the coaches how much she loved cheerleading. Whether it was at early Saturday practices or at football or basketball games, this girl always had a smile on her face. She always found a way to make a joke or bring some fun to any practice, good or bad.  The coaches will truly miss her refreshing energy and love for the Kellenberg Cheerleading program.
Gabriella Taylor
Most Valuable Player
This season's MVP is a cheerleader who has been truly valuable to our program since she was a freshman. Her strength and positive attitude make her a leader and role model for every girl on our team. She is an all-around cheerleader, with strong stunting skills, phenomenal tumbling, and beautiful jumps. The coaches turned to her to motivate and set an example for her teammates. Even with her elite skill set, she always pushed herself to be better and worked tirelessly at each practice. It has been a pleasure to watch this young lady master the sport of cheerleading and she will truly be missed. This season's most valuable cheerleader is Gabriella Taylor.
---
Varsity Dance Team
Amanda Greco
Most Improved Player
The Most Improved Award goes to Amanda Greco. This junior dancer has certainly progressed throughout her time on Varsity. Last year, Amanda was a sophomore who competed in one competition team; however, this year with her endless hard work, dedication, and perseverance, she competed in THREE competition teams. It has been evident that she listened to each feedback given to her and used it to better herself. It has truly been magnificent to see this student-athlete flourish and grow into the strong dancer that she is. Amanda is a true team player who is always ready to work, which is a quality that we, her coaches, admire.
Grace Kronenberg
Bernie Ward Commitment Award
The Bernie Ward Commitment Award goes to Grace Kronenberg. This dancer has been a dedicated participant of the dance program for all four years at Kellenberg. Grace is a devoted student-athlete who demonstrates great enthusiasm at practice. As a senior, she exhibits superlative leadership by guiding and assisting her team throughout the routines. Her love for dance is shown by her eagerness to offer new and innovative choreography ideas. We wish you well in all life's endeavors and best of luck to you now and always!
Kiersten Pues
Most Valuable Player
The Most Valuable Player is Kiersten Pues. Since freshmen year, I have had the pleasure of being KP's coach and every year she never ceased to amaze me. Her talent and showmanship always catches the attention of any crowd. Her technical attributes as well as her humbleness aspire her teammates to strive to perform their best. Not only was she a marvelous captain, but also her original and out of this world Jazz choreography won the team 1st place at LIKA competitions and the title of Long Island Champions. I am so incredibly impressed by her each and every day, and I am so honored to be her coach. It saddens me that she is graduating this year; however, I hope she shares her exceptional talent with the college of her choice because they would be so lucky to have her on their team. Kiersten, I cannot express it enough of how truly proud I am to have been your coach, and I wish you nothing but the best as you continue on to do wonderful things. Good luck to you as you move toward the next chapter life brings your way!
---
Boys Varsity Swimming & Diving
Dylan Farrell
Most Improved Player
Dylan started the season strong, determined to qualify for the City Championship in at least one event; however, his times were still not fast enough to qualify, but he remained optimistic. His hard work paid off, and he qualified in the 200yd freestyle and the 50yd freestyle, at two different dual meets. As the season progressed, he became one of our top 5 strongest freestylers, swimming in the fastest lane, and at the CHSAA City Championship, he was part of our 200yd freestyle A relay. He also had an opportunity to swim the 100yd freestyle, an event in which he had not even qualified, and he beat the qualifying time by 4 ½ seconds!
Michael Duffy
Bernie Ward Commitment Award
During practice, Michael worked diligently to perfect his stroke and improve his times; he took on the daunting task of swimming both the 100yd butterfly and the 200yd individual medley, typically the most dreaded events, at almost every meet. When asked what he wanted to swim, he would say whatever the team needed him to swim. All season, Michael could be seen leading the team in a prayer before the start of each meet and could be heard cheering for his fellow teammates from the sidelines, many times from the block as he waited to dive in for the next leg of the relay! His endless enthusiasm will be missed.
Patrick Wilson
Most Valuable Player
Throughout the season, Patrick could be seen giving teammates tips on how to use their equipment. He never hesitated to pull a fellow swimmer to the side to help him perfect his stroke. During meets, Patrick would regularly swim 4 events, sometimes only having a few seconds to prepare to dive back in and swim again after having just finished a race or two. In the CHSAA, he is ranked  5th in the 200yd freestyle and 3rd in the 100yd breaststroke; additionally, he qualified for states in both of these events. Despite a delay in the meet prior to his event, Patrick placed 8th and medaled in the 100-yard breaststroke, at the state championship!
---
Girls Varsity Winter Track
Anika Samuels
Most Improved Player
America's first Pulitzer Prize female author, Edith Wharton, once wrote, "there are two ways of spreading light: to be the candle or the mirror that reflects it." This young lady decided this year to spread light in her role as both an athlete and a captain. Her maturation as an athlete was beneficial in and of itself, as she fine-tuned her sprinting, scoring in critical meets to the team. Her 4×200 relay team made it all the way to "The Long Island Elite Meet." The team benefited from the maturation of her hardened practice habits and her loyalty and spirit shown and given to her teammates. We are honored tonight to award senior Anika Samuels the Most Improved Award.
Gabby Schreib
Bernie Ward Commitment Award
The hallmark of a champion is persistence and commitment. This young lady defines those attributes with her consistent effort in daily practice along with her tenacious competitive spirit. She came into the NSCHSGAA meet entered in three events which required trials and finals…she ended up earning herself three silver medals and twelve points for her team. She came to the Intersectional meet, beaten down from a bad cold, yet she valiantly willed herself to two silver medals and important points for her team in that meet. Her 8.43 55meter high hurdle ranks among the best ever in the Catholic League!  Gabby Schreib is our team's Bernie Ward Commitment.
Deirdre Lewin
Most Valuable Player
This young lady scored and placed in every Invitational meet the team competed in from the Bishop Loughlin Games in December until the "LI Elite Meet." Her best meet came at the Stanner Games when she finished up second in a national class 1000 meter time of 2:58.41, and came back to anchor the winning 4×800 meter relay in a time 9:32.01 (at the time) the fastest time on Long Island. She was the NSCHSGAA 1500 meter champion, and runner-up in the 600 and 4×400 relay. She was the CHSAA Intersectional Champion in the 1000 meters and the 4×800. We are honored to award this season's MVP to senior Deirdre Lewin.
---
Boys Varsity Winter Track
Garry Tellus
Most Improved Player
Garry improved by leaps and bounds, literally as he became our NSCHSAA League Champion in the Long Jump and finished a solid third in the hurdles.  Garry's athleticism is the key to our success.  Garry is the type of all-around runner who can compete in any long or short sprint event or provide the much needed points in the field events.
Brendan Schroeder
Bernie Ward Commitment Award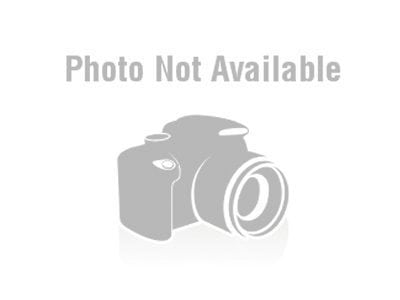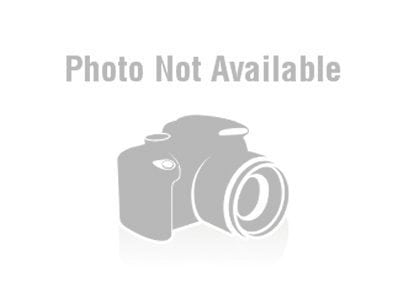 Brendan only came out for the team last year but he has shown the commitment of a seasoned veteran.  Brendan spoke softly but carried a loud work ethic.  Runners quickly gravitated to him as he was our top 55-meter runner and member of our "A" 4X200 meter relay.  More importantly, Brendan is dedicated to the team concept and has shown great promise as his senior spring season approaches.
Patrick White
Most Valuable Player
Patrick debuted last spring and instantaneously served as our most valuable athlete.  His cross country success added the foundational training he needed to be the best runner on our team and one of the top runners in the New York State Catholic League.  Patrick earned a trip to the New York State Championships in the 600 meter run and in a short while has built up his track resume to become a fine recruit for perspective colleges.
---
Varsity Wrestling
Marty Jensen
Most Improved Player
Marty Jensen had minimal wrestling experience when he came to Kellenberg and enjoyed a good freshman year.  Marty then didn't wrestle his sophomore year but came back his junior year and was a CHSAA champion as a senior.  In the opening dual last year vs. Bellmore JFK Marty's match wasn't very pretty you could tell he hadn't wrestled in over a year, but he found a way to win and help the team.  This became his calling card the next 2 seasons as he continually out willed his opponents in close matches.  This was never more evident than in the Catholic State Finals when he came back from a 3-point deficit to tie the match and send it to over time and then finally to get the winning take down in the sudden victory period.
Jason Javier
Bernie Ward Commitment Award
Jason Javier came in as a Freshman who liked wrestling, by January that year he absolutely loved it.  He spent the next 4 years wrestling all year round, often times during the season wrestling 2 practices a day. It is hard to recall an event that Jason ever missed, often times during the course of a grueling season wrestlers get sick or hurt but Jason never complained of either. Jason's commitment was not only to make himself a better wrestler but to also make his teammates better and make the program better.  This year he made sure to work with some younger wrestlers in practice so the team is ready for when he is gone, the mark of a true captain and an ultimate commitment to the Kellenberg Wrestling Family!
Mike Cannon
Most Valuable Player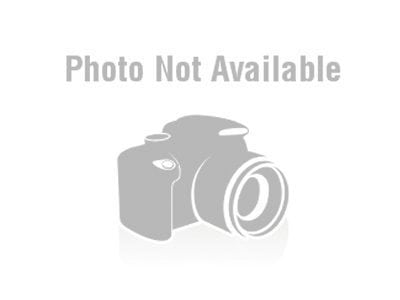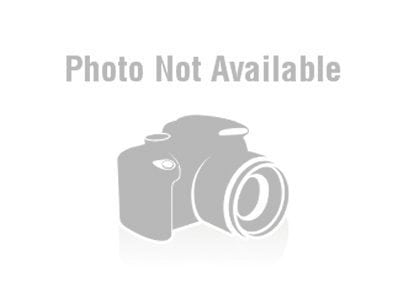 Mike Cannon suffered a knee injury the first day of practice after Christmas break, shortly after we realized he was the most valuable wrestler on our team.  Without Mike we were missing out on large points in tournaments that we became accustomed to.  Also in our first few league duals the team performed poorly against lesser competition, finally when Mike was able to return for our final match against St. Anthony's he provided the spark we needed.  Mike would go on to finish as a runner up at the Catholic State Tournament.  Mike's value to the team was also evident in his workout partner Marty Jensen, Mike pushed him every day in the practice room and was a large piece of Marty's Catholic State title.