Cheerleading
Most Improved – Nicole Collins
The fall season most improved award goes to a young lady that has improved tremendously throughout her four years as a Kellenberg cheerleader. Throughout the fall season she has worked extremely hard in improving herself in all aspects of cheerleading. She has shown great improvement in her stunting ability and was determined to achieve new tumbling skills as well. She has truly come such a long way and we are so proud of the cheerleader she has become. The most improved Varsity cheerleader is Nicole Collins.
Bernie Ward Commitment Award – Victoria Jordan
This season's Bernie Ward commitment award goes to a young lady who has fully dedicated herself to cheerleading for the past four years. She is one of the strongest back spots on the team and she always pushes herself and others to be better. She's always ready to work with a smile on her face and her positivity is a driving force for the rest of her team. It has been a pleasure to coach this young lady and we are proud to recognize her hard work and commitment to the cheerleading program. The Varsity cheerleading commitment award goes to Victoria Jordan.
Most Valuable Player – Mary Claire Troy
This season's MVP is a young lady who has worked tirelessly throughout the fall season to earn the title of most valuable. As a junior on the team, she was able to quickly pick up on the skills needed to be a Varsity level flyer. We are so impressed with her stunting ability and are so excited to see improvement in her tumbling skills as well. Her talent as a cheerleader is evident and she has become a role model for the rest of her teammates. We are so proud of how far this young lady has come and we can't wait to watch her grow as a Varsity athlete. The fall season's most valuable Varsity cheerleader is Mary Claire Troy.

Boys Cross Country
Most Improved – Chris Love
Chris Love started out the season on the Junior Varsity team. Chris has improved dramatically dropping almost a minute off his time from the start of the season. Chris improved so much that he was named to the NSCHSAA All-League team and he also qualified for the New York State Championship meet as an individual. This year's Most Improved Runner goes to Chris Love.
Bernie Ward Commitment Award – Steven Hoffman
Steven Hoffman was a major part of our team's success. Whether it was leading by example, as a team Captain, or being one our top scorers meet after meet, Steven was a big contributor to our team's success. Steven performed so well this season that he was named to the NSCHSAA All-League First Team and he also qualified for the New York State Championship meet as an individual. The Bernie Ward Commitment Award goes to Steven Hoffman.
Most Valuable Player – Josh Michel
Josh has been the team's top scorer in almost every meet this past season. Early in our season, Josh broke the school record at the Six Flags Great Adventure meet. Josh achieved All NSCHSAA First Team Honors, All CHSAA First Team Honors and qualified for the New York State Championship meet as an individual. He has a bright future with this team. The Most Valuable Runner Award goes to Josh Michel.

Girls Cross Country
Most Improved – Maureen Lewin
Coming into the season as a sophomore with no previous experience in cross country, this young lady at first questioned herself as to the wisdom of her chosen activity. But with her signature work ethic and competitive focus, she went from being a surprise number three scorer for the team to its top finisher in the final championship meets. Along the way, she won a hard fought Sophomore Intersectional Championship title. She has the running community abuzz with that very progress and her promise for the future. We are honored to award the Most Improved Award to Maureen Lewin.
Bernie Ward Commitment Award – Julia Bryant
One of the leaders of this committed "tribe" of dedicated athletes, this young woman consistently was one of the team's top three scorers, and winner of the team's final dual meet which secured their undefeated season. She has a patient approach, not just with the training, but with her affable and caring nature towards others. America's great marathoner Bill Rodgers once said, "My four Boston Marathon and three NYC marathon titles started with the example of noble teammates." We are honored to award the Bernie Ward Commitment Award to junior Julia Bryant; to everyone, a "noble teammate."
Most Valuable Player – Nora Bennett
Renowned philosopher and theologian Tryon Edwards, once said, "Thoughts lead on to purposes; purposes go forth in action; form habits; habits decide character; and character fixes our destiny." This young woman had a thought, a goal, a purpose: to be the best cross country runner she could possibly be by season's end. She put forth a plan immediately after her respite from the spring track season. She didn't waver from it. By this focus and determination, she led through example the championship culture of character this team possesses. We honor junior Nora Bennett with our team's Most Valuable Award.

Dance Team
Most Improved – Arielle Francois
This year's Most Improved Player Award goes to a dancer who continually developed her technique and performance skills throughout the season. She is a valuable asset and incredible addition to the Varsity team. As the season progressed, she perfected her moves and adjusted her own dancing style to dance as one with her team members. She is always looking to improve and seeking the advice of coaches and captains in order to do so. We have seen her become a developed and gifted dancer. With her hard work ethic and practice, she will excel on the dance team in seasons to come. This year's Most Improved Player Award goes to Junior, Arielle Francois.
Bernie Ward Commitment Award – Meaghan Smoak
This year's Most Committed Award goes to a dancer who is an integral and influential part of the team. She has been invested in making our team better throughout the season. Her commitment to the team was most apparent not only on the dance floor, but in practice sessions as well. She was always willing and ready to try new dances and worked well with others to perfect her skills. When her coaches or teammates needed her, she was always there without hesitation. We are proud to have her as a member and captain of the Varsity Dance Team. This year's Bernie Ward Commitment Award goes to Senior and Captain, Meaghan Smoak.
Most Valuable Player – Amanda Greco
From the start of the season, we knew this young woman would be one of our most dedicated and strongest dancers. Her technique was always impressive and as the season progressed, it continued to mature. She possesses excellent leadership skills and was always willing to assist her teammates with learning new choreography for each dance. She shows unwavering commitment at all practices and was always willing to go above and beyond, especially to help her team and coaches. Her personality and mature demeanor has made it a pleasure to have her on the team. This year's Most Valuable Player Award goes to Senior and Captain, Amanda Greco.

Football
Most Improved – Dillon Kirby
When you play middle linebacker in a 4-3 defense, you have to have two distinct qualities. One, you have to be big, and the second is you have to be tough. In our case, the young man we asked to play this position only had one of these characteristics. He wasn't very big, but he was tough as nails. The other remarkable feat this young man was able to accomplish was that he never played middle linebacker before this season. Last year he was a part-time outside linebacker, and he ended this year as the captain and leader of the defense that finished up playing very good football. The winner of the most improved player award goes to senior Dillon Kirby.
Bernie Ward Commitment Award – Patrick Leahy
Over the course of a four-year high school career, you can see players who are committed to becoming football players and others who just want to be on a football team. This young man was not only committed to becoming a solid football player, he also was committed to the success of the team, which he always put before his own. That was evident in the effort he gave us in the off-season. To him it wasn't just a season, it was truly his passion. Throughout this season we faced many trials and tribulations, and at the points when we were struggling the most, he truly played his best football. The winner of the Bernie Ward Commitment Award is Patrick Leahy.
Most Valuable Player – Marco Mongelli
The most valuable player this year also can be called the most versatile player on the team. He was asked to play no less than six different positions this year: Quarterback, wide receiver, running back, defensive back, kick-off return man, and field goal holder. Every time he was moved to a different position, we seemed to improve there as well as improve as a team. When you go into games and your opponents clearly have spent time committing to stop this player, you see how valuable he is to you. He also never questioned anything we asked him to do, and it was a privilege to have coached this young man. The winner of the most valuable player award goes to Marco Mongelli.

Gymnastics
Most Improved – Bila Bonifacio
This award is being presented to Bila Bonifacio, a gymnast that has shown the most dedication to her craft and to her team. As a freshman, it is hard to start at a new school as well as join a varsity team with girls that you have never met before. Bila was always up for the challenge, whether it was competing for the first time on beam and sticking her routine all the way through or becoming a significant part the vaulting line up. The morale of the team was always that much higher with Bila around. Her work ethic is something to be truly admired. This gymnast is a great athlete and teammate, and that is why Bila Bonifacio is being recognized as the Most Improved Gymnast this season.
Bernie Ward Commitment Award – Margaret Oriani
The gymnast receiving this award was a crucial part of the team this year. She has been committed to this gymnastics team for the past three years and we are so lucky to have had her. As a senior captain, she was able to pull the team together and show pure dedication to her team day in and day out. Every day may not have been a good one, but this gymnast was at practice giving it her all and willing to help whomever was in need. She was able to secure the highest score of her balance beam career this season at one of our final home meets. I know this athlete will achieve success in whatever it is she chooses to do because of her resilience and determination. The Bernie Ward Commitment Award is being presented to Margaret Oriani.
Most Valuable Player – Allison Chin
Allison Chin is a senior captain and has dedicated the last four years to the Kellenberg Varsity Gymnastics team. Allison was always a force to be reckoned with even on her worst day. At every meet and on every event, Allison was the anchor that helped the team secure a win or obtain our best team scores. As an All-Around gymnast, all four of the event scores she earned counted towards the team totals. She never disappointed her teammates no matter what the circumstances were standing in front of her. I congratulate Allison Chin on an amazing four years as a Kellenberg Varsity gymnast and award her as the Most Valuable Player.

Boys Varsity Soccer
Most Improved – Andrew Sluka
Andrew started the season as a player who came off the bench, but through hard work and unexpected circumstances he evolved into becoming an important part of this team. Andrew played for half the season as a defender and upon the return of some key injuries, Andrew was then asked to play as a forward. Andrew contributed offensively during our three-game winning streak that secured third place in the league this season.
Bernie Ward Commitment Award – Timothy Betz
The coaching staff could not have asked for a more selfless player on the team. Tim entered the season playing as a center forward, though he felt it would be better for the team if he played as a midfielder. Without any reservation, Tim did his job and played his heart out in every game which contributed to our successful playoff run and finished the season leading the team in points with twelve.
Most Valuable Player – Nicholas D'Amato
Nicholas was the most reliable player on the team this season. He played in every game and finished the season at the top of the leaderboard with eighty-five saves. Without Nicholas in goal, things could have been different for this team as some of his saves wowed many fans in the stands. The coaching staff is excited that the best goalkeeper in the league will be returning to play for the Firebirds in his senior season.

Girls Varsity Soccer
Most Improved – Anna Lieza Bradshaw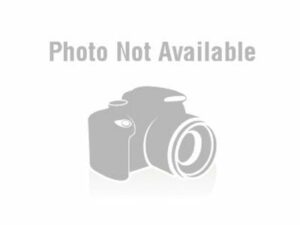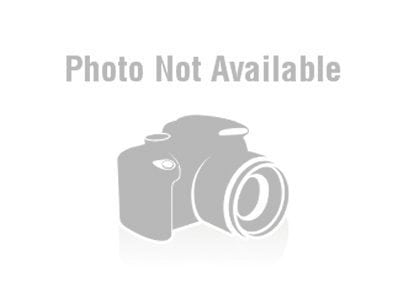 This player did not see a lot of playing time her Junior year. Entering her Senior year she came back with a vengeance. She came into preseason fit and ready to play. Her shining moment started when she was put into our first St. Anthony's game this season, she was required to mark their very strong and fast midfielders. From that point on she was placed in the defense, midfield or offense depending on where we needed her strength. We will miss Anna Lieza Bradshaw as she continues her soccer career as a Cortland Red Dragon next year.
Bernie Ward Commitment Award – Caleigh Bennett
This player has been a starter for the past two years and a captain this year. Her consistency on the field is a great example to our younger players. This player would constantly be the one offering to play a different position so drills could be successful. As a senior, she would be the leader on and off the field. She was the one who most players looked to for guidance on the field or always a kind, encouraging word off the field. She gave her all at every game and would drag herself off the field exhausted having tried her best for herself and her teammates. We will truly miss Caleigh Bennett next year.
Most Valuable Player – Sarah Wood
This player started as one of the quieter players on the team. As she became more comfortable with the speed of play on varsity and with her new teammates she achieved great success. She became the player to mark by opposing teams since she was such a threat to their defense. Her explosive speed allowed her to net 9 goals and 16 assists in her career as a Firebird. She would constantly be working on the skills that we covered at practice which allowed not only herself to be successful, but her teammates as well. She is one of the most unselfish players I have ever coached. We will truly miss the humor, goofiness and skill of Sarah Wood next year.
Swimming
Most Improved – Sarah Campbell
Sarah Campbell has been a contributing member to the team since she joined last year, but she really came into her own this year. Throughout the season, she dropped time in all of her events. Sarah truly excelled at championships, earning 9th place in the 500 Free with a time of 5:42, 15 seconds faster than her time at tryouts. She also dropped significant time in the 200 Free, posting an 11th place finish with a time of 2:10. In addition, Sarah swam in our top 400 Free Relay, where she dropped 4 seconds, posting a best time of 102.37. This hardworking sophomore is truly a rising star, and we look forward to seeing her continue to improve over the next two years.
Bernie Ward Commitment Award – Ciara Carr
Ciara Carr dedicated herself to the team this year. Ciara constantly cheered for her teammates and built team spirit by making new members feel welcome and by encouraging spontaneous cheers and group hugs at every meet. She was at every practice and challenged herself by leading her lane for many sets. Her commitment to being the best swimmer possible enabled her to achieve best times in the 100 Free and the 500 Free at Championships. Even during that meet Ciara put the team 1st, swimming back-to-back events at champs without a complaint. The coaches are excited Ciara is only a junior, because we can't wait to see what this motivated and enthusiastic young woman can achieve next season.
Most Valuable Player – Marisa Martinez
This year's most valuable swimmer award goes to junior Marisa Martinez. Marisa is an excellent swimmer who not only earns valuable points for the team during our dual meets, but also leads the team at practice. She leads by action in all that she does, and she is dedicated to being the best athlete possible. Marisa excelled at the Championship Meet, earning tenth place finishes in both the 100 Fly and the 200 Free and posting best times in each of these events. She also won many first place finishes throughout the season. This talented and highly motivated swimmer has only begun to hit her stride as a swimmer and will surely be a threat to our competitors in her final season next year.

Girls Tennis A
Most Improved – Katherine Huggard
With a team that shown a commitment and improvement of many players, this young lady consistently improved each and every time she stepped onto the courts. Sophomore Katherine Huggard has demonstrated a determination and commitment to improving her tennis skills during our 2016 season. and is my choice for Most Improved Player. Having the privilege to coach Katherine last year, as a freshman on our varsity b team, she came back stronger than ever, earning a top spot on our third doubles court. Our season started off with a few injuries, but Katherine stepped up to the challenge and moved to play on the second doubles team, maintaining the edge that Kellenberg needed. With a respectable record of 5-3, she played each match with a determination and focus like no other. Her toughness and unflappable demeanor on the court, made each match exciting and competitive! She continues to play in the off-season and I have no doubt will come back as a stronger player and competitor!
Bernie Ward Commitment Award – Sydney Fischer
The Girl's Varsity A Tennis Team has been incredibly honored to have this young lady since she was a freshman. Her talent is undeniable, and she possesses a quiet confidence and competitive edge unlike no other athlete in our program. Our Captain Senior Sydney Fischer has been a mentor and positive role model for the underclassmen, on and off the court! She has demonstrated high level of play, good sportsmanship, commitment to her team and sport. But most importantly, she possesses a kindness and intelligence that is respected and admired by all of her teammates and coaches. Sydney was never without a smile and at each match she stepped onto the first singles court, with a determination and passion, which inspired and led her teammates through a victorious season! Sydney Fischer is the obvious choice for the Bernie Ward Commitment Award! We will miss her dearly, and wish her continued successes for the future!
Most Valuable Player – Emma Soccodato
Choosing the Most Valuable Player for the girls Varsity Tennis A team was a difficult decision. I am proud to say all the athletes of our team have contributed to the success of our season. But, there is one young lady who could be considered every coaches dream. Her athleticism, commitment to her team and school, kindness and competitive edge always shown through each and every time she stepped foot on the court! Sophomore Emma Soccodato is the ultimate example of what a Kellenberg athlete should be! Her individual record for the season was 9-1 only losing in a higher division match. To compliment Emma's success, she has also been selected as a NSCHSAA All League Athlete! During our matches and practices she displayed an enthusiasm and passion for the sport, which was contagious to her teammates. Emma never had an unkind word for her opponents and always had a compliment for them during play. Once her individual match was finished the first thing she would ask, was how everyone else was doing. In a testament to her character, every time Emma played on the second singles court, opposing coaches and players had only compliments to give on her skills and good sportsmanship. Always eager for feedback on how to improve, Emma displayed a grace and humility unlike any high school athlete I have ever met. We are honored to have this young lady represent Kellenberg and expect even greater successes for her over the next few years!


Girls Tennis B
Most Improved – Jen Elbers
Picking one player for this award was very difficult as many players showed dramatic improvement throughout the season. Our decision was to give this award to Jen Elbers. Jen played fourth doubles and won six out of ten league matches and had one playoff win. She was very consistent in her play and never stopped trying. After losing badly to an opponent one week, she came back to defeat them the following week. She also lost her first set in a playoff match and came back to win her court in a super tiebreak. Jen's skills at the net and her determination is what set her apart from the rest. Congratulations Jen! We will miss you next season.
Bernie Ward Commitment Award – Lexi Deshommes
The most committed player for the Varsity Tennis B team displayed excellent sportsmanship and always had a smile on her face. She was the first to finish her laps and willingly worked with the alternates to improve their game. This player was the most enthusiastic at practice and made the team drills fun. When her court was forfeited she watched and cheered her teammates on. What we will remember most about this player was how she carried an injured opponent off the court. She is an excellent representation of what Kellenberg is all about. This year's Bernie Ward Commitment Award goes to Lexi Deshommes. Congratulations Lexi!
Most Valuable Player – Juliana Cosenza
A valuable player is someone who consistently comes up with a win and does not give up when faced with a challenge. One player, who won eight out of our ten matches and both her playoff matches was Juliana Cosenza. Juliana played with a new partner this year and struggled initially to make their partnership work. She promised me before our matches started that she would remain positive and find a way to win. She was encouraging to her partner and only lost to one team. In our semi – finals match, she said she was not going to lose. She and her partner forced St. Anthony's third doubles team into a super tie-break and handed them their first loss ever as a team. Thank you Juliana for ending the B squad's season on a high note. We will certainly miss you next year! Congratulations!

Volleyball
Most Improved – Alyssa Boll
Each and every player on our 16 person roster finished the season with much better skills than when they began training in August, but Alyssa Boll truly came the farthest. Stepping into the libero position cold, having not played that role in the 2015 season, can be (and certainly was) a daunting task. This unique position requires an athlete to have sharp anticipation skills, superior reaction time, fluid motion to the ball, and absolutely no fear. Alyssa always had the physical component covered, but she needed valuable court time in order to gain the confidence necessary to run the team's offensive and defensive schemes. September contests were challenging for all team members, and especially for Alyssa, as we were trying to establish a consistent rhythm. After being relegated to a three rotation position rather than the libero's six, Alyssa did not pout, she did not wallow. She simply outworked everyone in the gym and empowered herself to be the backrow player in charge. In her quiet yet intense way, she developed an incredible sense for the ball, many times knowing–even before the attacker knew–where the ball was going to go! Alyssa mastered a leadership role when the pressure of the match was at its highest, understanding what each player on our team needed in terms of encouragement. By the midpoint of the season, she was firmly entrenched as our number one option off serve reception and our primary defender in the right back area. Her 342 serves, 25 aces, 383 receptions, and 403 digs are a testament to how far an athlete can go when she has an outstanding work ethic and an overwhelming drive for her team's success. Congratulations to our Most Improved Player, Captain Alyssa Boll!
Bernie Ward Commitment Award – Megan Pfundstein
No matter what was asked of Megan Pfundstein, she always delivered. Whether she was required to run a 5-1 offense on a team stacked with seniors in 2015 or she was told that she would be directing a 6-2 this season requiring her to be a front row attacker, Megan was "game." Her approach every day was to compete to the best of her ability, regardless of whatever offense she was asked to orchestrate. That kind of dedication to our program and that ability to prioritize team success makes Megan the recipient of the Bernie Ward Commitment Award.
In her intense but stealthy manner, Megan began the season setting three rotations and hitting for the other three. And while she showed great talent as an attacker, it soon became clear to the coaching staff that we needed Megan to have the ball in her hands, especially when the competition heated up and the pressure escalated. Because of her unflappable demeanor and intuitive approach, Megan excelled at making spontaneous decisions based on the ebb and flow of a match. Her 802 assists proved that she could connect with ALL of our hitters, and she continually perplexed our opponents by facing our outside hitters and then shooting a backset all the way across the court to our right side! There is no doubt in our minds that we were blessed to have, not only the most talented setter in the NSCHSGAA, but also the one most dedicated to TEAM success! Congratulations to our Commitment Award winner, Megan Pfundstein.
Most Valuable Player – Kiersten Cote
If you've ever attended one of our matches this year, it is very easy to spot Kiersten Cote in action. Her quickness to the ball, her explosive jump, her speedy armswing, and her lethal serve all catch your eye. And while these physical gifts are something at which to marvel, it is Kiersten's interaction with her teammates and her unselfish approach to the game that make her our Most Valuable Player.
Unlike many talented players who tend to behave like prima donnas, Kiersten loves the grind. She trains hard and she trains comprehensively, never cutting corners and always exhibiting a cooperative spirit when it comes to working on different approaches or techniques. She truly LOVES the game of volleyball and LOVES playing with and for her teammates; she is enthralled with the spirit of camaraderie.
For the last two years, Kiersten has been a primary passer and hitter in our offense, helping us to an NSCHSGAA League Championship and New York State Catholic High School Championship last year and another NSCHSGAA title and runner-up finish at States this year. At the State competition, she competed against St. Mary's of Buffalo in the final, a team that is ranked #4 in NYS, and they had no answer for her. She took 45 swings, had 20 kills, and only 3 errors against their formidable front-line. Despite amassing 390 kills, 243 receptions, 31 solo blocks, 47 assist blocks, 283 digs, 36 aces, and a 92.9 service percentage, Kiersten remains humble and down-to-earth, making everyone feel comfortable and relaxed in her presence. With her music speakers continually on hand, Kiersten literally "set the tone" for our practices, our pre-game, indeed our entire season with her enthusiasm, attention to detail, work ethic, and, yes, her crazy dance moves!! Congratulations to our Most Valuable Player, Kiersten Cote.