Girls Varsity Basketball
Most Improved: Jessie Brower
Coming into the season, Jessie Brower was one of the returning starters for last year's team. While one could be complacent with returning to a similar role, Jessie relished in the idea of improving her overall game so that it would aid the growth of the team. As the season wore on, Jessie became the "spark" the team needed on the court and the "glue" the team needed off the court. Jessie's worth ethic was second to none and the passion she brought every day to practice is one that the program will truly miss next year. This year's Most Improved player goes to senior captain, Jessie Brower.
Bernie Ward Commitment Award: Alyssa Boll
Every successful team has an individual that is able to lead by example. This year, Alyssa Boll was that player for the Girls Varsity Basketball team. Assuming a new position as the team's starting point guard, Alyssa's grit and determination everyday were an inspiring example to her teammates as well as her coaches. Whether it was diving all over the floor during games or being an extension of the coaching staff at practice, Alyssa earned the title of team captain midway through the season. This year's recipient of the Bernie Ward Commitment Award is senior captain, Alyssa Boll.
Most Valuable Player: Morgan Staab
For the last three seasons, Morgan Staab has been the driving force behind the successful Girls Varsity Basketball program. Morgan again led the team in multiple categories including points, rebounds, and blocks. More impressively, Morgan finished her final season at Kellenberg by averaging a double-double, scoring 13 points and 12 grabbing rebounds a game. While basketball statistics are important, Morgan's greatest contribution to the Girls Basketball program has been her example as a model student-athlete. The coaches wish her the very best as she continues her basketball career at Adelphi next year. This year's Most Valuable Player is senior captain, Morgan Staab.
---
Boys Varsity Basketball
Due to a talented front line last year this player saw little playing time during the season. However, after meeting with the coaches at the conclusion of last year on ways to improve his skills and talents, this player worked hard in the off season to become a vital member and contributor to this year's team. He averaged six points and six rebounds per game and scored a season high fifteen points and grabbed ten rebounds on Senior Night. The 2016-2017 Most Improved Award goes to Nolan Grubb.
Bernie Ward Commitment Award: Liam McAdams
This two sport athlete came into the season demonstrating excellent leadership abilities and a strong desire to win. Throughout the year the coaches relied on this player to be an extension of their philosophies and a role model of what is expected as a player on the Kellenberg Varsity Basketball team. As Co-Captain of the team his work ethic and maturity were instrumental in the team's success this year. The winner of the Bernie Ward Commitment Award goes to Liam McAdams.
Most Valuable Player: Mike Geisweller
Chosen as a Co-Captain of this year's team this player was expected to fill many roles on the team throughout the year. He was the team's leading scorer and assist leader and set the Kellenberg single game scoring record of 45 points against St. Mary's High School on January 27, 2017. He was named game MVP in the Crotty Classic and chosen to the All-Tournament Team at the Southside Holiday Classic. This player was also selected by opposing coaches as a member of the NSCHSAA All League Team. The winner of this year's Most Valuable Player Award goes to Mike Geisweller.
---
Boys Varsity Bowling
Most Improved: Mike Repoli
This year's most improved player had only been on the team for two years and initially joined the team on a whim. It turned out that Mike Repoli had a lot to give to the team and proved it throughout this year. Mike was an incredibly consistent bowler this year and his personality always helped bring up the team's morale. After spending the majority of last season on the practice team, Mike finished this year with a 181 average and earned himself a spot in the individual championships. Congratulations to this year's Most Improved Player, Mike Repoli.
Bernie Ward Commitment Award: Jamie Boffardi
This year's Bernie Ward Commitment Award winner has been with the team for four years. He has been a consistent starter and is always looking to improve no matter how well he does in a match. Jamie Boffardi has been a pleasure to coach and has a unique talent of energizing the team at just the right moment. Jamie was never satisfied with his score and always wanted to improve. His hard work paid off this year as he finished with a 189 average, the second highest on the team. Congratulations to this year's Bernie Ward Commitment Award winner, Jamie Boffardi.
Most Valuable Player: Alex Cruz
This year's most valuable player was a quite leader throughout the season. Our only captain this year, Alex Cruz could not wait to show the rest of the league that he was more than a one time perfect game last season. He exceeded that goal by far, finishing with a 208 average. That average led the league, earning him the title of Most Valuable Player in the league. His average was also the second highest in all of New York State. Alex's hard work and dedication did not go unnoticed by the coaches throughout his four years on the team, and we wish him well in all his future endeavors.
---
Girls Varsity Bowling
Most Improved: Chrissy Fox
Each and every girl on this bowling team improved tremendously during our season. This was one of the best seasons on improvement I have ever coached. This year the athlete that improved the most was Chrissy Fox. She started on the practice team and worked her way into the starting line up every match. She began bowling in the low 100's and eventually worked her way into the 120's with an occasional 140. Chrissy has been a vital part of the team because she was also enthusiastic and encouraged her fellow teammates to be the best they could be. Congratulations Chrissy!
Bernie Ward Commitment Award: Madison Callinan
Madison Callinan has been the most committed to this bowling team from the first day of tryouts. She was always asking what she could do to improve and what she could do for the team. Her high energy and constant positivity helped each and every member of this team to bowl their very best. She is a standout young lady who will continue to get better at bowling next year. Each day Madison came to practice or a match with a smile and a poster and she encouraged and supported all of her teammate's day in and day out. Congratulations Madison.
Most Valuable Player: Daisha Howard
I knew this player would be special after watching her during tryouts. Daisha Howard ended the season with a 163.3 average which is one of the highest averages the girls bowling team has had in a while. She is only a freshman and we expect to see great things to come for Daisha in her future as a Firebird bowler. Daisha never let the pressure of the anchor on the A team get to her and she preserved through the silence on the day of the championship, knowing she had to make a strike to win the match. She was always willing to help her teammates become better bowlers. Congratulations to Daisha on becoming the MVP!
---
Varsity Cheerleading
Most Improved: Margo Montgomery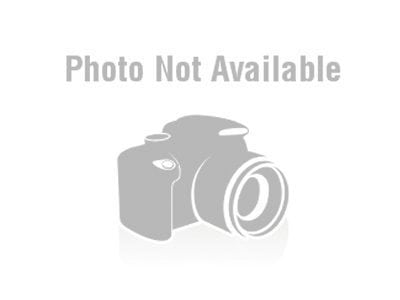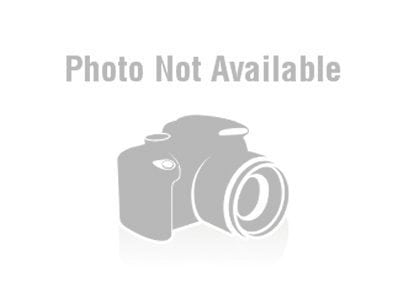 The most improved Varsity cheerleader is a girl that has worked extremely hard in improving herself in all aspects of cheerleading. She has become one of the best flyers on our team and we are very confident in her stunting abilities. We have seen great improvement in her jumps as well as her tumbling. We are very happy to have this opportunity to recognize how far she has come as a cheerleader and how enjoyable she is to coach.
Bernie Ward Commitment Award: Margaret Oriani
This season's Bernie Ward commitment award goes to a cheerleader who has fully dedicated herself to this team. She is one of the strongest bases on the team and she always pushes herself and others to be better. Each year she came from doing gymnastics in the fall to cheer in the winter and she was able to pick up all the skills that we put before her. We are so proud of her accomplishments as a Kellenberg Cheerleader.
MVP: Haley Larkin
This season's MVP is a cheerleader who has been truly valuable to our program for the past four years. Her strength and positive attitude make her a leader and role model for every girl on our team. She is an all around cheerleader, with strong stunting skills, phenomenal tumbling, and beautiful jumps. The coaches turned to her to motivate and set an example for her teammates. Even with her elite skill set, she always pushed herself to be better and worked tirelessly at each practice. It has been a pleasure to watch this young lady master the sport of cheerleading and she will truly be missed.
---
Varsity Dance Team
Most Improved Player Award: Lara Hanley
This year's Most Improved Award goes to a dancer who has continuously worked hard for her team. She is constantly pushing herself at practice to become a better dancer. She has continued to improve her dance moves and adjusted her own dancing style to dance as one with her team members. Her attitude in and out of practice makes her an asset to this team. She is constantly looking for ways to progress her dance abilities by asking for help from her coaches, captains and team members. We know because of this, she will maintain her ability to be a crucial and helpful member of the dance team. This year's Most Improved Dancer goes to junior, Lara Hanley.
The Bernie Ward Commitment Award: Daniella Silva
This year's Bernie Ward Commitment Award goes to one of the most enthusiastic and passionate dancers on our team. Her technique and ability to pick up choreography has only improved throughout the entire season. As a senior and captain, she was truly committed to making our team better. At practice, she was always willing to help a fellow team member and never hesitated at improving her own skills. She has always been committed to developing her technique even further. When watching her dance, her passion for this sport shines through. She has been an asset to the program since day one and she will be sincerely missed next year. We are extremely proud to have had her as a member of the Kellenberg Memorial Dance Team and we are looking forward to her continued development in her dance career. This year's Bernie Ward Commitment award goes to senior and captain, Daniella Silva.
Most Valuable Player: Natalie Fox
From the beginning of her dance career at Kellenberg, this young lady has been one of the strongest dancers. As a senior and a captain, she has gone above and beyond our expectations. As a dancer, her technique is impeccable. She is always working hard on her craft to continue to grow and learn. One of her strongest assets is the ability to take constructive advice and become an even better dancer. As a captain, her dedication is unmatched. She is always there to review choreography with other members of the team and help them if necessary. No matter what, she has put her team first and is always ready and willing to do anything for them. She pushes herself and her teammates and has always supported her peers. Her personality throughout the season and passion for the team has made her a pleasure to coach. As a senior, her absence next year will have a strong impact, but we know she will continue to impress us in her dance career. We cannot wait to see all that you will accomplish. Your teammates and coaches wish you the best of luck. This year's Most Valuable Dancer goes to senior and captain, Natalie Fox.
---
Boys Varsity Swimming and Diving
Most Improved: Sean Gillam
Sean started the season with one main goal, to qualify for the CHSAA City Championship in the 100 breaststroke. Last year as a junior, he missed the qualifying time by 5 seconds, and this year, during tryouts, he was still 3 seconds away. He showed up to practice determined to improve his technique. He sought the expertise of more seasoned swimmers whenever possible. By midseason, Sean had not only dropped the 3 seconds needed to qualify, but he had also dropped an additional 3 seconds! He also constantly encouraged and inspired others to meet and surpass their goals as well.
Bernie Ward Commitment Award: Joseph Panasci
Joseph joined the team for the first time this year as a sophomore; however, after the first few practices, he could have easily been mistaken for a four year returning senior! During practices, he lead his lane and continuously encouraged his teammates to keep going. There was not a moment that passed during which Joseph was not seen cheering for his teammates during meets, even if he was about to dive into the water! Joseph has exemplified the highest level of respect and admiration towards his teammates and has been a consistent source of support and encouragement for his teammates.
Most Valuable Player: Patrick Wilson
Patrick is an exemplary swimmer and teammate. Seamlessly sustaining the example he has set in previous years, this season Patrick has been an unparalleled leader and role model for the team. He has always selflessly worked with his teammates to help them improve their technique, while at the same time working hard and qualifying for the states championship in the 100 breaststroke and 50 freestyle, in which he is ranked 10th and 16th respectively. Patrick, his dedication, and his talent have truly been and inspiration for the team.
---
Boys Varsity Winter Track
Most Improved: David Lozipone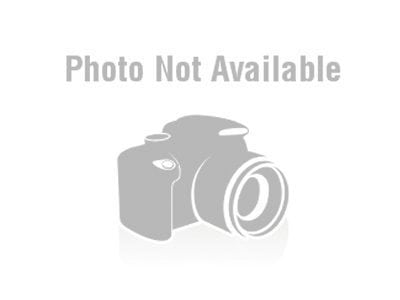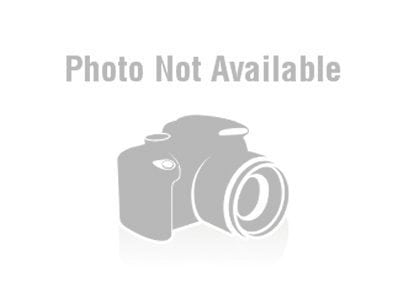 David took the track season by storm. Often getting lost in the crowd of the senior accomplishments, David made a name for himself this year by improving mightily in the 1600 meter run, by finishing 2nd at the NSCHSAA League Championships and earning All-League honors, and running the most courageous third leg on the "A" 4X800 meter relay. David has become one of the greatest success stories this season and this relatively unknown is now a household name to league coaches.
Bernie Ward Commitment Award: Jarrett Gilreath
To the boy's track and field program, Jarrett is the epitome of commitment. From his first year at Kellenberg Jarrett was eager to learn from his older teammates and be a teacher to his younger teammates. Jarrett lives and breathes the philosophy of the program and works so hard individually to achieve his goals. In addition to his individual accolades, Jarrett brings a respectful and passionate tone to the team and a message of WE and not of I in a sport that lends itself but not solidifies individual achievement. It is with great joy and confidence that we bestow Jarrett Gilreath the Bernie Ward Commitment Award.
Most Valuable Player: Erik Brown
It is a rare feat when a sophomore boy competes at the Varsity level with such success. But this year Erik Brown led the team in overall accomplishment. Erik was the NSCHSAA and CHSAA Sophomore champion in the 300 and 4X400 meter relay. However at the CHSAA Varsity Intersectional Championships, Erik placed an outstanding third place in the 600 meter run, qualifying him for the New York State Championships, our lone student athlete to qualify this year and only our second sophomore in ten years. Erik is clearly a diamond in the rough athlete and the coaching staff is very excited to see the next two years in his high school career.
---
Girls Varsity Winter Track
Most Improved: Kayra Theodore
This young woman realized the dimensions of her prodigious talent by turning the corner with a focused work ethic. The result of that was her winning the NSCHSGAA High Jump title in a personal best clutch jump of 5'1, and taking bronze in the triple jump on that championship day. She continues to take that work ethic into spring where she has her eyes and focus set on the oldest school track and field record, the 5'4 jump of Megan Barnes from 1992. We are happy to award the MIP award to senior Kayra Theodore.
Bernie Ward Commitment Award: Megan Carelus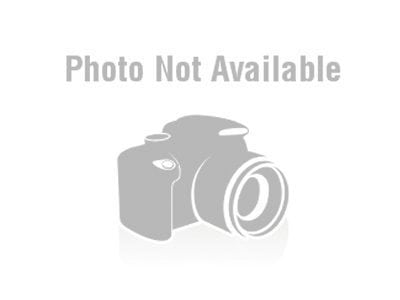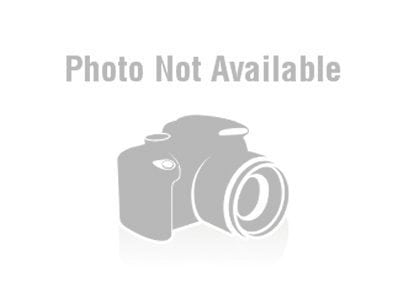 This young lady, always a committed and dedicated athlete, continued utilizing those personal traits with great rewards this season. She made great improvements not only in her high hurdling, but in her sprinting where she was a valuable leg on both the 4×200 and 4×400 relays. She was a valuable scorer in both the NSCHSGAA Sectional Championship Meet, and the CHSAA Intersectional Championship Meet. We are happy to award senior Megan Carelus the Bernie Ward Commitment Award.
Most Valuable Player: Nora Bennett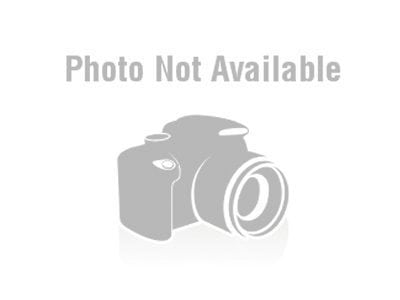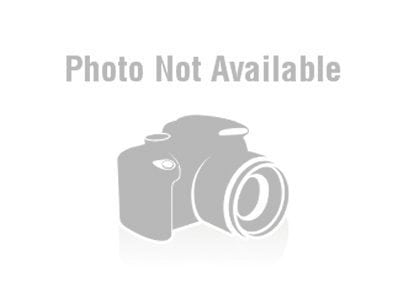 Many coaches around the New York Metropolitan area are calling this young woman, "the most improved mid distance runner in the State this season." With good reason, as she has improved an incredible 17 seconds in the 1000 meters and thirty seconds in the 3000 meters. She scored fourteen points for our team in the NSCHSGAA championship meet in three events. Her biggest day came in a tactically brilliant 1000 meter victory in the CHSAA Intersectional Championship, and a tough lead off leg on the winning 3200 meter relay. We are happy to award junior Nora Bennett the MVP award.
---
Varsity Wrestling
Most Improved: Cassidy Rochon
Four years ago, during the 2013-2014 season Cassidy was not on the wrestling team, however during practice we would often see him looking into the room and watching practice. The next year Cassidy decided to wrestle, the following two seasons he had some successes and failures but was not able to crack the lineup. Heading into his senior season Cassidy trained extensively in the offseason and was looking good. Unfortunately, he was injured in the very first contest of the season and was sidelined for over a month. This fueled him and when he finally came back he had the season he was waiting for and finished his career as an All Catholic State wrestler in his first trip to the tournament.
Bernie Ward Commitment Award: Anthony Lucente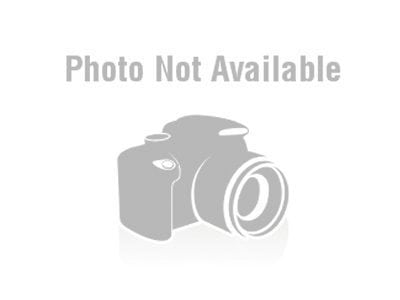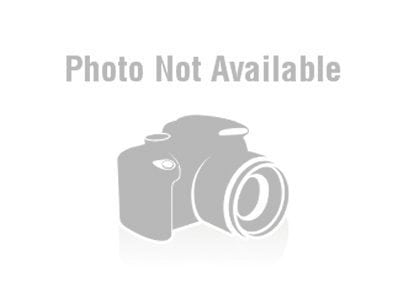 This seasons Bernie Ward Commitment Award goes to a wrestler who cares more about the success of the Firebird Wrestling program than anyone else I know. By far not the most gifted or talented wrestler Anthony committed himself to becoming a better wrestler and a better young man going into his sophomore year, always attending offseason workouts and tournaments and getting his teammates to attend as well. This all did not happen without a number of bumps in the road but Anthony stayed the course and it culminated his senior season as a captain, league finalist, and all NY CHSAA wrestler.
Most Valuable Player: Sean Coakley
Sean Coakley was our most valuable wrestler this past season, he finished the season a League runner-up and a Catholic State runner-up dropping his finals match by only one point. Throughout the season Sean was our most consistent performer in tournaments and duals as he amassed 28 wins with 12 of them being pins, likewise Sean did not give up a pin in any of his losses the entire season. Often the hardest worker and the ultimate student of the sport Sean will look to come back in his senior season next year and claim the Catholic State title he covets and captain the team to a Team Championship as well.