The Most Improved Player Award
This is awarded to the athlete who displayed the greatest amount of improvement and growth in their skills which contributed to the success of their team.
The Bernie Ward Commitment Award
This award is named after our beloved former faculty member, coach and colleague Bernie Ward is for the athlete who has displayed the most passion and commitment towards bettering themselves and their teammates during the season.
The Most Valuable Player Award
This is awarded to the athlete whose contribution to the team contributed most towards that team's success during the season.
---
Varsity Baseball
Paul Cooney
Most Improved Player
Last year Paul Cooney batted .138 with 2 hits and 2 RBIs.  To say he improved from last year would be an understatement.  His contributions to the 2016 Firebirds were tremendous!  Paul batted over .330 with an RBI total in double digits.  Defensively Paul played a great right field making a diving play in a game against Chaminade that his teammates will never forget!  Paul Cooney is this year's MIP!
Rob Weissheir
Bernie Ward Commitment Award
Where would the 2016 Firebirds be without catcher Rob Weissheir?  Rob caught 95% of our games and handled a pitching staff that's ERA was right around 2 runs per game.  He called pitches, provided guidance to our pitchers, and was truly the leader of this team.  Rob is mature beyond his years and it was a pleasure to have him as our catcher for the last two seasons.  The 2016 Bernie Ward Commitment Award winner is Rob Weissheir.
Chris Cappas
Most Valuable Player
A 5 tool player, Chris Cappas led the NSCHSAA in batting average and was one of the top pitchers in the league.  Defensively he was one of the best centerfielders on Long Island. It is incredible to think that Chris is just a junior and only looks to improve on all his skills.  This year's MVP is Chris Cappas.
---
Boys Varsity Golf
Ryan Mullaly
Most Improved Player
Ryan Mullaly got his first taste of varsity golf competition this season.  After playing baseball for the last two seasons, Ryan decided to give golf a try, and he certainly showed great promise and talent.  His scoring average continued to drop as the season went on, and he finished the season with a final score of 4.2 over par.  He also improved his leadership role on the team and served as a role model by example with his excellent play.  The coaches hope he continues to work on the various aspects of his game during the summer months.  Congratulations to the 2015-16 Boys' Golf team Most Improved Player:  Ryan Mullaly
Donato Moneta
Bernie Ward Commitment Award
Donato Moneta certainly defines the idea of commitment to the game of golf.  On a day when the team was not practicing and the coaches were coaching the girls' team at Eisenhower Park, there was Donato going out to play a quick nine holes.  Even on the cold and blustery early days of the golf season, Donato would go to Cantiague Park and practice under the heaters at the driving range.  He was always working on and trying to improve his game.  Donato was committed to setting his goals in golf, and when he reached them, he set another set and tried to achieve those goals.  Congratulations to the 2015-16 Boys' Golf team Bernie Ward Commitment Award winner: Donato Moneta
Santiago Rolon
Most Valuable Player
Santiago Rolon has been a vital member of the Boys' Golf program at Kellenberg since his freshman year.  He has helped the program grow and he has helped get other students involved in the program.  Although Santiago would tell you that many times things didn't always go his way, he always demonstrated a positive attitude and outlook on the team and season.  He certainly grew as a golfer and young man who gained a greater appreciation for the game of golf.  The coaches will certainly miss him as he goes off to college next year.  Congratulations to the 2015-16 Boys' Golf team Most Valuable Player:  Santiago Rolon
---
Girls Varsity Golf
Megan Schiesser
Most Improved Player
Megan Schiesser has steadily improved in each of her four years on the Kellenberg Golf team.  After last year's championship season, she knew that various parts of her game needed to improve if she were going to be a part of the individual tournaments and leave her legacy on the golf program.  Megan worked on the different aspects of her golf game all throughout the year, and her lasting impression for her teammates will be a young woman who gave all her knowledge and wisdom about the golf courses they played.  Her leadership skills were most appreciated by the coaches.  Congratulations to the 2015-16 Girls' Golf team Most Improved Player:  Megan Schiesser
Ashley Harding
Bernie Ward Commitment Award
Ashley Harding grew as a golfer and a person this season.  She recognized after her freshman year that her golf game would be vital to the success of the team.  Ashley committed herself to not only growing into a better golfer on the course but also taking an important leadership role for the newer and younger players on the team.  She played with our senior number one player all season long, and the coaches know she has gained a wealth of knowledge from her mentoring.  Ashley has certainly been committed to be a better player and leader on the team.  Congratulations to the 2015-16 Girls' Golf team Bernie Ward Commitment Award winner:  Ashley Harding
Nikki Dilluvio
Most Valuable Player
For four years Nikki Dilluvio has demonstrated to be the best golfer on the Girls' team.  Her overall record in her four years is an astounding 64 wins, 6 losses, and 2 ties.  She has been a member of the CHSAA State Girls' Golf team all four years of her career and she has been on Newsday's All Long Island team for 3 straight years.  She has grown from a quiet and skillful freshman into a dominating and feared senior player, yet she always has kind words for her opponents and fellow team members.  We can't thank her enough for her contributions to the Girls' Golf program at Kellenberg, and the coaches wish her the best of luck in college.  Congratulations to the 2015-16 Girls' Golf team MVP:  Nikki Dilluvio
---
Boys Varsity Lacrosse
Kieran Fitzgerald
Most Improved Player
The Most Improved Player award for the 2016 team is senior Defenseman Kieran Fitzgerald. Kieran was always one of our better athletes, and his team first attitude helped him in this deserving award. You see, Kieran was not a defenseman his junior year. We asked him to sacrifice his offensive short stick for a long stick during tryouts this year. We needed some help on defense and Kieran was the answer to our prayers. Whether he was lining up for face-offs on the wing, or covering attackmen behind the goal, he literally was our most improved player. He never hesitated when we asked him and that is telling of his selflessness instilled by his parents and family. As a matter of fact, he will be joining his older brother Brendan at SUNY Brockport in the fall and we wish him and his family all the best. Once again Kieran Fitzgerald.
Jack Mullen
Bernie Ward Commitment Award
Our commitment award goes to another three-year starter, Jack Mullen.  As a sophomore Jack started on attack on our 2014 state championship team. In that we game we were down 11-5 in the third quarter. Well, Jack had three goals that day and his never quit attitude helped to carry us to victory that afternoon.  Since then he has had many encore performances. His 25 goals and 10 assists have helped pace this year's team offense. By the way…..Jack was an attackman his first two years…we asked him to move to midfield in mid- season.  Jack's response was, "Okay." That was it. He literally said OK and walked over to the midfield lines. His desire to win and his outstanding work ethic pushed the other midfielders around him to be better, and they responded. Jack was a workhorse between the lines this year and a groundball machine. He will continue his lacrosse career at CW post this fall. Once again…..Jack Mullen.
Kevin Rice
Most Valuable Player
The MOST Valuable Player award goes to senior goalie Kevin Rice. What's not to say about this outstanding young man.  As a three-year varsity player, he exemplifies all the things that we as a staff try and instill into our team: Hard work on the field and in the classroom, commitment to doing the little things right, and a team first attitude.  Kevin averaged 13 saves a game and he is the rock of our defense.  As a captain he looked after our entire team and held them responsible on and off the field. His quiet and strong leadership will be missed. Our loss is Adelphi University Men's Lacrosse teams gain. We will miss our "rock" on the defense. Once again Kevin Rice.
---
Girls Varsity Lacrosse
Jacqueline Redes
Most Improved Player
The recipient of the most improved player award is going to a player who possessed a tremendous amount of resilience.  Junior Jacqueline Redes demonstrated mental and physical toughness to the coaching staff.  At the onset of the season, Jackie was not a starting player.  Jackie did not let this get her down.  She challenged herself to work harder and dig deeper.  With four games left of regular season play the coaching staff needed to make some changes.  Jackie was a starting defender in those last four games and in playoffs as well.  She defensively picked up critical ground balls and caused some crucial turnovers.  It was exciting to watch this player truly pave her own way which helped her team grow as well.  We look forward to Jackie being a leader on the varsity team next year.
Bridget Simons
Bernie Ward Commitment Award
Commitment can be defined as a willingness to give your time and energy to something that you believe in.  Time and time again senior captain Bridget Simons let her actions speak louder than words and brought this definition to life.  Bridget possesses a fierce combination of speed, skill, determination and passion.  Passion is not something that you can coach or teach.  It's something deep within and something that every single player and coach recognized in Bridget.  Bridget was a fighter.  She fought hard at practice and at games, she fought for every ground ball, every draw control and every point she helped to earn for the team.  Bridget was committed to being the very best lacrosse player that she could possibly be and pushed her teammates to do the same.  We are pleased to announce Bridget Simons as the 2016 Bernie Ward Commitment award recipient.
Kate Calabro
Most Valuable Player
The young woman who stood out as the girls varsity lacrosse teams most outstanding player was senior captain Kate Calabro.  Kate was selected to Newsday's Top 100 preseason female lacrosse players to watch on Long Island.  She was the league leader in the "AA" division in points with 61 points total from her 41 goals and 20 assists during regular season play.  She has been a force to be reckoned with on every part of the field.  She was a dynamic midfielder who was crucial on draw controls, ground balls, caused turn-overs, goals, and assists.  She won 56 draw controls, 17 ground ball contests and caused 25 turn-overs this season. Kate was viewed as a big threat to other teams.  In most games she was man-marked and still managed to make huge plays.  Kate also had to play through numerous injuries this season.  No matter how many players or teams tried to knock her down, she always got right back up and showed them what she was made of.  Kate Calabro is very deserving of the most valuable player award.
---
Varsity Softball
Christina Lamiroult
Most Improved Player
This player transformed herself from a reserve catcher to a full-time player in almost miraculous fashion. Last year she had only 13 at bats and appeared in only 7 games. This season she has served as a viable second catcher and she has become a fixture in the center of the offense. Christina Lamiroult is currently batting .314 with 22 hits, 8 doubles, 20 runs scored and 16 RBI's. She has gained the admiration and praise of her teammates for her remarkable offensive consistency and determination. The team can depend on her to earn a hit or two per game, and each at bat is a battle with the pitcher. For her stunning and impressive improvement, this year's MIP is Christina Lamiroult.
Kaitlin Geary
Bernie Ward Commitment Award
This player has worked tirelessly to improve her pitching. Last season she would strike out 1.75 batters for every 1 batter walked. This season that ratio is now 4 to 1. She has struck out 113 batters in 109 innings and allowed just 91 hits. Through off-season conditioning and an endless pursuit of better pitch command and mechanics, Kaitlin Geary has emerged as one of,  if not the best pitcher in the NSCHSAA league and arguably one of the most dominant Senior pitchers on Long Island. Her quiet, terminator–like demeanor reflects her intense drive and commitment to her KMHS team and teammates. The commitment award winner is Kaitlin Geary.
Kelly Rasulo
Most Valuable Player
This player leads the team in batting average, on base average, slugging percentage, runs scored, RBI's, and doubles. She has been the team's mainstay in either the number 3 or 4 position in the batting order. Numerous opposing coaches have identified her as one of the most feared and competent hitters in the NSCHSAA, as well as on Long Island. Defensively, she alleviates all fears for her fellow infielders because of her quick and agile hands at first base. Every game this year has featured several plays in which Kelly Rasulo digs a ball out of the dirt or saves an errant high throw with quick and nimble footwork. On account of her combined skills, Kelly Rasulo is the MVP of the team.
---
Varsity Tennis
Cole Lechleider
Most Improved Award
As a freshman last year, Cole Lechleider made the team as a borderline doubles/alternate player. He quickly climbed the learning curve by putting in the extra work both during and after the school season. When tryouts began this past March, it became clear that Cole's fundamentals and technique had improved dramatically.  He made the team once again, this time as a starting singles player in an extremely competitive CHSAA league.  He competed gamely against some of the top players from Chaminade, St. Anthony's and St. John the Baptist, gaining valuable experience in the process.  Congratulations to this season's Most Improved Player Award winner, Cole Lechleider.
Adam Argento
Bernie Ward Commitment Award
There is nothing a coach appreciates more than an athlete that takes his sport seriously and is constantly striving to learn and improve. Our #1 doubles player sophomore Adam Argento was that athlete this year, a "coach's player".  Always a student of the game, Adam always wants to know how he can better his game, both mechanically and strategically. Never one to display negative emotion on the court, he plays each point as hard as he can, then puts it behind him to focus 100% on the next point. Congratulations to this season's Bernie Ward Commitment Award winner, Adam Argento.
Nicolas Demaria
Most Valuable Player
As our #1 singles player for the last three years, and one of the top players in the CHSAA, Junior co-captain Nick Demaria again led the team in match victories while facing off against each opponent's best player.  In the season-ending Individual Tournament at Hofstra, Nick won three consecutive matches to advance to the championship match. Although he came up just a little short of winning it all, he distinguished himself as the pre-season favorite to go all the way next season.  Congratulations once again to Most Valuable Player Award winner, Nicolas Demaria.
---
Girls Varsity Spring Track
Rhea Thomas-Hill
Most Improved Player
Most Improved: Rhea Thomas Hill has not only been the consummate team captain, but a very improved athlete in her own right. "Breaking through" with a top notch performance at the "Big Blue" Invitational, Thomas Hill joins the legacy of outstanding Firebird hurdlers and jumpers. Her work ethic is second to none, and if it's not her kind and dutiful time and manner to her teammates that is a winning combination, it is her always positive good and giving nature to everyone she comes in contact with. We are honored to award junior Rhea Thomas-Hill our Most Improved Award.
Sarah Newman
Bernie Ward Commitment Award
For four years, twelve seasons, Sarah Newman has given her all to the improvement of her athletic abilities, and her contributions to her team. This season has seen Sarah put all her experience, all her dedication, and all her distance, speed-work put together to come up with some big performances. Her lead off leg at "The Big Blue Classic," put her 3200 meter relay team in a position to win the Championship Race," a first time for a Lady Firebird squad. She followed that up with a tenacious leadoff leg at the prestigious Penn Relays. Sarah Newman will be a factor in the Firebirds quest for championship glory as she has her whole high school athletic career.
Gabby Schreib
Most Valuable Player
Gabby Schreib followed up her stellar winter campaign to compete and excel throughout the whole spring season. She came out winning in the very first meet at the Iona Prep Invitational, and all the way to the most recent North Shore Invitational, Gabby's hurdling has been the most consistent of a Catholic league competitor this spring. At the aforementioned meet, she broke the school 400intermediate hurdling record, previously held by Kellenberg's former triple jump state champion Odrine Belot. Like Belot, the current star at UCONN, Schreib's talent, unmatched work ethic, and desire should guarantee a great collegiate career as a "Ram" at Fordham University.
---
Boys Varsity Spring Track
Christian Mazin
Most Improved Player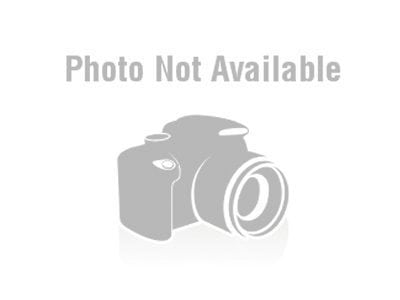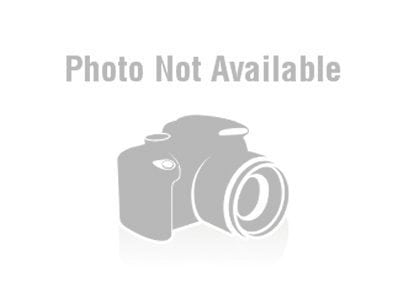 Christian Mazin earns our most improved athlete award.  From his freshman year Christian displayed the raw talent that runners would die to have.  Christian needed to find this way throughout the next four years but his senior year proved to be a turning point for him athletically.  Christian became one of Kellenberg's most consistent 200 and 400 meter runners and will vie for a Catholic State Title as he closes out his senior season.
Kenneth Kimmons
Bernie Ward Commitment Award
Our Bernie Ward Commitment Award goes to an all-around professional of our sport.  Kenny can run numerous events and run them well.  He is also a great student of the sport and lives to help younger runners perfect their drills, workouts, and even making sure they are properly hydrated and resting for the upcoming weekend meets.  Anyone who assumes his leadership role will have big shoes to fill knowing Kenny has left this team a better unit then when he started.
Patrick White
Most Valuable Player
Patrick White personifies most valuable.  Without his anchor leg on relays, or his hard working example, our team would be missing the "star power" label that so many great teams possess.  Track is certainly a team sport but with great individual performances stacked up.  In his short two years as a member of this team, he has taken his talents to new heights all the while creating an atmosphere that strives to win at all costs.
---
Varsity Volleyball
Jose Marulanda
Most Improved Player
Jose Marulanda has been with the Volleyball program for two years. Jose is naturally a soccer player, who I actually coached in basketball at Notre Dame church in New Hyde Park during the summer before he ever came to Kellenberg. However, when he came into the program the coaches were excited about his potential. Last year we attempted to make him a setter but his development was a slow and frustrating one in the beginning. Therefore he was mainly used as a defensive specialist, but in the back of my head I knew what he needed to become. This year Jose came into the season with an eagerness to learn how to become a full time setter. Each day he constantly worked on improving his hands and footwork to become not only our setter but one of the best setters statistically in school history. It has been a pleasure to watch the enjoyment Jose has had in making this transition and we can only wish him the best in the future. The program is forever grateful for your hard work, dedication, and positivity. This year's Most Improved Award goes to Senior Floor Captain Jose Marulanda.
Andrew Patino
Bernie Ward Commitment Award
Andrew Patino has been with the Volleyball program for four years. Ever since he entered the program he was always eager to be a part of something bigger than himself. Each year he patiently waited for his turn to play. Starting out on the JV program and working hard in practice to improve on his passing, serving and hitting. Last year he was a key member of our back row and turned out to be a valuable defensive specialist. However, this year Andrew worked hard in the off season, often training at the beach with fellow teammate Kevin Keenan and playing club ball. His commitment to this club and his heart to put others before him makes him the ultimate teammate. This year he was truly the heart and soul of this program. No matter the situation, you could always hear his voice and positivity which became extremely contagious. He was one of the few players that was given the opportunity to play all the way around, which means that he was never subbed out. It is my pleasure to give this year's Bernie Ward Commitment Award to Senior Captain Andrew Patino.
Kevin Keenan
Most Valuable Player
Kevin Keenan first began his volleyball career as a five foot five eager defensive specialist. For two years he patiently waited his turn to get on the floor, while always improving his skills with the junior varsity. Within the past four seasons though, it's seems as if he has grown at least two feet and his play has as Outside Hitter/ Middle Hitter has become stellar. This past season he has finished as the team leader in kills, blocks, and hitting percentage. His play at the net was instrumental all season and every time we needed a key point it seemed he was always the one there to make it. The best evidence of his amazing year was demonstrated in the final game in which he turned in an MVP performance with 12 kills and more importantly 10 solo blocks. It is my pleasure to give the 2016 Most Valuable Player Award to All- Conference Player and team captain Senior Kevin Keenan.