The Most Improved Player Award
This is awarded to the athlete who displayed the greatest amount of improvement and growth in their skills which contributed to the success of their team.
The Bernie Ward Commitment Award
This award is named after our beloved former faculty member, coach and colleague Bernie Ward is for the athlete who has displayed the most passion and commitment towards bettering themselves and their teammates during the season.
The Most Valuable Player Award
This is awarded to the athlete whose contribution to the team contributed most towards that team's success during the season.
---
Girls Golf
Most Improved: Emmah Federman
Emmah Federman has steadily improved her golf game throughout the season. She has dropped three shots this year from her average score last year while also improving her total pars from 30 to 40 and improving her birdie total from last year by five. She is also the only girl on this year's team to have an eagle. Emmah has improved all parts of her game, and the coaches hope she continues to enjoy the great game of golf. Congratulations to the 2016-17 Most Improved Player: Emmah Federman
Bernie Ward Commitment Award: Caitlin Fenton
Caitlin Fenton only played in one match last season. She demonstrated that determination and hard work can improve a person's golf game. Caitlin also has a calm and gentle demeanor that served the team so well during important matches when she helped mentor one of the budding freshman players on the team. She is a young woman who will take the summer months and use them to improve other areas of her game. The coaches hope she continues to grow into a leadership role next season. Congratulations to the 2016-17 Bernie Ward Commitment Award winner: Caitlin Fenton
Most Valuable Player: Ashley Harding
Ashley Harding has quietly become a growing force on the girls' golf team. She has the demeanor of a sweet young lady, but on the golf course she takes no prisoners and can play toe-to-toe with the best players in the NSCHSGAA. She is the defending league champion, and as the high school season comes to a close, her summer golf season will be another chance for her to grow and mature not only as a fine golfer but also as the great leader that the coaches know she can be. Congratulations to the 2016-17 Most Valuable Player: Ashley Harding
---
Boys Golf
Most Improved: Mark Roder
Mark Roder has improved all parts of his game this golf season. He has consistently hit the most fairways, had the most greens in regulation, and scored the most pars on the team. He has worked before, during, and after the season to make his game the best it can be. Mark has become one of the top golfers in the NSCHSAA, and the coaches hope he will grow into a leadership role in the future. Congratulations to the 2016-17 Boys' Golf team Most Improved Player: Mark Roder
Bernie Ward Commitment Award: Nick Fazzalari
Nick Fazzalari certainly defines the idea of commitment to the game of golf. Nick was always trying to find time to play a round of nine holes, or during the Easter vacation, take the time to play eighteen holes of golf. Nick has committed to setting his goals in golf, and when he reached them, he set loftier goals and knows that with continued practice and hard work that he will one day achieve those goals. The coaches will miss his work ethic and his enjoyment of the game as he continues his educational career in college. Congratulations to the 2016-17 Boys' Golf team Bernie Ward Commitment Award winner: Nick Fazzalari
Most Valuable Player: Ryan Mullaly
Ryan Mullaly continued growing into one of the best golfers in the NSCHSAA. His scoring average continued to drop as the season went on, and he finished the season with an average final score of five over par. Ryan also had one of his greatest rounds of the season when he defeated the defending league champion from St. Dominic's by shooting a round of one under par. He continued his leadership role on the team and served as a role model to the other members of the team. The coaches wish him luck as he continues his educational career in college. Congratulations to the 2016-17 Boys' Golf team Most Valuable Player: Ryan Mullaly
---
Boys Volleyball
Most Improved: Aidan McManaman
Aidan McManaman has been with the Volleyball program for three years. Aidan is a natural volleyball player who trains just as hard in the offseason as he does on for Kellenberg. Last year we started to see his potential as a middle hitter and he was key to helping the program win its ninth league title. This year Aidan came into the season with an eagerness to not only become our middle hitter, but he has a desire to be the best player on the floor each and every game. Each day he constantly worked on improving his hands by playing back row and footwork to become not only our middle hitter but one of the best attackmen in the entire league. He finished the year second on the team in kills with 166, first in aces with 44 and first in blocks with 79. It has been a pleasure to watch Aidan mature into the player he has become and the program is excited for what he will be as a senior. This year's Most Improved Award goes to Junior captain and all- conference player Aidan McManaman.
Bernie Ward Commitment Award: James Mahon
James Mahon has been with the Volleyball program for four years. Ever since he entered the program, he was always eager to be a part of something bigger than himself. Each year he patiently waited for his turn to play. Starting out on the JV program and working hard in practice to improve on his passing, serving and understanding what it took to be a winner. Last year he was a key member of our back row and turned out to be a valuable defensive specialist. However, this year James worked hard in the offseason, often training at the beach with fellow teammates and also Coach Von that made him our starting libero, which is one of the most important positions on the floor. His commitment to this club and his heart to put others before him makes him the ultimate teammate. This award is an award four years in the making for James. If I could create a player from scratch with the intangibles of heart, passion, commitment and sportsmanship I would take the carbon copy of James Mahon. Knowing Bernie Ward personally from when he taught here he would be so proud of James and what he embodies. It is my pleasure to give this year's Bernie Ward Commitment Award to Senior Captain, and Merchant Marine James Mahon.
Most Valuable Player: Tyler Oleksiew
Tyler Oleksiw began his volleyball career as a sophomore who as a lefty showed a ton of potential out of the right side. After a year of patiently waiting his turn to get on the floor, and by watching upperclassmen he started to show his real talents as a junior. Within the past three seasons though Tyler has become one of the most feared hitters in the league. This past season he has finished as the team leader in kills and hitting percentage. His play at the net was instrumental all season, and every time we needed a key point it seemed he was always the one there to make it whether it came from the front row or back row. The best evidence of his amazing year was demonstrated in a game earlier this season in which he set a Kellenberg record for kills in a match with 33. It is my pleasure to give the 2017 Most Valuable Player Award to All- Conference Player, team captain and CHSAA MVP to Senior Tyler Oleksiw.

---
Boys Varsity Spring Track
Most Improved: John Capozzoli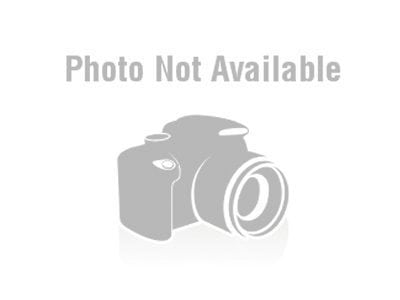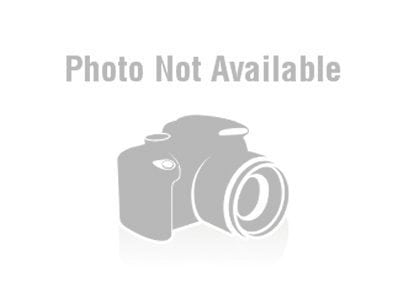 John has been a consistent member of our winter track and field team since his freshman season. However, he would venture to the baseball world in the spring. However, we were delighted when John wanted to continue this spring with track and field. John turned a 100, 200-meter resume to include a strong 400 meter dash time and improved relay legs. John was chosen to run at the historic Pennsylvania relays in the 4X400 relay. In addition to his improvement on the track, John was a vocal leader for the team often mentoring younger runners in the nuances of sprinting.
Bernie Ward Commitment Award: Christopher Emerson
Chris has shown commitment throughout the four years he has been a member of our track and field program. Chris has often been the "fifth" man on a four-man relay, serving as alternate or running a strong leg on the "B" team. Chris never once took this as an insult and dedicated himself to improving and making the team better. Chris was blessed to be part of a talented senior class, but we as a program were blessed to have Chris and his hard work which clearly rubbed off on his teammates as they were motivated by his example.
Most Valuable Player: David Lozipone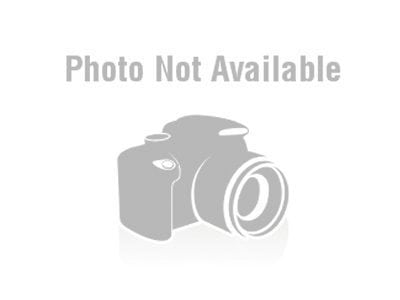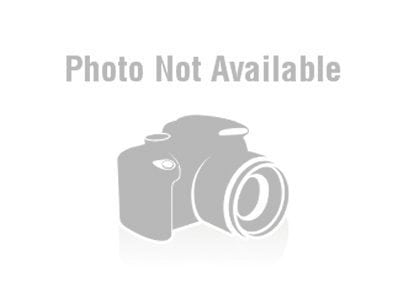 David's value with the team started to appear during the tail end of his winter season, earning him the most improved award. However, this could have been where an athlete rests his laurels. Not David who continued to improve and was winning medals and scoring multiple points for our team going into championship time. David's value is not just with his ability on the track but the dignity in which he carries himself. David respects his competitors, and his competitors respect him, and this is the true sign of value in our Catholic League. We are honored to bestow David Lozipone with our most valuable player award.
---
Boys Varsity Lacrosse
Most Improved: Brendan Kelly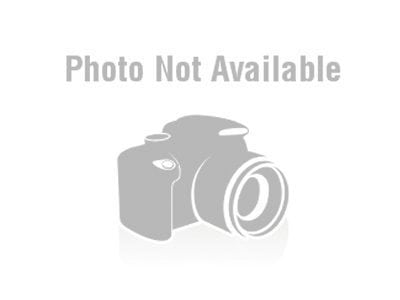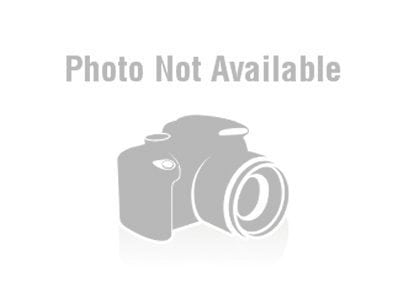 The 2017 boys lacrosse Most Improved Award goes to Senior midfielder Brendan Kelly. Brendan, who is another one of our captains, began the year as a lefty attackman. We asked him after a couple of games to help us out at the midfield. Switching to a new position as a senior is not an easy adjustment for anybody. Brendan embraced the change, has excelled at his new position and has led our first midfield ever since. His positive attitude and leadership role will serve him well next year as he heads out to play lacrosse at Salve Regina University. Once again our most improved player is Brendan Kelly.
Bernie Ward Commitment Award: Ryan Barrett
The 2017 boys varsity lacrosse teams commitment award goes to senior, Ryan Barrett. Ryan has earned this award for his two years of being the most selfless player that we have. His team first attitude and undeniable work ethic are second to none. He works hard every day in practice and has done anything and everything we have asked of him. He never gripes or complains; he just pushes ahead like nobody else on our squad. His attitude led us to name Ryan as one of the captains. His leadership by example on the field and his great academic success in the classroom has shown the younger members of our team how to properly be a great student athlete. Ryan will be attending Providence College next year. Once again our commitment award goes to Ryan Barrett.
Most Valuable Player: Marco Mongelli
The 2017 Most Valuable Player goes to Senior defenseman Marco Mongelli. As a two-year starter and captain, Marco embodies everything a coach is looking for in an outstanding lacrosse player. His mental toughness, fearless attitude, and great coachability make Marco an easy favorite for this award. He clears the ball for us, he is a groundball machine, and he consistently covers some of the best attackmen in our league. He is the leader on our defensive side of the field, and we couldn't ask for a nicer kid off the field. He will be sorely missed. Once again, our Most Valuable player is Marco Mongelli.
---
Girls Varsity Lacrosse
Most Improved Player: Caleigh Bennett
This year's Most Improved Player was a young woman who continuously strived to improve in all aspects of her game. Throughout the season, Caleigh was asked to play many different positions on the team, while we as coaches tried to determine the best starting line-up. As the season progressed, Caleigh found herself starting as a midfielder and making an impact in each and every game. Her relentless work ethic, fearless play, and mental toughness have proven why Caleigh Bennett is this year's Most Improved Player.
Bernie Ward Commitment Award: Ashley Llewellyn
This year's Bernie Ward Commitment Award recipient is a young woman that not only pushed herself to be the best but the entire team. Ashley's team first attitude helped her be a strong leader for this team. She constantly came to practice and pushed herself in drills and pushed her teammates. Ashley would play any position asked in order to better her team. We wish her the best of luck next year in college. This year's Bernie Ward Commitment Award goes to Ashley Llewellyn.
Most Valuable Player: Alyssa Boll
Alyssa is the type of player that all coaches wish they could have on their team. Starting off the spring season late due to an extremely successful basketball season, Alyssa came in ready to go immediately. She made an immediate impact in practices and more importantly in games. The coaches decided to have Alyssa play a midfield role even though she is a true defender and she did it with ease. She made an impact not only on our defense being a leader and causing turnovers but was a valuable component to our attack. The talent that she brought to the team and her willingness to work hard every day made her a clear role model. Alyssa will be missed next year as she takes her talent to CW Post. This year's Most Valuable Player is Alyssa Boll.
---
Boys Varsity Tennis
Most Improved Player Award: Evan Anderson
Unquestionably, this young man displayed the commitment to the sport and to his team. My choice for Most Improved Player is Senior Evan Anderson. His first year playing competitive tennis, Evan practiced, listened and asked questions. Determined to be better, he never missed a practice, and continued to improve his tennis skills every time he played. His approach to tennis was with maturity and passion. Evan may not have played every match, but he prepared like he was and was always ready to step onto the court. When courts weren't available to play, Evan took the opportunity to hit against a paddle wall to practice and improve his volley skills. He represented Kellenberg as a true sportsman on and off the court, always courteous to his teammates and opponents. Tennis is a lifetime sport, and we are proud that we could be part of his journey. Congratulations Evan and we wish you continued advancement in tennis and a future filled with successes!
Bernie Ward Commitment Award: Adam Argento
The Boys Varsity Tennis Team has been honored to have this young man since his freshman year. He possesses a quiet confidence and competitive edge every time he steps onto the court to play. Adam Argento has demonstrated a high level of play, good sportsmanship, and commitment to his team and sport. But most importantly, he possesses a kindness and intelligence which is respected and admired by all of his teammates and coach. At each match, Adam stepped onto his singles court with determination and passion, which was inspiring to his team. Adam's positive spirit was contagious. Even if the victory didn't go his way, Adam fought hard to the last point no matter what the score. Off the court, he always had a helpful hand, taking practice equipment without being asked. Junior Adam Argento is the obvious choice for the Bernie Ward Commitment Award for 2017! We are proud to have this young man for another year and expect even more victories on and off the court!
Most Valuable Player: Nicolas Demaria
A most valuable player can be defined as the one athlete who has physically successfully contributed to the team's success, but this young man has encompassed all that a Kellenberg Memorial High School Athlete should be. Senior, Nicolas Demaria is my choice for the 2017 Varsity Tennis MVP Award. This will be Nic's 4th consecutive MVP honor! His athletic accomplishments are unmatched, earning him also the 2017 NSCHSAA Player of the Year Award, which was a unanimous decision amongst all league coaches and players, with a 9-0 season record. But, his commitment to the sport, team, and school has set him far ahead of many!
Last week, Nic entered the NSCHSAA Individual Tournament at Hofstra as the number one seed! He did not disappoint, easily defeating his opponents in the first two rounds; Nic entered the semis/finals stronger than ever. Defeating the number 2 player at Chaminade, 6-4 6-0 in the semifinal match, Nic entered the finals with confidence and determination. Unfortunately, this match did not go his way and was defeated by his opponent 6-4, 7-5. It was a hard fought battle, amidst difficult conditions, where the results weren't anticipated by all, but Nic still displayed the poise of a champion. He finished his senior year with an overall record of 13-1.
To watch Nic dominate his opponents on the court is truly amazing. His athleticism, determination and innate ability to adjust to all types of players, has given him the ultimate competitive edge. Ever the sportsman, Nic always gave respect and praise for his opponents, as well as a gracious handshake and thank you to their coaches. Off the court, Nic's academic successes have followed suit, where he has maintained over a 95 average in the Honors program since his 7th grade Latin School year.
Very few are gifted with so many talents, but Nicolas Demaria has been blessed. A humble star athlete who will continue to shine throughout his collegiate years at Vassar and will represent Kellenberg with great pride! We will miss him but look forward to following his successes on and off the court! Congratulations Nic!
---
Girls Varsity Spring Track
Most Improved: Rhea Thomas-Hill
A four-year member the team, with eight seasons of track and field behind her, this young woman has filled in on a number of capacities during her time on the storied Kellenberg track and field team. She has been a two-time Captain, a relay runner, a hurdler, and an ever-shining effervescent presence on the team. This season she broke out with a league-leading high hurdle time and scored in the NSCHSGAA high hurdle, triple jump, and long jump events. We are honored tonight to award Rhea Thomas-Hill the Most Improved Award.
Bernie Ward Commitment Award: Brianna Lausev
When the coaching staff was computing the statistics for the highest point scorers on the team, this young lady's name came out as the second highest point scorer for the team. It was surprising to the coaching staff, as she quietly goes about competing, scoring, and winning in the most enduring of events- the 1500, the 3000, and the steeplechase. In her second steeplechase ever, she won the NSCHSGAA League Championship race. When asked to add a third event of the meet, say a 4 x400 relay leg to her repertoire' she is willfully available. We are honored to award Brianna Lausev the Bernie Ward Commitment Award.
Most Valuable Player: Maureen Lewin
The end of the Winter season foreshadowed this young lady's great spring season to come. She led her relay team to a fourth-place finish in the NY State Meet. But this spring she exploded. She was a double winner in the CHSAA Sophomore Championship Meet, a triple winner at both the NSCHSGAA Sophomore Champ Meet, and the North Shore Invitational, and she was the team's top scorer at their recent triumphant team victory at the NSCHSGAA Varsity Championships. We are honored tonight to award Maureen Lewin this Spring's MVP award.
---
Varsity Softball
Most Improved: Kaitlin Maniscalco
Kaitlin Maniscalco played almost every inning this season as the team's shortstop; a pressure-filled position. At the conclusion of the regular season, Kaitlin is hitting .263 with a .394 on base average, a far cry from her .105 batting average last year. Every day at practice Kaitlin hustles to and from each drill, and she competes to field every batted ball. She never seems to lose stamina or enthusiasm. One clear indicator of her tenacity is the fact that she leads the team with 12 walks – she simply never gives up in an at bat or for one pitch! On the field in competition, it is her voice which can be continually heard encouraging and affirming her teammates in their play. Through hard work and perseverance, Kaitlin has emerged clearly as the Most Improved Player on this year's team!
Bernie Ward Commitment Award: Nicole Giella
Nicole Giella began the year hitting at the top of the order and leading the outfield as the centerfielder. Quickly a need arose at third base, and she welcomed the challenge to play a "brand" new position as a Senior. Unfortunately, in a game upstate, she broke two bones in her left arm when applying a tag on a sliding base runner. When her playing on the field was cut short, she was excelling at third base and hitting a healthy .333 for the Firebirds. The injury did not deter her! Quickly, Nicole became an additional coach encouraging and assisting teammates moment by moment in practice. Very recently she created a competition for her fellow outfielders to increase their effort level when shagging fly balls during team batting practice. Nicole Giella is without question the 2017 Softball team Commitment Award recipient.
Most Valuable Player: Megan Harvey
Although a third-year varsity player, Megan Harvey has saved the best for last! At the conclusion of the regular season, Megan is hitting .420 with 18 runs scored, 15 RBI's, 10 doubles, 3 triples, a homerun, 7 stolen bases and a .467 on base average. Megan has also been our stalwart second baseman, utilizing her aggressiveness and speed in picking off runners and making "web gem" plays from the right side. The team has depended on Megan in big situations, and she has delivered time and time again when the team needed her most. In addition, Megan has brought a ferocious spirit to practice diving all over the field and inspiring her fellow infielders to compete in kind. Given her play on both sides of the ball, Megan Harvey is indeed the 2017 Most Valuable Player!
---
Baseball
Most Improved: Jack Delaney
Last year Jack Delaney batted .265 and struck out 14 times hitting out of the 9 hole. He battled injury the last part of the season and was not able to perform at 100%. As a senior Jack became an extension of the coaching staff as if he had matured 5 years in age and size. Jack ended the year with a .348 batting average and only struck out 4 times (down from 14 last season!). Jack will be sorely missed next year. His leadership and enthusiasm were one of the important factors that led to the team's success. Jack Delaney is this year's Most Improved Player.
Bernie Ward Commitment Award: Andrew Williams
There is no way this team wins two regular season titles without Andrew Williams. Andrew emerged last year as our third starter and developed into one of the best pitchers in the league. You will find no one who works harder and is more passionate about improving as a competitor. Andrew would throw, and run and then throw and run some more. A quiet leader on the team that often would see pitchers running by themselves and join them even though he was already done with his workout. Andrew was the secret weapon behind this two-year run. Bernie Ward would have absolutely loved coaching Andrew!
Most Valuable Player: Chris Cappas
One of the best players not only in Kellenberg history but in NSCHSAA history. Often times a student-athlete is able to dominate as a pitcher or a position player. Chris Cappas was both. His numbers are unreal! Going into the semi- final game, Chris had an ERA of .18 (ONE EARNED RUN THE ENTIRE SEASON!) with 53 strikeouts in 39 innings. He batted .438 with 3 home runs, 2 triples, and 2 double. He batted in a league leading 22 runs. He was also the best fielding outfielder in the league. Chris Cappas was a league leader in EVERY STATISTICAL CATEGORY! The crazy thing is he is one of the best teammates a person could ask for! Chris Cappas is our MVP.