Varsity Cheerleading
Most Improved
Olivia Reich
The most improved Varsity cheerleader is a girl that has worked tirelessly throughout the fall season to improve herself in all aspects of cheerleading. She has shown great improvement in her stunting ability and has become one of the strongest bases on the team. She was determined to improve her tumbling skills, and we are very proud of the confidence she has gained in her back handspring. We have watched this young lady turn into a mature and positive leader on the team, and we are happy to acknowledge her improvements and dedication. The most improved Varsity cheerleader is Olivia Reich.
Bernie Ward Commitment Award
Haley Gustavson
This season's Bernie Ward commitment award goes to a cheerleader who has fully dedicated herself to the team and gives one hundred and ten percent at each and every practice. She is one of the strongest bases on the team and is always pushing herself and others to be better. She is a true leader, and her positive attitude helps to push her teammates to strive to be the best they can be. She's always ready to work with a smile on her face, and we commend her for commitment to the betterment of the team at practice each day. The Varsity cheerleading commitment award goes to Haley Gustavson.
Most Valuable Player
Margo Montgomery

This season's MVP is a cheerleader who is a true asset to the Varsity team. Her strength, positive attitude, and sense of humor make her a leader and role model for every girl on our team. She is an all-around cheerleader, with strong stunting skills, impressive tumbling, and beautiful jumps. We have watched this young lady work effortlessly throughout the season, and we are extremely impressed with how far she has come. We look forward to watching her succeed and shine throughout our competitive season. This season's most valuable cheerleader is Margo Montgomery.
Boys Varsity Cross Country
Most Improved
Francis O'Brien
Francis O'Brien is not only our most improved runner; he may be the most improved varsity runner in the entire CHSAA. We expected Francis to come into the season as a solid varsity runner. He came in this season and became one of the best runners in the entire league. He improved so much that he received NSCHSAA All-League Honors and qualified for the New York State Championship Meet. This year's Most Improved Runner Award goes to Francis O'Brien.
Bernie Ward Commitment Award
Thomas McKenna
Thomas McKenna is one of the most committed runners I have ever coached. Whether it was leading by example, as a team Captain, or being one our top scorers meet after meet, Thomas was a big contributor to our team's success. Thomas performed so well this season that he received NSCHSAA All-League Honors and qualified for the New York State Championship Meet. The Bernie Ward Commitment Award goes to Thomas McKenna.
Most Valuable Player
David Lozipone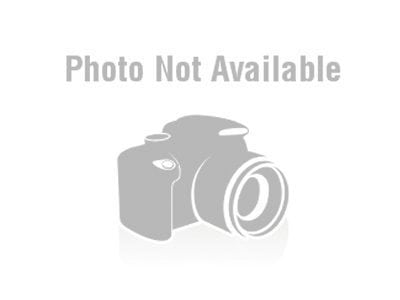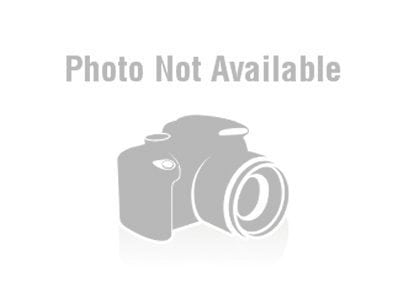 David Lozipone has been a force to be reckoned with in the CHSAA since the winter track season last year. Every time he is in a race his competitors know that they will be pushed to their limit. This cross country season has been no different. David has been our top scorer every meet since the middle of October. David achieved NSCHSAA First Team Honors, CHSAA Team Honors, and qualified for the New York State Championship Meet. The Most Valuable Runner Award goes to David Lozipone.
Girls Varsity Cross Country
Most Improved
Claire Burns
This young lady immediately after her sophomore year went through a major surgery that might sideline another young student-athlete for the rest of his or her high school career. Rather, this young lady came back to work herself into shape and be a factor on the winning Intersectional Championship JV team. She finished her high school career by winning the individual title at the Intersectional JV championships and competing with the Varsity seven at the New York State Federation Cross Country Championships. We are honored to award senior Claire Burns with this season's MIP Award.
Bernie Ward Commitment Award
Brianna Lausev
When you improve by close to two minutes over a championship 5K course from one season to another, and fifty seconds over a championship 2.5-mile course, "something" has been going on. That something is called unbridled "commitment," a hallmark of the student-athlete this young lady is. Her summer of consistent training more, of going outside her "comfort zone" by going to a camp, learning more, all speak to a commitment that the man whose name honors this award would be proud of. We are honored to award Brianna Lausev this season's commitment award.
Most Valuable Player
Maureen Lewin
Starting out slowly, this young woman finally "hit her stride" at the multi-state Manhattan College Invitational. She followed that up with a third-place finish at The Nassau Coaches Invitational behind teammate and individual winner, Brianna Lausev. She ran a bold and tough race garnering second place at the NSCHSGAA championships, and an impressive third-place finish at the 44th annual CHSAA Intersectionals. We are honored to have Maureen Lewin as our seasonal MVP.
Varsity Dance Team
Most Improved Player Award
Christine Corio
This year's Most Improved Player Award goes to a dancer who continually developed her technique and performance skills throughout the season. She is a valuable asset and incredible addition to the Varsity team. As the season progressed, she perfected her moves and adjusted her own dancing style to dance as one with her team members. She is always looking to improve and seeking the advice of coaches and captains in order to do so. We have seen her become a developed and gifted dancer. With her hard work ethic and practice, she excels in anything she does. This year's Most Improved Player Award goes to Senior and Captain, Christine Corio.
Bernie Ward Commitment Award
Arielle Francois
This year's Most Committed Award goes to a dancer who is an integral and influential part of the team, not only on the Varsity level, but her dedication and commitment to the Junior Varsity Team as well. She has been invested in making our team, and JV, better throughout the season. Her commitment to the team was most apparent not only on the dance floor, but in practice sessions as well. She was always willing and ready to try new dances and worked well with others to perfect her skills. When her coaches or teammates needed her, she was always there without hesitation. We are proud to have her as a member and captain of the Varsity Dance Team. This year's Bernie Ward Commitment Award goes to Senior and Captain, Arielle Francois.
Most Valuable Player
Caitlin McDaniels
This dancer has been on the dance team since her freshman year, and we knew she would be a special young woman. From the start of her dance career, it was clear that she would be one of our most dedicated and strongest dancers. Her technique is always beyond impressive, and as the years go by, it continues to mature. She possesses excellent leadership skills and is always willing to assist her teammates with learning new choreography for each dance. Her commitment to the dance program is unwavering. She is at every practice and is always willing to go above and beyond, especially to help her team and coaches. Her personality and demeanor have made it a pleasure to have her on the team. Although her dance career is ending at Kellenberg this year, we know she will continue to impress us with her phenomenal dance ability and professional poise. This year's Most Valuable Player Award goes to Senior and Captain, Caitlin McDaniels.
Varsity Football
Most Improved
Patrick Harinski
As a part-time player in his Junior year, this young man saw limited action as an offensive guard. This year there was a need for someone to play Center, which is a difficult position to play if you have never done it before. He took on that task with energy and confidence that made it look like he has played that position his whole life. When we would change our blocking scheme each week to attack what our opponents were doing, he would have no issue picking it up and make all the right blocks. He was named to the All-League team and will play in the Senior Bowl game representing Kellenberg on December 3rd. The Most Improved player is Patrick Harinski.
Bernie Ward Commitment Award
Brendan Whitehead
After his Junior year of football that ended with a 1-8 record, this player decided he was not going to let that happen again. So as soon as the offseason workouts started, you could see that his focus was different. Lifting weights, running sprints watching film, all became a routine that no other player could match. That kind of commitment also has to continue when the season starts. Week in and week out his work effort stood out, and other players started to follow his lead. As a captain, he represented the team on and off the field. I am sure that his football playing days are not over, and I look forward to seeing them. The winner is Brendan Whitehead.
Most Valuable Player
Matt Sluka
When your team is the only undefeated team in the entire CHSFL, "AA" league and playoff Champions, and the team that scored more points than any team, it is clear that your best offensive player is a very valuable asset. This young man was the main reason that we were able to do all those things. And as the season went on it was clear, that if you wanted to beat Kellenberg, you had to stop him. Not one team was able to even to slow him down. Game after game he would just pile up yards and touchdowns. He is one of the most talented individuals ever to play here at Kellenberg. The best part of this story is that he is only a Junior and will be back next year. The MVP is Matt Sluka.
Girls Varsity Soccer
Most Improved Player
Courtney Brown
This year's Most Improved Player was a young woman who continuously strived to improve in all aspects of her game. Throughout the season, Courtney was asked to play many different positions on the team, while we as coaches tried to determine the best starting line-up. As the season progressed, Courtney found herself starting as a forward and making an impact in each and every game. Her relentless work ethic, fearless play, and mental toughness show why Courtney Brown is this year's Most Improved Player.
Bernie Ward Commitment Award
Maggie Ledwith
This year's Bernie Ward Commitment Award recipient is a young woman that demanded the best not only of herself, but of the entire team. Maggie's team-first attitude made her a strong leader. At practice, she constantly pushed herself and her teammates in drills. Maggie would play any position asked in order to better her team. She will truly be missed next year but wish her best of luck at Lafayette College. This year's Bernie Ward Commitment Award goes to Maggie Ledwith.
Most Valuable Player
Morgan Salmon
After getting a late start to the varsity season, sophomore Morgan Salmon made an immediate impact in practices and games. She made an impact on our team by becoming one of our most talented players on defense and controlled the pace of every game. The talent that she brought to the team and her willingness to work hard every day made her a clear role model. We look forward to the next two seasons of having Morgan consistently being an impact player for us. This year's Most Valuable Player is Morgan Salmon.
Boys Varsity Soccer
Most Improved
Philip Bonet
At the beginning of the season, the coaching staff was unsure of the role that Philip was going to play on the team this year. Following tryouts, it seemed that Philip's role was going to be more developmental, rather than contributing on the field during games. However, Philip maintained a consistent work ethic during training that led the coaching staff to begin giving him minutes during games. By the end of this season, Philip cemented his position as a starter, and the coaching staff is excited to have him again next season.
Bernie Ward Commitment Award
Edouard Augustin
Edouard epitomizes what it means to be a "team player." The coaching staff placed Edouard in many challenging situations, from understanding his leadership role on the team to having to play two different positions on the field. However, Edouard rose to the occasions every time which was no surprise to the coaching staff because Edouard is mature way beyond his age. The coaching staff feels that it has been a privilege to have worked with such a fine young man.
Most Valuable Player
Shane Salmon
The coaching staff thought they knew what they were getting this season when Shane joined the team, but never realized how much Shane is the "complete package." Shane was the most consistent player when it came to his intensity during training and his level of play on the field during games. Due to unforeseen injuries throughout the season, the team relied on Shane to be the natural leader he is both on and off the field. There is without any doubt that Shane is the "cornerstone" of what will be another successful season next year.
Girls Varsity Swimming
Most Improved
Sarah Campbell
Sarah Campbell has been a strong contributing member of the team over the past three years but truly hit her stride as a swimmer over this past season, going from good to great. Already a fast swimmer, she dropped a whopping 6 seconds in the 200 Free, posting a time of 2:06 at champs and earning a 9th place finish in the event. She also achieved 9th place in the 500 Free, dropping an astounding 13 seconds from her best time this season. It is really exciting to see the growth Sarah has had over the past season. She has begun to hit her stride as a swimmer, and we are happy we have another year to see what this amazing young woman can do!
Bernie Ward Commitment Award
Marisa Martinez
Even though she swims for a club team outside of school, Marisa Martinez makes Kellenberg Swimming her number one priority. She never misses a single practice and works harder than anyone else in the pool. Marisa gives 110% to every single practice, leading the top lane, and swimming every single lap in every set as hard as she does in a race. Marisa swims any event we need her to, even when that often means she is swimming back-to-back events. She is someone who truly exhibits the dedication and commitment Bernie Ward had to Kellenberg, and we will miss her very much when she continues her swimming career in college next year.
Most Valuable Player
Carolyn DeFranco
Carolyn DeFranco is a force to be reckoned with inside the pool. Throughout the season, she dominated at meets in the 200 IM and 100 Breast. She also was a very strong lead off leg in the 200 Free Relay and Breaststroker in the 200 Medley Relay. Carolyn had outstanding swims at the Championship Meet, posting a time of 110.84 in the 100 Breast and earning 5th place in that event. She also dropped time in the 200 IM, earning a time of 219.62, which gave her 7th place in the event. Her great sense of humor, positive spirit, and enthusiasm for the sport have made her a pleasure to coach, and we look forward to seeing what she can achieve next year!
Varsity Tennis "A"
Most Improved Player
Bridget Cody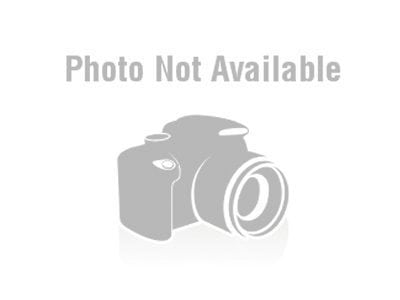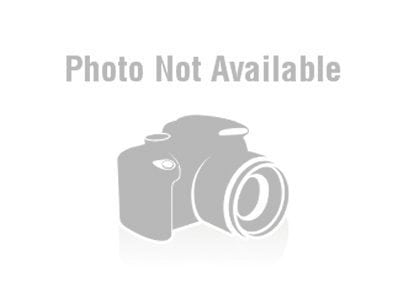 Throughout the 2017 season, all athletes on the Varsity A team had shown a commitment and improvement of their tennis skills, but this young lady consistently excelled each and every time she stepped onto the courts. Freshman Bridget Cody is our choice for Most Improved Varsity A Tennis Athlete of 2017. With determination and a commitment to advance her tennis skills, Bridget came to every practice focused and prepared to work her hardest. Alternating into the lineup, Bridget was always ready and willing to step onto the court. Never one to complain, she spent any downtime during matches hitting against the wall or cheering her teammates on. With a respectable record of 5-2, she played each match with determination and focus like no other. Her toughness and unflappable demeanor on the court made each match exciting and competitive! Because of a last-minute withdrawal, Bridget was also asked to compete as a singles player in the NSCHSAA League Individual Tournament. She played exceptionally well against one of the top singles players in the league! We have no doubt Bridget will come back for the 2018 season even stronger and represent Kellenberg as a fierce competitor in the league! Congratulations Bridget and we wish you continued success!
Bernie Ward Commitment Award
Nicole Dana
The Girl's Varsity A Tennis Team has been incredibly honored to have this young lady since she was a freshman. Her talent, poise, on and off the court and competitive spirit is unlike no other athlete in our program! Captain Nicole Dana demonstrated high level of play, good sportsmanship, commitment to her team and sport throughout her four years as a Varsity A level player! Her ability to lead with a sophistication, that is unheard of from many a high school student, gave the team a positive role model to follow and refer to for advice. Off the court, Nicole excels as an Honor student, Marianist Mentor, and Eucharistic Minister. But most importantly, Nicole was always with a smile and projected a joyful enthusiasm that was admired by all her teammates and coaches. Nicole Dana is the obvious choice for the Bernie Ward Commitment Award! She will be greatly missed, and we wish her a lifetime of faith, love, happiness, and joy!
Most Valuable Player
Emma Soccodato
A Most Valuable Player can be defined as the one athlete who has physically successfully contributed to the team's success, but this young lady has encompassed all that a Kellenberg Memorial High School athlete should be. Captain Emma Soccodato is the most obvious choice for the KMHS Varsity A Tennis MVP Award of 2017. This will be Emma's 2nd consecutive MVP honor! Her athletic accomplishments are unmatched as Emma dominated her opponents on Court 1 Singles during league, non-league and playoff matches. She finished the season with an impressive 11-1 record and confirmed her spot as one of the top two players in the NSCHSAA. She has once again been selected as an All-League Athlete for 2017! To watch Emma compete is truly an amazing experience. With a competitive maturity well beyond her years, she displays superior athleticism, determination and an innate ability to adjust to all types of players, giving her the ultimate competitive edge. But besides her obvious talents, Emma is a true sportswoman who always gave respect and praise for her opponents. Her commitment to her team is undeniable. Always the first to cheer on her teammates and offer strategic advice, Emma displays enthusiasm and a genuine love for the game, our team, and Kellenberg. Very few are gifted with such talents, and we are so honored to have Emma lead us through another successful season! We look forward to following all her successes on and off the court! Congratulations Emma!
Varsity Tennis "B"
Most Improved
Sarah Dempsey
The entire team improved dramatically throughout the season, but one player really stood out. Although she held her racquet like a lacrosse stick instead of a tennis racquet, we had to give this award to Sarah Dempsey. From the first day of tryouts, Sarah played her heart out. She took every bit of constructive criticism and even practiced on our days off. She played doubles but stepped up to play singles when we needed her, and she nailed it. She quickly became a force to be reckoned with at the net. Her skills at the net are what led to several wins on third doubles including semi-finals win. Sarah's determination is what set her apart from the rest. Congratulations Sarah!! We will miss you next season!
Bernie Ward Commitment Award
Chloe Milkowski
The most committed player on the Varsity Tennis B team displayed excellent sportsmanship and always had a smile on her face. She loved coming to practice and was incredibly enthusiastic. This player enjoyed competitive drills with her teammates yet cheered them on as well. During matches, other coaches remarked about how she complemented her opponents. What we will remember most about this incredible player are her grit and determination. In our semi-finals match, tied at three courts each, she played her heart out in a super tiebreak to advance us to the finals. She truly represents what Kellenberg athletics is all about. This year's Bernie Ward Commitment Award goes to Chloe Milkowski. Congratulations Chloe!!
Most Valuable Player
Julia Conniff
The dictionary defines valuable as having desirable or esteemed characteristics or qualities. On a team, your most valuable player will consistently come up with a win and does not give up when faced with a challenge. One player, who won seven out of our ten matches, including a super tiebreak in the finals, was Julia Conniff. Julia played with a new partner this year on first doubles and found herself facing some very skilled opponents. During practice, she assisted her teammates and supported them. During matches, she was encouraging to her partner, she remained positive during difficult match play and found a way to succeed. We will undoubtedly miss you next year Julia. Congratulations!!
Varsity Volleyball
Most Improved
Colleen Moulder
Tell Colleen Moulder a strategic adjustment, and she implements it. Show her video footage of an opponent's tendencies, and she shuts her down. Teach her a new skill at the net or behind the service line, and she executes it. Throughout the course of the 2017 season, Colleen went from a hesitant, one-dimensional middle hitter to one of the most prolific scorers on our team. Her repertoire of offensive attacks expanded with each and every practice, and her presence at the net as a blocker struck fear into the hearts of her opponents. In fact, at the State competition, Colleen completely changed her block timing in order to halt the success of St. Mary's primary, middle attacker, enabling the Firebirds to take two games from the two-time State champion! With another year of varsity training ahead for this junior athlete, Colleen will do even more incredible things, thanks to her commitment to improving everyday!. Congratulations, MIP Colleen Moulder.
Bernie Ward Commitment Award
Tara Hagerman
Most players evince excitement and enthusiasm once a season opens and the training is underway, but how many athletes are willing to put in the hours when no one is watching? Well, for this 2017 season, look no further than Tara Hagerman. Hagerman was the key cog in the machine for this year's squad. Tara's passion for the sport and her relentless pursuit of excellence was the spark that inspired her teammates to train together two times per week in the dark, dreary months of January, February, and March. She continued to fan those flames throughout the spring months, encouraging others to join in the workout sessions. Over the summer, she was relentless, playing in beach tournaments and getting people to do agility sessions in the sand. And once the season was underway, Tara put her whole heart and soul into all things that involved Kellenberg volleyball. Even when she was sidelined with an injury, there she was, diagramming opponents' tendencies and imparting information to players on the court. For all of those reasons and even more that remain unsaid, Tara Hagerman is a most worthy recipient of the Bernie Ward Commitment Award.
Most Valuable Player
Madison Gale
When something is of great value, people often think in terms of monetary items—gold, treasure, cash. In the world of sports, when you start talking about who is the most valuable, you are essentially referring to that athlete who contributes most to her team's success. In the case of our 2017 season, our Most Valuable Player was a little bit of both. Sure, running a setting position, as Madison Gale did, requires touching the ball at least once in every series of contacts. A setter must command the entire offense, she must have working knowledge of her opponents' weaknesses, and she must play the role of psychologist to all of the passers and attackers on her own team. For that reason alone, Madison could be considered the "most valuable to our success." Her role on our team went far beyond that, however. When she lay in the hospital with an intravenous bag hooked into her arm, our entire team felt devastated, but the players carried on. Why? Because they did not want to disappoint her. She was the gold, the treasure that all of the athletes cherished and prized. Her zany humor, her selflessness, her love for her teammates, and her resistance to the spotlight endeared her to every person on our roster. Even the coaches throughout the NSCHSGAA recognized how special Madison was by selecting her for the conference's Player of the Year award. So yes, Madison Gale fulfilled a major role in our championship season, but off the court, she is an even greater treasure. Congratulations, MVP Madison Gale.