The Most Improved Player Award
This is awarded to the athlete who displayed the greatest amount of improvement and growth in their skills which contributed to the success of their team.
The Bernie Ward Commitment Award
This award is named after our beloved former faculty member, coach and colleague Bernie Ward is for the athlete who has displayed the most passion and commitment towards bettering themselves and their teammates during the season.
The Most Valuable Player Award
This is awarded to the athlete whose contribution to the team contributed most towards that team's success during the season.
---
Baseball
Most Improved: John Carroll
John Carroll pitched an inning on JV in 2017. This year he became the varsity's most consistent relief pitcher. In 14 1/3 innings, John struck out 17 batters and pitched to a team-low 1.46 ERA. The progression John made from day one until the last day of the season was incredible! John Carroll is this year's MIP.
Bernie Ward Commitment Award: James May
Having been cut as a freshman and a sophomore James May decided last year to give it one more try. James worked hard and committed himself to becoming a better hitter. James ended the season with .300 league batting average and developed into a great fielding third baseman. James commitment to success has led him to be able to continue his baseball career in college. This year's Bernie Ward Commitment Award Winner is James May.
Most Valuable Player: Jason Diaz
What all everyone talks about is Jason Diaz's arm. Well, this year Jason decided to contribute with his bat as well. Jason hit a team-high .357 and scored 11 runs for the Firebirds. Jason led the league in strikeouts as a pitcher with 59 in 31 innings. This year's Most Valuable Player is Jason Diaz.
---
Boys Golf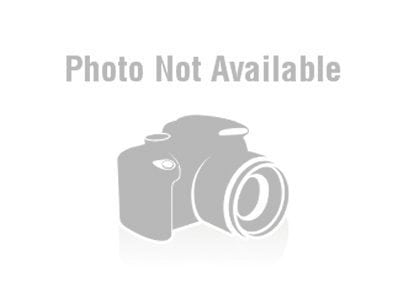 Most Improved: Pat Calpin
Pat Calpin continues to improve all parts of his game and grow as a competitive golfer. He regularly hits fairways and greens in regulation. Although he didn't have any birdies this season, his par amount grew tremendously from last season. He has grown into a model teammate for some of the inexperienced golfers to rely upon and to look up to. The coaches hope Patrick will continue to grow into a leadership role on the team. Congratulations to the 2017-18 Boys' Golf team Most Improved Player: Pat Calpin
Bernie Ward Commitment Award: Dan Schlossberg
Dan Schlossberg certainly defines the idea of commitment to the game of golf. After a decent junior season on the golf team, Dan committed himself to working on mastering the finer points of his game. He spent much of his summer and time during the winter getting ready for this upcoming senior season. He was not afraid to ask questions about how to make the team or his teammates better. The coaches will miss his work ethic and his enjoyment of the game as he continues his educational career in college. Congratulations to the 2017-18 Boys' Golf team Bernie Ward Commitment Award winner: Dan Schlossberg
Most Valuable Player: Mark Roder
Mark Roder continued growing into one of the best golfers in the NSCHSAA. His scoring average continued to drop as the season went on, and he finished the season with an average final score of 1.5 over par. Mark also had two amazing rounds during the season when he shot one under par and even par. He continued his leadership role on the team and served as a role model to the other members of the team. The coaches wish him luck as he continues his educational career in college. Congratulations to the 2017-18 Boys' Golf team Most Valuable Player: Mark Roder
---
Girls Golf
Most Improved: Emmah Federman
Emmah Federman has steadily improved her golf game throughout the season. She averaged a score of +7.08 over par per nine-hole round. She also had 4 birdies during the year. Emmah also was named the NSCHSGAA Player of the Year for the second year in a row and was the defending League Tournament champion at the beginning of this season. She has also been a three-time competitor for the NYSCHSAA Girls' Golf team that will compete at the NYSPHSAA Girls' Golf Tournament. Emmah has improved all parts of her game, and she will continue her golf career at Hofstra University. Congratulations to the 2017-18 Most Improved Player: Emmah Federman
Bernie Ward Commitment Award: Melanie McManus
Melanie McManus played in eight matches this season and had a record of 6 wins, 1 loss, and 1 tie. After a grueling freshman season last year, her calm demeanor helped improve her play in matches and worked in helping the new freshmen adjust to the demands of competitive high school golf. Melanie has committed herself to improving some of the weaknesses in her game, and her ability to bounce back from poor shots or bad rounds demonstrates her resilient character. Congratulations to the 2017-18 Bernie Ward Commitment Award winner: Melanie McManus
Most Valuable Player: Ashley Harding
Ashley Harding has been a quiet force on the girls' golf team. She plays a very consistent tee to green game and has very few bad shots during a round. She has also been a four-time competitor for the NYSCHSAA Girls' Golf team at the NYSPHSAA Girls' Golf Tournament. Ashley also won the NSCHSGAA League Tournament this year for the second time in three years, and for the first time in school history, she became the NYSCHSAA Girls' Golf Champion with her win at the NYSCHSAA Girls' Golf Tournament on May 21st. She will continue her golf career at Union College. Congratulations to the 2017-18 Most Valuable Player: Ashley Harding
---
Boys Lacrosse
Most Improved Player: Jonathan Starcke
JT started out the year as an untested defenseman as he didn't see much time last year because we had a senior-heavy defense. As we began tryouts and started our non-league schedule, JT started to emerge as a steady anchor to a very young and untested defense. Before we knew it, JT became our best one on one cover man. His offseason commitment to getting in great physical shape, hitting the weight room, and honing his stick work were quite evident. His personal work ethic inspired us as a coaching staff to really keep him on the field and to show the younger players that hard work in the offseason really pays off. This work ethic and personal drive of JT will carry him through lacrosse and more importantly through life as he begins his new career at Oberlin College in the fall.
Bernie Ward Commitment Award: Jack Leghart
Leggy has been our offensive rock for the last two seasons. As a crease attackman, Jack has the tough job of working hard off the ball to get open as much as possible. When he is fed the ball, all of the opposing defensemen converge on him trying to knock the ball loose. As a result, he ends up on the ground quite often, usually after he scores a goal. As a matter of fact, Jack scored 20 goals this year, but Jack always gets up, and he always starts the process all over again. It is a tough job, but Jack excels at it. That is why he is our most committed member. We are proud of his personal fortitude to always hang in there and work hard for the next opportunity for success, on and off the field. Jack will be playing next year at the University of Scranton.
Most Valuable Player: Dylan Willis
Dylan is a two-year starter at both attack and midfield. His explosive speed and tenacious attitude make him a formidable offensive outlet. Although Dylan was a great finisher on the offensive end, he also has great field vision as he amassed 45 points with 28 goals and 17 assists. His riding ability and aggressive one on one defense make him the complete player that he is. He is literally all over the field. As a captain, he led our team daily through his "never quit" work ethic. When we needed a spark or a desperate groundball, Dylan was there to provide a lift and carry the team to victory. He will be playing his collegiate lacrosse at St. John's University.
---
Girls Lacrosse
Most Improved: Olivia D'Amico
This year's Most Improved Player has been a two-year starter for the Girls Varsity Lacrosse Team. Olivia D'Amico has improved drastically over the years into an extremely talented player. In Olivia's junior year, she earned herself a starting position and was a key player for our team. This past year, she was one of our top defenders and performers on our team. She played an important leadership role as she ran the defense throughout the season. Her stick skills, confidence and overall knowledge of the game made her into a top-tier defender. She will be greatly missed in our defensive unit next year, and we wish her luck and success in her future at the University of Delaware.
Bernie Ward Commitment Award: Maggie Ledwith
Maggie Ledwith is this year's Bernie Ward Commitment Award recipient. As a senior and captain, Maggie rose to the challenge of leading her team to many victories. Each day, Maggie came to practice with a positive attitude and ready to work her hardest. Throughout the season, Maggie displayed what the true value of hard work, dedication and perseverance is. Maggie continuously put the team before herself as she pushed her teammates to do better. Maggie's drive, commitment and work ethic will be greatly missed as she furthers her lacrosse career at Lafayette College.
Most Valuable Player: Ali Bigilin
Ali Bigilin has been named this year's MVP for the Girl's Varsity Lacrosse team. This past season, Ali was an example of a true team leader on and off the field. She showed extreme commitment and devotion to the team each day. As a key defender, our team greatly relied on Ali to guard many of the top-opposing players. She had many caused turnovers and interceptions in games that were crucial to our success as a whole. She excelled in many ways and will be greatly missed each day. We wish Ali luck as she takes her talents to Mercy College next year.
---
Softball
Most Improved: Lindsey Raimondi
This player began the season with much hesitation and unknown ability. She worked diligently in practice to fine tune her changeup and become accurate and precise with spotting her fastball, curve and drop. Perhaps most importantly, she worked on her "circle" presence; in other words, showing poise and ferocity when in the circle and pitching. She pitched a key game when the team traveled to Albany. This challenge prepared her quite well for her next big challenge which was beating first-place St. Anthony's in extra innings. Over the course of the regular season, this pitcher allowed only 18 hits in 42 innings, and she struck out 65 batters while going 7-0 as a pitcher. For her tremendous improvement and hard work, Lindsey Raimondi is the 2018 Most Improved Player!
Bernie Ward Commitment Award: Caroline Bratichak
This player brought an intense love of the game every day to practice. She inspired her teammates with her tenacity and persistence at becoming an outstanding first baseman. While a talented pitcher in her own right, she recognized the team need for a great glove at first base, and she took on the challenge knowing how it would improve the whole team defensively. In the course of the regular season, she amassed 99 defensive chances with 76 put outs and 23 assists and a 1.000 fielding percentage! Most importantly, she exhibited loyalty and concern for the team and her teammates, thus making us a much more cohesive and successful unit in both practice and game situations. Caroline Bratichak is the 2018 Bernie Ward Commitment Award recipient!
Most Valuable Player: Riley Lim-Ellis
This player enabled us to play an extremely aggressive style of defense featuring three pre-set pick plays, in addition to the usual gamut of options with runners on base. Her knowledge of the game provided confidence to her teammates when on defense, while her pitch receiving skills as a catcher made her a favorite among the pitchers and umpires. Her reputation caused most base runners to not even think about stealing. She only allowed two stolen bases all season while throwing out the other six who attempted. In addition, she logged five pickoffs of unsuspecting base runners. Offensively, she led the team in runs scored, 29, and she hit .443 during the regular season. She drove in 14 runs while walking 9 times, thus yielding a .507 on base percentage. Her contributions offensively and defensively clearly make Riley Lim-Ellis the 2018 Most Valuable Player on the Varsity Softball Team.
---
Boys Track
Most Improved: Dydro Prosper
Throughout his high school career, Dydro Prosper has always been one of our most consistent runners. His consistency is strength for team scoring, but with regards to personal times, he still had room to improve. This year, his senior year, Dydro went above and beyond running to personal bests in the 400 dash and 800-meter run. He also assisted in both our 4X8 and 4X4 relays during the season. This award is a major testament to his drive and determination to never give up on himself.
Bernie Ward Commitment Award:Alex Belotte
Alex Belotte is the quintessential captain for this program. He is the first to arrive and the last to leave. He is always looking to serve the team in any event but also looking to bring so many boys into the sport. Alex enjoys the comradery with his teammates on the bus and is always looking to bring Jesus Christ into the sport. Alex is going to be very difficult to replace, and his leadership has set a tone for this program with stresses the importance of competing for something bigger than oneself. Alex, you are truly deserving of the Bernie Ward Commitment award.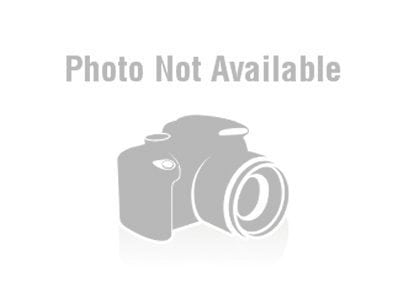 Most Valuable Player:David Lozipone
David has been our most valuable athlete from wire to wire. His excellent cross country and winter seasons were only outdone by the memorable and school record-breaking spring season. In addition to his fine success in the mile, David ran a personal best in the 3200-meter run and is always our most reliable leg on the 4X800 meter relay. David will continue his fine athletic career at Manhattan College, and we as a coaching staff are confident in his ability to be a key addition to college track.
---
Girls Track
Most Improved: Chrissy Foster
Coming off a stellar indoor season, this young woman continued on her mercurial improved path from winter. This Spring, she improved to a state-ranked time in the 200 at the Glenn Loucks Games; she ran a crucial leg on Kellenberg's winning 4×400 relay, and she ran on the winning 4×400 relay at the NSCHSGAA championships after winning the bronze in the 200 meters. She is a team player all the way, and that has set the path for her amazing improvement. We are honored to award the M.I. P. award to Chrissy Foster.
Bernie Ward Commitment Award: Nora Bennett
Those of us who had the distinct pleasure of working alongside Bernie Ward, know what a great man of integrity, valor, and dedication to his family and job he was. Those honest qualities of "passion of purpose" are alive in this young woman. After losing her whole junior spring season to an injury, she came roaring back this year. She has been the leadoff leg of our nationally ranked 3200-meter relay; she was our sole Individual winner at the Somers Invitational in the 3000 meters; she scored 12 points for us in the team's defense of the NSCHSGAA title. The soft-spoken Nora Bennett, who will continue her career at Bucknell University, like Bernie Ward is all about action and deeds, and dedication and faith. We are honored to present this meaningful award to her.
Most Valuable Player: Gabby Buissereth
This young woman combines commitment to goals, team and personal, caring for all her teammates, and intense competitiveness. As an athlete, some of her highlights this season have been a runner-up finish in the very competitive Somers Invitational, placing in the Joe Brandi and Iona Invitationals; running on the Nanuet winning sprint medley, and picking up two golds and twelve points in the NSCHSGAA by winning the 400 meters in the CHSAA's fastest time of the season, and leading off the winning 4×400 relay. As Captain, this is the young woman who you call to reach out and encourage another teammate. She will continue her promising career at Adelphi University. We are honored tonight to present our team MVP to Gabby Buissereth.
---
Tennis
Most Improved Player: David Frith
Throughout the 2018 season, all athletes on the Varsity team had shown a commitment and improvement of their tennis skills, but this young man stood out. Senior David Frith is the 2018 Varsity Tennis Most Improved Player. David has been on the team for two seasons and came back this year with a positive determination to improve his skills. His uplifting spirit, kind nature and "can do" attitude was respected by all who met him. A positive role model for our new athletes, he demonstrated great poise on and off the court. David will be attending Maritime this fall, and we wish him continued success in all he does!
Bernie Ward Commitment Award: Cole Lechleider
The Boy's Varsity Tennis Team has been incredibly honored to have this young man since he was a freshman. During the past four years, he has grown as a competitor and has led the team with a quiet confidence. Captain Cole Lechleider has demonstrated high level of play, good sportsmanship, a commitment to the team and sport throughout his four years as a Varsity, level player! For the past several years, Cole has also taken on the role as manager for the girl's tennis team. He is a talented singles player and has worked with promising new players in our program providing positive encouragement and strategic advice. Off the court, Cole has maintained academic successes consistently as an Honor Roll student. But most importantly, Cole always displayed good sportsmanship and a positive enthusiasm that was admired by his teammates and coaches. Cole Lechleider is my choice for the Bernie Ward Commitment Award! He will be greatly missed, and we wish him a lifetime of continued successes!
Most Valuable Player: Adam Argento
A Most Valuable Player can be defined as the one athlete who has physically successfully contributed to the team's success, but this young man has encompassed all that a Kellenberg Memorial High School athlete should be. Captain Adam Argento is the most obvious choice for the KMHS Varsity Tennis MVP Award of 2018. Adam has played with the team for the past three years, as a single and doubles team competitor. His athletic ability and positive attitude were unmatched! Although Adam may not have won every match played, he grew as a player and improved his game every time he stepped onto the court. Adam displayed a competitive maturity and had an innate ability to adjust to all types of players. His commitment to the team was undeniable. Always encouraging his partners and his fellow teammates, Adam was the obvious driving force in many victories. He was a true sportsman who always gave respect and praise for his opponents. During practices, Adam was always the first to complete warmup runs and lend a helping hand. His genuine love and enthusiasm for the game, our team and Kellenberg was contagious! Very few are gifted with both a talent of sport and success as a student. But Adam had both, maintaining averages above 95 for the past several years. We are grateful to have had Adam play for the team and wish him continued successes!
---
Volleyball
Most Improved: Kevin Begis
Kevin Begis has been with the Volleyball program for two years. Kevin is naturally a soccer player; however, when he came into the program, the coaches were excited about his potential. Last year we began to work on his footwork, his approach, and finally his arm swing. This year Kevin came into the season with an eagerness to learn how to become not just our outside hitter but an all-around player and leader on the floor. Each day he constantly worked on improving his hands and footwork to become not only our outside hitter but one of our captains. It has been a pleasure to watch the enjoyment Kevin has had in making this transition, and we can only wish him the best in the future. The program is forever grateful for your hard work, dedication, and positivity. This year's Most Improved Award goes to Senior Floor Captain Kevin Begis.
Bernie Ward Commitment Award: Christian Coleman
Christian Coleman (C.C.) has been with the Volleyball program for two years. Ever since he entered the program, he was always eager to be a part of something bigger than himself. Last year we eased him into being a defensive specialist, and he was a key member of our back row with his consistent serves. However, this year Christian worked hard in the offseason and wanted a larger responsibility, so we gave it to him. His commitment to this club and his heart to put others before him makes him the ultimate teammate. This year he was truly the heart and soul of this program. No matter the situation, you could watch his mannerisms on the floor and feel the excitement when he made a play that would get the rest of the team so pumped up. He was one of the few players that were given the opportunity to play all the way around, which means that he was never subbed out. It is my pleasure to give this year's Bernie Ward Commitment Award to Senior Captain Christian Coleman.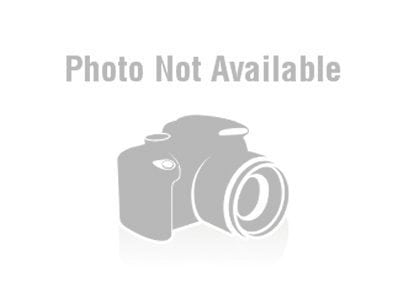 Most Valuable Award: Nick D'Amato
This year's most valuable award goes to a boy who used to play volleyball growing up but due to his rigorous soccer schedule and passion for baseball didn't try out for Volleyball until he was a junior. After consistent nagging by a certain coach to play, he decided to make a comeback. In the beginning, he was a bit rusty, but after we worked on his hands, footwork, and touch, he looked like he never missed a beat. He became our setter, our leader, and our captain. Some of his career highs included a 42 assist game in the league semi-finals that helped us upset league rival St. Anthony's. He has put together a fantastic career over the past two years, and his services will truly be missed next year. The 2018 Boys Varsity Volleyball Most Valuable Player is Senior, All-League, and Captain Nick D'Amato.