The Most Improved Player Award
This is awarded to the athlete who displayed the greatest amount of improvement and growth in their skills which contributed to the success of their team.
The Bernie Ward Commitment Award
This award is named after our beloved former faculty member, coach, and colleague Bernie Ward is for the athlete who has displayed the most passion and commitment towards bettering themselves and their teammates during the season.
The Most Valuable Player Award
This is awarded to the athlete whose contribution to the team contributed most towards that team's success during the season.
Girls Basketball
Megan Sprotte – Most Improved
Coming into the season, the coaching staff was excited to see what type of role Megan Sprotte was going to bring to this year's team. While our expectations were high for her, Megan exceeded each and every one of them. Improving on every facet of her game, Megan became a better shooter, rebounder, ball handler and defender each day at practice. The biggest contribution by Megan this year was her ability to lead by example. Megan became an extension of the coaching staff at practice, doing what was asked of her and helping her teammates understand concepts and plays. Megan is the epitome of the ideal teammate and will be truly missed next year. This year's Most Improved Player is senior captain, Megan Sprotte.
Anita Mikowski – Bernie Ward Commitment Award
Entering into her final season here at Kellenberg, the coaching staff knew from the very first day of practice that Anita Mikowski would be willing to do anything in order to help the team win; even if it meant giving up her role as a starter. Needing to change things up midway through the season, Anita willingly came off the bench to provide a much-needed spark that wound up turning the season around. This unselfish gesture came to epitomize Anita's commitment to not only working on her individual game but always putting the best interest of the team first. As a two-time All-League Player, Anita has left an incredible mark on the basketball program and will be truly missed. The coaching staff wishes Anita the very best of luck next year as she continues to be a two-sport student athlete at C.W. Post, running track and continuing her basketball career. This year's Bernie Ward Commitment Award is senior, Anita Mikowski.
Clare Calabro – Most Valuable Player
For the last three years on Varsity, Clare Calabro has been the unsung hero of the basketball program's success and her final season in a Kellenberg uniform was no different. Clare's value to the team is not only measured by her statistical contributions to the team but also by things that do not come up on any stat cheat. Clare played a vital role as the team's most versatile defender, always being put in the most important spots on the floor. In addition, Clare's ability to break an opponent's press, to make the extra pass to get her teammates involved and the willingness to put her body on the line and take a charge made it impossible to the coaching staff to take her off the court. As a three-time All-League Player, Clare will be remembered as a great player but more importantly a great teammate, who was loved and respected by her peers. This year's Most Valuable Player is senior captain, Clare Calabro.
Boys Basketball
Richie Whigham – Most Improved
This two-year varsity player was one of the best three-point shooters in the CHSAA league this year. Despite missing two games, this player connected on 50 three-point field goals and shot at a 36% percentage from beyond the arc. After hitting seven three-point field goals vs Freeport in the George Emma Classic he was named game MVP. His improved defense helped the team in the second half of the season to make a run in the playoffs. The Most Improved Player Award goes to Junior Richie Whigham.
Brendan Pettinato – Bernie Ward Commitment Award
Despite not making the varsity team last year, this player continued to be committed to the game by improving his basketball skills in all fascists of the game. As the lone senior on the team, this player's leadership was evident during practices and games. His quote in the Phoenix paper summed it all up when he said, "Being the only senior on the team is hard, but I do my best in helping these guys grow for the future by pushing them harder and harder each day in practice." The Bernie Ward Commitment Award goes to Brendan Pettinato.
Daniel Wilson – Most Valuable Player
This two-year starter and captain of this year's team brought a level of intensity and tenacity that set the tone for his teammates to follow. He was named All-Tournament at the Brother Arnold Tournament hosted by McClancy High School in Queens. He was second on the team in rebounds and assists but more importantly, lead the team on the defensive end with eighteen charges taken during the course of the season. This year's MVP award goes to Junior Daniel Wilson.
Girls Bowling
Casey Lizza – Most Improved
Casey has worked hard each year she has been a part of the bowling team and that hard work paid off this year as she worked her way into the starting lineup. Casey was a big part of our semifinal match and our championship match. She was focused and determined every step of the way. Her personal record of 151 during the championship match gave her the boost of confidence she needed to finish her senior year of bowling out strong. Casey, congratulations on a wonderful season, we will miss you next year but wish you the best of luck as you start the next chapter of your life!
Madison Callinan – Bernie Ward Commitment Award
Madison has been a part of our team for the past 4 years. She has had many ups and downs through the years but has always been enthusiastic and supportive of her teammates. She works hard every day and has improved tremendously since her freshman year. She is probably the happiest person I have ever coached and she always puts her teammates first. Her positivity is contagious and it has helped motivate her teammates. This was her best bowling season and we wish you the best of luck as you begin the next chapter of your life at St. Andrew's.
Daisha Howard – Most Valuable Player
Daisha has been the athlete on this team that has been the most consistent all year long. She has worked hard each day, adjusted to lane conditions to make her spares and made every roll count. She had the team high regular season average of 169.2 and had a playoff average of 190. Daisha also won the league award for high game of 265. She encourages and helps her teammates and is always so gracious and calm during every match she bowls in. I am looking forward to what the future has in store for you!
Boys Bowling
Joseph Tallini – Most Improved
This year's Most Improved Player is Joe Tallini. After a fluctuating sophomore year, Joe stepped into a consistent junior year with ease. At the end of last year, Joe was used occasionally in matches and finished with a 135 average. He would not let that continue this year, however, as he finished with a 165 average which was second highest on the team. The coaching staff is very excited for what senior year has in store for Joe and we hope that his years of experience help lead his teammates to victory.
Peter Manceri – Bernie Ward Commitment Award
This year's Bernie Ward Commitment Award winner is Peter Manceri. Peter joined the team this year with minimal bowling experience. He was never shy about his lack of experience and was also not shy to ask questions as to how to improve his game. Peter never missed a practice or match all year, and was always a pleasure to coach. Peter's quiet determination was something to admire as he continued to do what was expected of him with no questions asked. The coaching staff is looking forward to what next year has in store for Peter and to see how far he can go.
Thomas Consiglio – Most Valuable Player
This year's Most Valuable Player is Tom Consiglio. Tom has been a four-year starter for the bowling team and served as captain for his senior year. Tom has always put the needs of the team before his own and has never once waivered in taking control of a match by putting the team on his back. This year, Tom finished with a 195 average which not only earned him a spot in the League Individual Championships but also a spot in the top 20 bowlers in all of New York State. Tom's leadership and knowledge will be greatly missed next year, but the coaching staff is sure that his impression has been left on our program for years to come.
Cheerleading
Amy Kuppelmeyer – Most Improved
The transition from a Junior Varsity to a Varsity Cheerleader is a challenging shift for many girls. We asked a lot of our juniors that moved up this year. One junior that stood out and excelled was Amy Kuppelmeyer. Amy picked up Varsity level skills in no time. As a flyer, Amy was challenged with a lot of new and difficult skills. She mastered these skills, and she grew very comfortable doing them. Amy worked hard for these improvements, but she truly made them look easy. We are so happy that Amy has gained the confidence she needed to improve and shine throughout this season. We can't wait to see what the future holds for this talented cheerleader!
Lizzie Muratore – Bernie Ward Commitment Award
The Cheerleading Bernie Ward Commitment Award goes to a young lady that has been fully dedicated to the cheerleading program since she was in seventh grade. Through her years of cheerleading, Lizzie has been driven and enthusiastic about her improvement and growth as a flyer and an all-around cheerleader. As a junior, Lizzie was an alternate on the Varsity team. Lizzie made it her mission to compete as a senior. Her commitment to the sport was evident in her attendance at practices all year, her positive work ethic, and her devotion to making sure her skills were the best they could be. Lizzie was an asset to this competitive team, and we are happy to have this opportunity to acknowledge that it was only through her intense level and commitment that this was possible. We are so proud of the cheerleader Lizzie has become!
Juliana Roldan – Most Valuable
Cheerleading is different than most sports. We don't have numbers, statistics, or anything concrete to really determine who our most valuable team members are. This winter season, it was easy for us to choose who our Most Valuable Cheerleader was. Juliana Roldan has been an asset to her cheerleading team since she started as a freshman. She is a powerhouse backspot and one of our go-to stunters. We were very impressed with her improvement in her tumbling skills this year. Her ability as a cheerleader and her positive attitude made her an obvious team leader. We relied on her to motivate the team and to keep them having fun throughout the season. Juliana is a natural athlete and leader and we are sad to see her go!
Dance Team
Fiona McCabe – Most Improved Player Award
This year's Most Improved Award goes to a dancer who has continuously worked hard for her team. Joining the team this year, she was extremely valuable. She was constantly pushing herself at practice to become a better dancer. She has continued to improve her dance moves and adjusted her own dancing style to dance as one with her team members. Her attitude in and out of practice makes her an asset to this team. She is constantly looking for ways to progress her dance abilities by asking for help from her coaches, captains and team members. This year's Most Improved Dancer goes to senior, Fiona McCabe.
Sophia Montoni – Bernie Ward Commitment Award
This year's Bernie Ward Commitment Award goes to one of the most enthusiastic and passionate dancers on our team. She is the definition of a fully committed member of this team. Her technique and ability to pick up choreography has only improved throughout the entire four years that she has been on the dance team. As a senior and captain, she was truly committed to making our team better. At practice, she was always willing to help a fellow team member and never hesitated at improving her own skills. She has always been committed to developing her technique even further. When watching her dance, her passion for this sport shines through. She has been an asset to the program since day one and she will be sincerely missed next year. We are extremely proud to have had her as a member of the Kellenberg Memorial Dance Team and we are looking forward to her continued development in her dance career. This year's Bernie Ward Commitment award goes to senior and captain, Sophia Montoni.
Sophia Capsis – Most Valuable Player
From the beginning of her dance career at Kellenberg, this young lady has been one of the strongest dancers. As a senior and a captain, she has gone above and beyond our expectations. As a dancer, her technique is impeccable. She is always working hard on her craft to continue to grow and learn. One of her strongest assets is the ability to take constructive advice and become an even better dancer. She is always there to review choreography with other members of the team and help them if necessary. She pushes herself and her teammates and has always supported her peers. Her personality throughout the season and passion for the team has made her a pleasure to coach. As a senior, her absence next year will have a strong impact, but we know she will continue to impress us in her dance career. We cannot wait to see all that you will accomplish. Your teammates and coaches wish you the best of luck. This year's Most Valuable Dancer goes to senior and captain, Sophia Capsis.
Diving
Michaela Hall – Most Improved
This year's most improved diver stands out to me as one who has put so much time, effort, and strength into her sport. Freshman Michaela Hall who is new to diving showed promising potential at tryouts in October and my goal was to get her in one meet throughout the entire season. Michaela not only achieved that goal but far surpassed it as she dove in six dual meets and competed at Championships at the end of the season where she placed eleventh. Her determination and can-do attitude is proof that she has much success in diving and a very bright future is in store for this talented athlete.
Meaghan Brostowin – Bernie Ward Commitment Award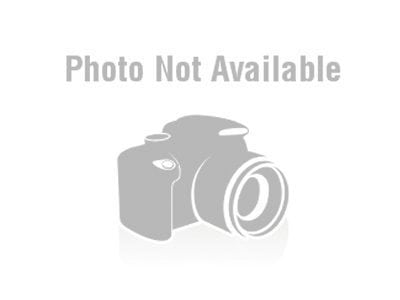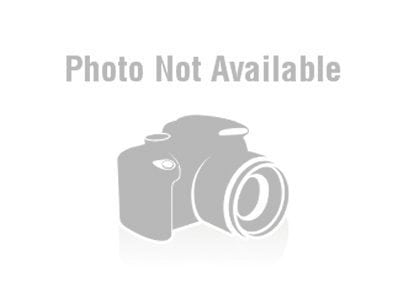 Our most committed award goes to Captain Meaghan Brostowin. Meaghan has been on the team for all four years. She is a beautiful diver and her poise and grace are shown in the scores that she receives from the judges. As a captain, Meaghan was always warming up the team and stretching them before practice which demonstrates her dedication and her perfect attendance shows her commitment to her sport. She was always willing to put out a hand to help her fellow team members and offer encouragement. Meaghan will continue diving in college and I am so proud to have been her coach for these four years. Congratulations Meaghan and best of luck!
Olivia McNicholas – Most Valuable Player
The Kellenberg Varsity Dive Team is lucky to have seven valuable members of the team; however, one lady has had an incredible season. Her commitment to the sport outshines the rest with her practicing seven days a week to try, perfect, and challenge herself to new dives. Sophomore Olivia McNicholas challenges herself at each practice and is also willing to help her fellow divers. Qualifying in states this year was Olivia's goal in October and she never looked back as the season progressed. The qualifying score for States is 450 points and Olivia dove an amazing 469.10 points While she is only a sophomore, the future looks bright for Olivia and I am very proud of her!
Boys Swimming
Jordan Fingall – Most Improved
Freshman Jordan Fingall instantly gained the respect of his fellow athletes and the entire coaching staff. During tryouts, he struggled to complete 1 lap of freestyle, but this did not stop him from getting back on the block to try to complete the full lap, each time it was his turn. At the first dual meet of the season, Jordan completed his first nonstop 50 freestyle, 2 laps of the pool, in 36 seconds, cutting his time by more than 1 minute. At the end of the season, Jordan completed his first nonstop 100 freestyle, 4 laps of the pool, in 1 minute and 35 seconds. Jordan has great potential and exceptional drive; he is a true inspiration to his fellow teammates, proving hard work does pay off.
Andrew Nazareno – Bernie Ward Commitment Award
Junior Andrew Nazareno joined the team as a freshman. He has been one of our fastest swimmers and one of our hardest workers since day 1. His commitment to the sport and to the team is undeniable. He was the first one in the water at almost every practice, despite having just come from his 2-hour club team practice. For the last three years, he swam the two most dreaded events at almost every single meet, the 200yd individual medley, and the 100yd butterfly, and not once did he ever complain! When asked what he wanted to swim at a meet, his response was always, "whatever you need me to swim Coach". Andrew is the epitome of a true team player.
Dylan Farrell – Most Valuable Player
Senior captain Dylan Farrell has had an extraordinary transformation over the last four years. He joined the team as a freshman, a novice swimmer with a 100yd freestyle time nearing 2 minutes. His perseverance gave him the drive, to work diligently, to improve his stroke and reduce his time dramatically. Dylan became one of our elite swimmers, with a 100yd freestyle time of 51.97 seconds. He became our "go to" swimmer in many close meets. His exponential growth, as a person and as a swimmer, has been remarkable. Dylan's constant ability to encourage his fellow teammates, to excel in every aspect of their lives, is one of the many reasons that led us to select him, as the most valuable player.
Girls Winter Track
Mary Casey – Most Improved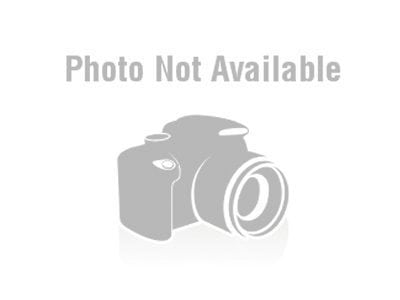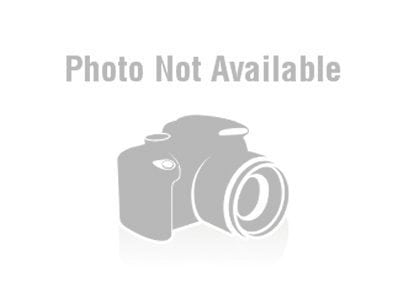 This young lady has been a four-year athlete. In her freshman year, she was hovering around twelve seconds in the 55-meter high hurdle race. Year by year she would chip that away. Success did not come handed easily, yet she persisted, and this season ran a 9.90 on her last race, the CHSAA Intersectional Championships. We are honored tonight to award the M.I.P. award to the dignified, humble, and hard-working senior Mary Casey.
Gabby Buissereth – Bernie Ward Commitment Award
Another senior who has been a four-year competitor, along with a positive role model to our team. Her seasons are Fall and Winter, yet she works all year on her speed, endurance, and agility. Every year has been an improved one for her. Her hard work for this team Captain resulted in her running the fifth fastest 300 meter ever by a Kellenberg female athlete, and she qualified to represent our school and the CHSAA in both that event and the 4×400 relay. We are honored tonight to award the Bernie Ward Commitment Award to senior Gabby Buissereth.
Maureen Lewin – Most Valuable Player
There are two places the best mid-distance runners around do not want to be at the end of a track season- in a race with Maureen Lewin, and in the final straight, running close to her. For the second year in a row, Lewin has run to the distinction of being the "most improved mid-distance runner in New York State." This season again she went from running a good league time in December to running the 7th fastest 800 meter in the USA in mid- February. A double Gold Medalist in the Catholic State Championship Meet, we are honored tonight to award Maureen Lewin the MVP award.
Boys Winter Track
Patrick Beglane – Most Improved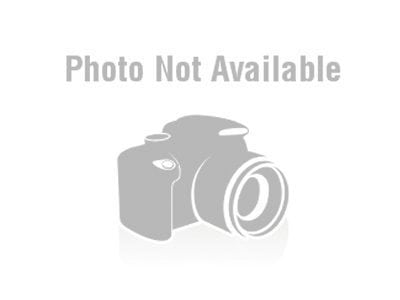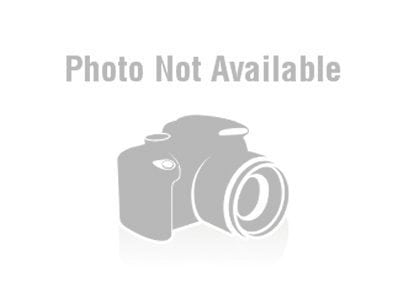 When the deck seems stacked against you, you can either, fold and list the excuses why it didn't work out, or you can continue to set goals and work harder to achieve those goals. Patrick Beglane fought for every inch when it came to this season. He was not ranked in the top of the 4X800 relay runners, but with some missed opportunities by others, and gradual improvement by Patrick, he found himself as a member of the 4X800 meter relay team that qualified for huge meets and earned points at the Catholic State Championships.
Dominick DeMasi – Bernie Ward Commitment Award
The throwing events are often read about in the results days later, but often times get missed during the weekly workouts, or weekend meets. Not to mention, the weather does limit throwers to safely throw in the circle, and are therefore relegated to the weight room more than half the week. When athletes wanted to give up, Dom kept them focused on the message. He also put aside personal success to spend a few extra minutes more with a young freshman or sophomore thrower, which as a coaching staff is more valuable, then the results posted during the season.
Erik Brown – Most Valuable Player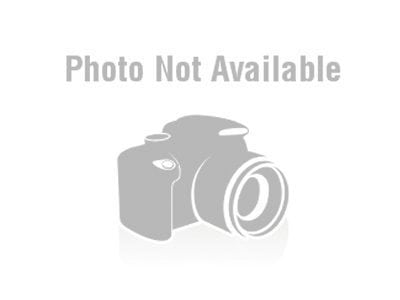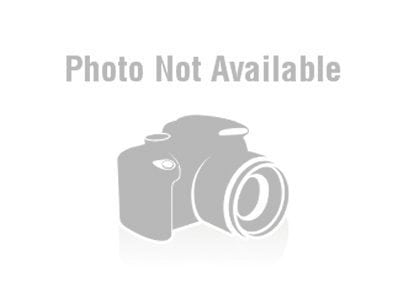 Erik could have been the product of the sophomore jinx, but he qualified for the New York State Championships last year. So he must have then suffered the trials and tribulations of junior year and first full year on varsity right? Wrong! Erik Brown continued to score point after point, run some of the strongest legs on relays, and qualified for the New York State Federation Championships for the second straight year. Erik is valuable not just because of his times and places, but for his example of grit and determination to be the best at everything he competes in.
Wrestling
Andrew Cascio – Most Improved
Andrew Cascio had his season last year and his quest for a CHSAA Championship cut short due to injury. It took Andrew the first month of the season to shake off the rust as he was doing well but still not wrestling to his potential. Finally, in January he hit his stride saving the Firebirds in a league dual meet with a key pin and then carried his momentum into the postseason. At the league tournament, Andrew avenged an earlier season loss with a convincing win in the semifinals and then rolled to a league title. The next week at the NY CHSAA Championships Andrew cruised into the finals with 3 wins in a row before seeing his run come to an end with a 2nd place finish. Next year Andrew will look to complete his championship run as a senior.
Rob Egan – Bernie Ward Commitment Award
Senior Rob Egan has been a part of the Firebird Wrestling Family since he was in 6th Grade. Like many wrestlers Rob did not experience success right off the bat, it would only come after years of tireless work and extra practice. Wrestling is a grueling sport and even more so when success does not come right away. Unable to crack the starting lineup early on Rob was not sure if he wanted to keep on wrestling. Determined to attain his original goals Rob took to extra work with the coaching staff, in the weight room, and wrestling outside of Kellenberg. This year Rob was our starting 160 pounder the entire season finishing with over 20 wins and earning all CHSAA honors.
Sean Coakley – Most Valuable Player
Sean Coakley finishes his career as one of the most successful Firebird wrestlers in history. As a rare four-year starter Sean amassed 108 wins placing 5th all-time in school history. He was also a league finalist all 4 years of his career and placed every year at the NY CHSAA Championships making him an Ironman Award recipient. Even with all of these accomplishments on the mat, it is what Sean has done off the mat which makes him the most valuable. Sean has been a two-year captain and role model to the other wrestlers on the team. Even as things always did not go his way his work ethic and the class in which Sean always carried himself will lead him to be successful in any walk of life he chooses to go forward with in the future.