Junior Varsity Cheerleading
Most Improved
Daniella King

Daniella King has grown as a flyer throughout her Kellenberg cheerleading career. This season her confidence in her own skills has grown, and she has willingly tried, and mastered new skills throughout the season. The speed at which she perfects her abilities allows her to move on and try new elite skills faster than we expect it. She never stops trying new things, and continues to surprise us as coaches, her own stunt group and herself each and every day.
Bernie Ward Commitment Award
Dominique Basso
This season's Bernie Ward Commitment award winner is Dominique Basso. Her commitment to this team leads her to work on not only improving herself, but to spend countless hours helping others improve their skills. Whenever we need something done, we know she's the one to go to. Her positive attitude infiltrates the entire team throughout a practice. She always encourages teammates around her, helping the entire team improve as a whole. Dominique is this year's Bernie Ward Commitment award winner, because she truly understands the concept of a team, and doing what it takes to make her and the team, the best it could be.
Most Valuable Player
Aideen Crowley
This year's most valuable cheerleader impresses us day after day, fearlessly trying new skills. Her cheerful attitude at practice makes her talent that much more notable. Always standing out in a good way, she sets the bar high for all of those around her. No matter what we are working on, she is trying to perfect it, and then try something bigger and better. Her natural talents, along with her desire to succeed make Aideen Crowley this season's MVP.
---
Freshman Cheerleading
Most Improved
Lola Lechleider

Lola Lechleider has grown tremendously since the first day of her cheerleading career. Three months later she has proven to be one of the strongest bases on the team by mastering any skill asked of her and doing so confidently and with a smile. She has pushed herself throughout the season to perfect her jumps and motions. Lola's work ethic and drive have helped her become an extraordinarily talented cheerleader and we are so excited to see her develop even further as a Kellenberg Cheerleader.
Bernie Ward Commitment Award
Charlotte D'Alessandro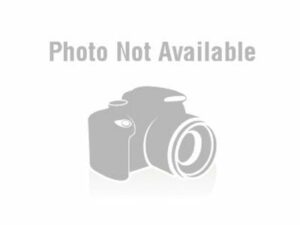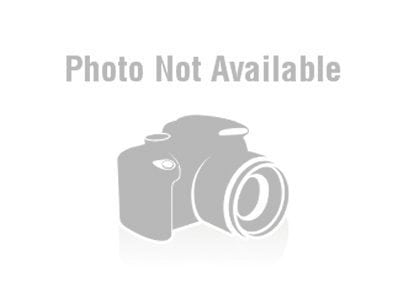 Charlotte D'Alessandro has shown 100% dedication to the sport of cheerleading since she first put on a Kellenberg cheerleading uniform. Her positive attitude and drive for perfection have demonstrated what being a member of this team means to her. There are no limits to the hard work and drive Charlotte puts into each practice. The coaches can rely on her to fill any position and do so happily. Her commitment towards her teammates, coaches, and the sport shows each and every practice and we are so lucky to have her as a member of this team.
Most Valuable Player
Nicole Mathison

Nicole Mathison truly represents what it means to be a Kellenberg cheerleader. Throughout the season the coaches could always count on her to have a positive attitude and an open mind to anything put her way. As one of the strongest bases on the team she never once complained that something was too difficult or scary for her. She has excelled in her jumps and tumbling throughout the season and never settled for anything less than perfect. She demonstrates exceptional leadership values and truly has a bright future within the cheerleading program.
---
Boys Freshman Cross Country
Most Improved
Christopher Gazis

Christopher Gazis constantly worked hard to improve his times. Due to his hard work, Christopher improved dramatically this season dropping over 2 minutes off his best time. He went from starting off the season on the Freshman B team to running fast enough to be a member of the A team. The Most Improved Runner Award goes to Christopher Gazis.
Bernie Ward Commitment Award
Cameron Mooney

Cameron Mooney was consistently our 2nd scorer for the team throughout the season. Cameron ran a great 2nd league for our relay team at the NYC Cross Country Relay Carnival to help us secure team medals. He showed good leadership. He led by example. He made sure that everyone was staying on task. The Bernie Ward Commitment Award goes to Cameron Mooney.
Most Valuable Player
Aidan Potter

Aidan Potter was our top runner in every race this season. Aidan had a top 10 finish at the Regis Invitational. He ran a great leadoff leg to help lead the team to medals at the NYC Cross Country Relay Carnival. This year's Freshman Cross Country MVP goes to Aidan Potter.
---
Girls Freshman Cross Country
Most Improved
Nicole Aponte

Shakespeare once famously said, "Bid me run, and I will strive with things impossible." This young lady started the season by running the 1.5 Sunken Meadow course over 12 minutes and barely making the top seven of her team. She finished her season in a most strong fashion by running that same course in ten minutes and twenty-six seconds and being the critical #2 scorer for us at the NSCHSGAA Freshman championships. We are honored this morning to bestow Nicole Aponte with the Cross Country Most Improved award.
Bernie Ward Commitment Award
Sarah Killian

A quiet young woman, who keeps on plugging, never drawing attention towards herself, this young lady also enjoyed improvement in leaps and bounds. Famed University of Oregon coach Bill Dellinger once said, "Good things come slowly-especially in distance running." This young lady must have known this, as her patient persistence built her to a competitive runner. She was our consistent #3 performer, and we are honored to award Sarah Killian the freshman cross country Bernie Ward Commitment Award.
Most Valuable Player
Catherine Cooke

This young woman was our consistent top performer from late September until the November freshman Intersectionals. She had three outright dual meet wins at Sunken Meadow Park and a sixth place finish at the NSCHSGAA Championship meet. We are honored this morning to bestow the freshman girls cross country award to Catherine Cooke.
---
Junior Varsity "A" Football
Most Improved
Kristopher LaFroscia
On a team in which there is a lot of individual talent, it is tough to find a "most improved" player. However, Kris was one specific player that went from being good as a freshman, to being great at the end of his sophomore year. Kris started on the defensive line last year on JV-B and started the year in a 4-man rotation on our defensive line. As the season went on, we found ourselves trying to plug Kris into different positions on both offense and defense – a testament to his relentless work ethic. Kris is now a starter on defense, and our best Guard on offense, a position that he only started to master this year.
Bernie Ward Commitment Award
Daniel Wilson
Dan Wilson is the prime example of "putting the team first". Dan entered the season as a starting wide receiver and a starting defensive end. However, because of a void that needed to be filled, we asked Dan to play Center on offense, not something a receiver would want to do. Without any hesitation, Dan agreed to our request and has started every game since. Dan's willingness to change positions is not the only reason he is receiving this award. Dan is consistently found in the weight room after practice at voluntary lifts, and is always trying to make his teammates better around him. Nothing seems to be more important to him than the team's success.
Most Valuable Player
Matthew Sluka
As the quarterback, punter, kicker and captain of our team, there was a lot of responsibility placed into Matt's hands this year. We not only expected him to master the offense as the returning quarterback, but to lead his teammates who still needed to learn. We as coaches could not be more proud of how he handled all of this. Matt led the team in rushing touchdowns with 18 and threw for 8 more, while also having the ability to "make something out of nothing" on countless occasions throughout the season, making him the most dangerous player on the field at all times. Matthew is Kellenberg JV Football's first 2x MVP, a deserved distinction for an exceptional young man.
---
Junior Varsity "B" Football
Most Improved
Brian Kelleher

Brian Kelleher has the commitment and work ethic to be a very talented athlete. Brian was our starting center by the end of the year and did a great job for the team. Brian often stayed after practice to lift and work on improving his skills. Brian wants to excel and we look forward to witnessing Brian's progression over the next 3 seasons. Brian Kelleher is this year's JV Bernie Ward Commitment Award winner
Bernie Ward Commitment Award
Dan Settino

There is a tremendous amount of talent on this team. There's speed, strength, and toughness. Dan Settino was all of those things. He has tremendous potential. More importantly, Dan represents all the values taught at Kellenberg Memorial. He has been a pleasure to work with and a real class act. Dan Settino is this year's JV B Bernie Ward Commitment Award winner.
Most Valuable Player
Bo Jules

Bo Jules was one of the best backs in the league. Bo has incredible agility and is a very tough running back. If Bo continues to mature and progress he will have a very bright future as a football player. This year's MVP is Bo Jules.
---
Boys Junior Varsity "A" Soccer
Most Improved
Rocco Loscalzo
When we started the season we weren't sure where Rocco would fit in on the field. Rocco fought hard every day at practice and performed at high levels during our most difficult games. As the season progressed Rocco became a central figure of our defense and created instant offense with his long throw-ins. Rocco was a consummate teammate and will be missed next year.
Bernie Ward Commitment Award
John Carroll

John Carroll is the ultimate team player. He was a returning forward from last year's JV "A" team and we had high hopes for him this year at this position. But, when injuries and illness affected the team we had some holes to fill. John, without any complaining, took over our outside midfield position and performed beautifully. He plays every second of the game with great intensity and is a fantastic role model for the way sports are supposed to be played. His leadership will be missed as he moves up to Varsity next fall.
Most Valuable Player
Shane Salmon

Shane Salmon, a 2-year starter, has been the heart and soul of this team this season. Besides having an excellent understanding of the game and superb skills, his growth as a leader has made him our most valuable player. He was our eyes on the field and kept everyone at ease under the most pressure-filled parts of the game.
---
Boys JV "B" Soccer
Bernie Ward Commitment Award
Matthew Byrne
The most committed award is always a tough award to assign to just one player. Many individuals on the team contribute every day at practice with great energy no matter how much playing time they receive. One player was the clear frontrunner. He came into tryouts in amazing shape and gave the team a blueprint of what "heart" means as an athlete. He was a leader on the field, never complained about how tired he was and always gave us an advantage with his hustle. To have this player for two years in a row was a true blessings and I feel very lucky to be a part of his athletic career. Perhaps his greatest example of his commitment to his team was in our semi-final game against St. Anthony's he volunteered to play goalie after we suffered some injuries to our starting goalie and turned in one of the most inspiring performances of the year. This year it is a pleasure to give out the Bernie Ward commitment award to Sophomore Captain Matthew Byrne.
Most Improved
Tommy Schiller

This year's most improved award was a difficult award to give out to just one player because our ENTIRE team improved tremendously. However, this individual was not a starter in the beginning of the year and the coaching staff had a tough time finding a spot for him on the pitch even though he had a tremendous tryout. However, by the second half of the season he became our starting outside midfielder and leading scorer. His fearless play, quiet personality, and team first attitude helped inspire his team to give it their all in hopes of coming out on top. Perhaps his greatest performance was his four-goal effort late in the season against league rival Saint Dominic's. It is with great honor that this year's Most Improved Award to freshman Tommy Schiller.
Most Valuable Player
Sean DeLuca

This year's Most Valuable Player Award is an award that the coaching staff had a few options on who to give it to. We had individuals who score a multitude of goals and who are offensive juggernauts and give MVP-like performance on the field. However, one player, who from day one of tryouts back in August continued to standout. Often times due to his position he doesn't get recognized for his achievements because he doesn't score a lot of goals. However, having him as the anchor of a stingy defense, that doesn't get enough credit allowed us to stay in games and gave us an opportunity to succeed all year long. His knowledge of the game, and willingness to never take a play- off showed that he was a remarkable talent on the field. He was our "work horse" every game and the coaching staff only wishes him the best in the future. Perhaps his best game was the semi- final match against St. Anthony's where he gave us the led on a 35 yard free kick and then had the responsibility of guarding the league's top striker limiting him to just three shots. This year's MVP award goes to freshman captain Sean DeLuca.
---
Girls Junior Varsity "A" Soccer
Most Improved
Kate Buttiglione

The Most Improved Player Award goes to Kate Buttiglione. Kate started the season off as a forward but rose to the occasion when the opportunity to show off her goal-keeping skills presented itself. By the end of the season, she was the starting keeper and played an amazing game in the championship match. Kate never gave up all season long and her tenacity exemplified that hard work pays off.
Bernie Ward Commitment Award
Sofia Rinaldi
Sofia Rinaldi is the recipient of the Bernie Ward Commitment Award. Through the highs and lows of the season, Sofia always showed a high-level commitment to this team through her leadership skills as a co-captain both on and off the field. Individually she showed her dedication to the team by pushing herself to be the best player she could be in order to help the team. Sofia was a pleasure to coach and a role model for her younger teammates.
Most Valuable Player
Paulina Valentine

The Most Valuable Player Award for the JVA girls soccer team goes to Paulina Valentine. Paulina was a game changer and had the ability to play any position on the field. As a co-captain she led by example and always gave 110% in both practices and games. She was a force to be reckoned with as an offensive threat to all our opponents. She led the team with 9 goals for the season.
---
Girls Junior Varsity "B" Soccer
Most Improved
Alessia Pecorella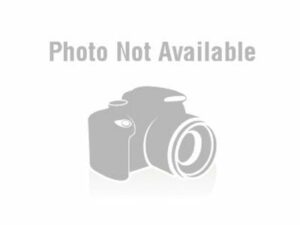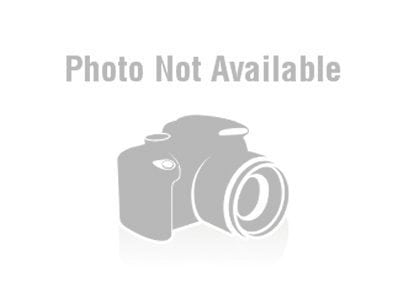 This year's Most Improved Player is Alessia Pecorella. Over the course of the season, Alesia proved herself every single day. She became a player that I could depend on and know she would do a great job on the field. Alessia worked her way into the starting defensive line. The coaches could always count on her to win a fifty-fifty ball and knew she was always playing her hardest. Alessia was also very dedicated to this team. She would always go the extra mile to improve her skills or help her teammates through a drill. It was so amazing to watch her improve so much over the season. The coaches are honored to give Alessia this year's Most Improved Player Award.
Bernie Ward Commitment Award
Adanya Jeudy

This year's Bernie Ward Commitment Award winner is Adanya Jeudy. Adanya has shown her dedication to this team since day one. She was always willing to help bring the equipment to and from the field, and made sure everyone on the team was happy. The moment when Adanya's dedication truly shined was right before an important game. In the huddle, she asked if she could read a prayer that she had written for the team. The prayer was about using the gifts God has given to them to work together to win the game. She read this prayer before every game after that. Adanya showed her commitment to the team through this prayer and constantly working to improve her skills. We are proud to award Adanya with the Bernie Ward Commitment Award.
Most Valuable Player
Claire O'Regan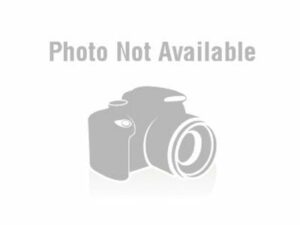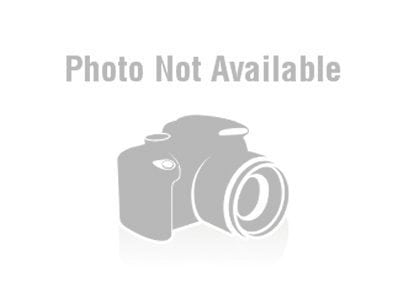 The Most Valuable Player on this year's JVB soccer team is Claire O'Regan. Claire was the unsung hero of this team. She is a quiet person, but on the field she made a huge impact. She was also one of the fastest girls on the roster. The coaches could always rely on her to give her best effort in every game. In the beginning of the season, we asked Claire to try playing outside midfield. It was a spot she was not used to playing, but without hesitation, she tried it. The fact that Claire was usually a forward, but played the whole season in outside midfield shows that she was extremely versatile. Claire is the most valuable player, because we knew that she could play any position, and give her best effort no matter what. We are honored to name Claire O'Regan as our most valuable player.
---
Girls Junior Varsity Volleyball
Most Improved
Mackenzie Good

Most Improved goes to Mackenzie Good. Mackenzie came in as a back row player without much playing time. As the season went on, Mackenzie found herself more and more court action as she dedicated herself to rep after rep. Although, not a captain in a formal role, Good emerged as a leader, asking for extra help and rallying the team at some critical moments. Mackenzie found herself a starting position, earned through her tremendous work ethic. Mackenzie helped forge a solid serve receive pattern and became a staple for our defense. The coaches are incredibly proud!
Bernie Ward Commitment Award
Gabby Faya

The Commitment award goes to an athlete who truly embodies the Kellenberg philosophy. This young woman sets a very high standard of work ethic and drive. A natural athlete, she pushed herself every practice- pushing through some difficult moments, she always found a way to rally and be a leader. This young woman has an exceptional attitude and her enthusiasm is contagious. What is especially unique about this athlete is her kindness and her faith. While a gifted athlete, she maintains a perspective of what is most important in life. It is with great pride and joy the commitment award goes to Gabby Faya.
Most Valuable Player
Colleen Moulder

The MVP award goes to a young woman who is the picture of calm in the storm. This athlete is truly a "go-to" type of player. When the team is under pressure and we need to score, this young lady is the one the whole team trusts to have the ball. She is steady, and talented. She is strong and reliable. She is a force at the net and can also provide us passing and defense. She is knowledgeable about the sport and that gives her a tremendous edge. It is without question we are a better team and program with her on the court. In addition to her talent, she is a consummate leader. It is with great enthusiasm we award the MVP to sophomore, Colleen Moulder.
---
---
The Bernie Ward Commitment Award which is named after our beloved former faculty member, coach and colleague Bernie Ward is for the athlete who has displayed the most passion and commitment towards bettering themselves and their teammates during the season.
---
---
The Most Improved Player Award is for the athlete who displayed the greatest amount of improvement and growth in their skills which contributed to the success of their team.
---
---
The Most Valuable Player Award is for the athlete whose contribution to the team contributed most towards that team's success during the season.