The Bernie Ward Commitment Award
This award is named after our beloved former faculty member, coach and colleague Bernie Ward is for the athlete who has displayed the most passion and commitment towards bettering themselves and their teammates during the season.
The Most Improved Player Award
This is awarded to the athlete who displayed the greatest amount of improvement and growth in their skills which contributed to the success of their team.
The Most Valuable Player Award
This is awarded to the athlete whose contribution to the team contributed most towards that team's success during the season.
---
Boys Junior Varsity Basketball
Terrence Murray
Most Valuable Player

The Most Valuable Player is given to a player who exemplifies an understanding and proficiency in the game of basketball. In most instances, it is because of this player that the team finds success. That player for the JV boy's basketball team was Terrence Murray. When Terrence was in, the whole atmosphere of the game changed. Both the offensive and defensive sides of the basketball would run through him. He had the ability to take the game over whenever he wanted. There were many times during the season where he would show flashes of brilliance and many instances where he was the best player out on the court. Therefore, this year's Most Valuable Player is Terrence Murray.

Fernand Gay
Most Improved
Last year, Fernand Gay was a very raw basketball player. He had a ton of potential, but only saw sparing minutes on the freshmen level. This year, however, with determination and hard work he transformed himself into an absolute game changer. As a defensive powerhouse in the middle, he would block shots, grab rebounds and change the way in which teams played on offense with just his very presence on the court. He improved so significantly, that he made it hard for me to take him out of the game. In a very short period of time he went from being just "part" of the team to being the focal point of the team. Therefore this year's Most Improved Player goes to Fernand Gay.

Aiden Fitzgerald
Bernie Ward Commitment Award
The word "committed" does not begin to describe the dedication Aiden Fitzgerald had to our team this year. Aiden is the type of player that any coach hopes for.   He is the only player who was at every practice and every game this season. Even more impressive was the fact that he lives so far away, so getting to school for some practices and games could have proved difficult. No one would have faulted him if he complained or had not shown up, but that is not his personality. He was there every day, ready to work and give his all. That is the true definition of commitment. Due to his dedication to the team, this year's Bernie Ward Commitment Award goes to Aiden Fitzgerald.
---
Boys Freshman Basketball
Daniel Wilson
Most Valuable Player
Daniel from the first game this season to the last started and played almost every minute of every game.  As the team was moving players around trying to find its identity, Daniel was the only consistent player to start for us.  His athleticism and strength in the forward position could not be matched by any of his opponents this season.  He had only one speed when it came to his approach towards practice and games.  It would be this attitude for the game that would be emulated amongst his teammates as we would win most of our games this season.

Sean Boll
Most Improved
Sean began the season as a guard coming off the bench.  After some early season losses, the coaching staff decided to give Sean the opportunity to start as our point guard and we were so glad that we did.  Though quiet in nature, Sean possessed the poise and intelligence necessary to facilitate the team's offense.  As he improved in his position, the team improved offensively averaging by the end of the season fifty-two points a game.

Joseph Braskey
Bernie Ward Commitment Award
Joe's journey this season was a challenging one.  However, as one of Coach Matt Grahn's "Top ten signs you're a great teammate," Joe was willing to play any role that helped the team.  Joe starting the season as a starting guard and was benched after the fifth game into the season.  As the season went on, Joe never stopped working hard during practice and motivated his teammates during games from the bench.  Eventually his commitment to the team could not be overlooked by the coaches and he was asked to finish the season playing the forward position.  Joe thrived in his new role and helped the team reach the playoffs.
---
Girls Junior Varsity Basketball
Megan Sprotte
Most Valuable Player

Three words to describe this year's most valuable player are: determined, leader, and energetic. Megan Sprotte showed these three qualities each and every day. She always came to practice ready and prepared for the day to come as well as constantly asking questions in order to help her strive for greatness. Defensively, Megan became the integral part of our press and in crunch time situations, she was our primary shooter and rebounder. Megan's main goal was not only to better herself, but most importantly, to better her teammates. She always looked out for the good of the team and making us better. This is what made Megan a great captain, friend, and a wonderful player to coach.

Alyssa Pugh
Most Improved

Alyssa Pugh is the recipient for this season's most improved player. Early in the season, when one of our key players got hurt, Alyssa "stepped up to the plate" and made tremendous strides to become an important player in our starting five. She was always a good person to look up to for great defensive skills and her coachable quality allowed her to develop her shooting, dribbling, and ability to visualize the court. Alyssa did everything and more than was asked of her. Her positive attitude truly helped her become better but also, was infectious to her teammates. Alyssa has done a great job so far and I cannot wait to see what she accomplishes in the future.

Maggie Ledwith
Bernie Ward Commitment Award

This year's most committed award goes to Maggie Ledwith. Maggie's devotion to this sport is undeniable- her love for basketball and her teammates is what pushes her to work hard and be exceptional everyday. She showed her commitment from day one by never leaving a teammate behind and she always had a smile on her face no matter what. Her passion drove this team to their utmost potential and her leadership on and off the court was unparalleled. These are what made her a great captain and leader. I am blessed to have been able to coach a player like her. Maggie was truly the heart and soul of this team.
---
Junior Varsity Cheerleading
Daniella Salant
Most Valuable Player
Excelling in all aspects of cheerleading is not simple task, but Daniella Salant makes it look easy.  Her strong stunting, jumping, and tumbling skills, make her a go-to person throughout an entire cheerleading routine.  She played an integral part throughout this year's entire competition season, without a single doubt from either coach. As she only continues to improve, we are excited to see what the future holds for this talented athlete.

Haley Gustavson
Most Improved

This year's most improved cheerleader goes to an athlete who has gotten over her fears of attempting new skills we knew she could handle. Haley Gustavson has always inherently been a key member of the team, but has never settled with her natural abilities.  She pushed herself and over a short period of time greatly improved her tumbling skills to make her that much more of a presence on the mat.  As a captain she has helped the team develop as a whole, and has served as a great role model in never giving up.

Mary Claire Troy
Bernie Ward Commitment Award

This young lady is always looking to learn more about each and every aspect of cheerleading.  Her commitment to the sport has led her to spend not only practice time, but time at home finding ways to learn new skills, and perfect the ones she already has.  Her fearless approach to flying has led her to excel in the air.  Her commitment towards excellence in cheerleading has never faltered.  This year's recipient of the Bernie Ward Commitment award is Mary Claire Troy
---
Freshman Cheerleading
Brooke Hunstein
Most Valuable Player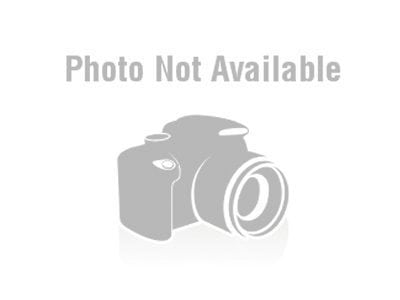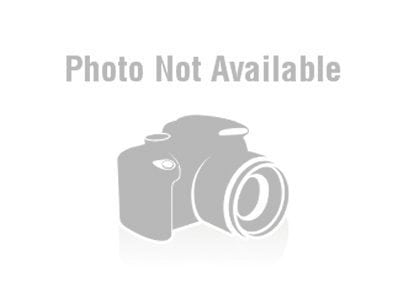 Brooke Hunstein has demonstrated what it means to be valuable to a team. As one of the strongest bases on the team she never once complained that something was too difficult or scary for her.  Throughout the season the coaches could always count on her to have a positive attitude and an open mind to anything put her way. She has excelled in her jumps and tumbling throughout the season and never settled for anything less than perfect. She demonstrates exceptional leadership values and truly has a bright future within the cheerleading program. This season's Most Valuable Player award goes to Brooke Hunstein.

Daniella King
Most Improved
Daniella has grown tremendously since the first day of her cheerleading career. As a new member of the winter team, she was asked to fill a flying position and try stunts unknown to her. Throughout the season she always trusted the coaches to make the best decisions for her. Three months later she has proven to be one of the most reliable flyers by mastering any skill and doing so confidently and with a smile. Daniella's work ethic and drive have helped her become an extraordinarily talented cheerleader with an unstoppable drive. We are so excited to see her develop even further as a Kellenberg Cheerleader and for the future she has in the program.

Dominique Basso
Bernie Ward Commitment Award
This cheerleader was a new member to the winter squad. From the very first day of tryouts she had a drive to be a Kellenberg Cheerleader. Her day-to-day positive attitude and determination for perfection have demonstrated what being a member of this team means to her. For Dominique there are no limits to hard work. Her commitment towards her teammates, coaches and the sport showed every practice. She never once let her teammates down and was always the first person to take on any responsibility asked of her. Dominique clearly embodies what it means to be a Kellenberg Cheerleader and what a committed player means to a team.
---
Junior Varsity Dance
Cassandra McMillan
Most Valuable Player

From the start of our season, we knew this young lady would be one of our strongest dancers.  She has competed on all three competition teams and has demonstrated mastery of technique in all areas of dance.  Her technique was always impressive and as the season progressed it continued to mature.  She has also developed excellent leadership skills and was always willing to assist her coaches with trying new moves for each dance.  She showed extreme commitment at all practices and was always willing to help another teammate.  Her personality made her a pleasure to have on the team and we are excited to see what next year brings.  This year's Most Valuable award goes to freshman, Cassandra McMillan.

Samantha Morello
Most Improved Player Award

This year's Most Improved award goes to a dancer who continually developed her technique and performance skills throughout the season.  She was a valuable asset to the team as she was chosen to compete on all competition teams.  As the season progressed, she perfected her moves and adjusted her own dancing style to dance as one with her team members. She had to change spots last minute and adjusted to her new role like a professional.  We have seen her become a developed and gifted dancer. With her hard working ethic and practice, she will excel on the dance team in years to come.  This year's Most Improved award goes to freshman, Samantha Morello.

Christine Corio
The Bernie Ward Commitment Award

This year's Most Committed award goes to a dancer who was an integral and influential part of the team.  She was committed to making our team better throughout the season.  This young lady has taken on all of these attributes.  Her commitment to the team was most apparent not only on the dance floor but in the practice room as well.  She was always willing and ready to try new dances and worked hard to perfect her skills.  When her coaches or teammates needed her she was always there without a complaint.  We are proud to have her as a member of the JV dance team and look forward to her further development in the Kellenberg dance program.  This year's Bernie Ward Commitment award goes to sophomore, Christine Corio.
---
Boys Freshman Winter Track
Josh Michel
Most Valuable Player

Josh was our wire to wire most valuable athlete this season.  Josh was on the winning relay from day one and ran was a freshman league and intersectional champion at the 1000 meter run and anchored the winning 4X400 meter relay to an intersectional title as well. Josh was voted most outstanding freshman in the CHSAA at the intersectional championship meet.  Josh is a rare talent that only a handful of coaches can say they have come across and we look forward to his growth in the years to come.

Frank Gentilella
Most Improved
Frank came into the season with great desire to run any event we threw at him.  Frank has the build to be a great 55-meter runner, but his drive and determination led him into uncharted waters, the 300, and 400-meter dashes.   It proved to bring great success and Frank finished as not only an NSCHSAA all-leaguer performer, but an important member of the best freshman 4X400 meter relay in the CHSAA.
Erik Brown
Bernie Ward Commitment Award

Since his days in the Latin School, Erik has always been a fine example of commitment.  Erik would run not the longer distances in cross country, but had natural speed that puts him in a category as one of the fastest sprinters on our team, freshman or varsity.  More important than that, Erik comes to practice every day and competes in multiple events at every meet with a can do attitude.  His example as a fine role model for the team is infectious and Erik will make a great leader for years to come.
---
Girls Freshman Winter Track
Maureen Lewin
Most Valuable Player
What an inaugural season this young freshman has had! In her fist high school running season she not only won the frosh soph championship 1000 meters, and scored in two other events, she finished third in the Varsity Catholic State Intersectional championships in the 3000 meters, and she recently completed her first season as the 8th ranked 1000 meter runner on Long Island. She joins her senior sister on a relay at the New York State championships as what Newsday calls a "Lewin sandwiche," as she leads off with her sister anchoring. We are proud to award Maureen Lewin as the Freshman MVP.

Chrissy Foster
Most Improved
This young lady started out the season in almost a pokey jog, but finished in a rip-roaring sprint to the finish. She showed her emergence as a long sprinter of note at the frosh-soph championships with a bronze medal in the 300 meters, following that up with a bronze medals achievement at the NSCHSGAA Varsity Championships, and finished her season with an "ALL-Long Island Elite" award for her sixth place finish in the ALL Long Island frosh-soph 300 meter. We are proud to award Chrissy Foster with this season's MIP award.

Erin Doherty
Bernie Ward Commitment Award
Totally new to the running part of the sport, this young lady went from a 6:31 mile in her first meet of the season to a heat winning 5:44 1500 meter in her final meet at the CHSAA Varsity Intersectional Championships. When the team needed a freshman to throw the shot-put, not only did she volunteer, she missed scoring at the championship meet by an inch. She is versatile as she is committed to the cause of her team's efforts. We are proud to award Erin Doherty the Bernie Ward Commitment Award.
---
Boys Wrestling
Andrew Cascio
Most Valuable Player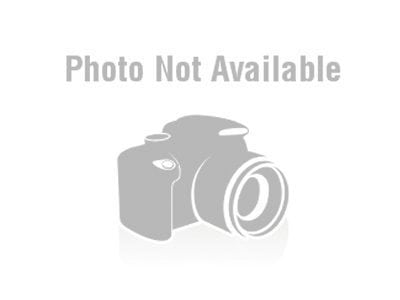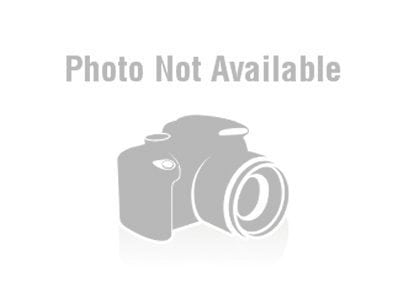 With so much talent on the team the coaching staff hard a difficult time figuring out who was most deserving of this award.  We decided that the Most Valuable Wrestler most be the person that is not only a wrestler that has the most potential but also a wrestler who best embodies all the philosophies taught at Kellenberg Memorial.  Andrew Cascio has tremendous talent and potential but it is Andrew's character that makes him the future leader of this program.  This year's MVP is Andrew Cascio.

Zac Estrella
Most Improved
The hardest part about wrestling is dealing with losing.  There is no one else to blame when a wrestler loses except himself.  However, if a wrestler is able to face his fears and overcome them success on the mat is insignificant.  Zac Estrella came into the season having never wrestled and a tad tentative about competing.  Zac was one of the hardest working kids on the team and really saw improvement on a daily basis.  So much so that if the season lasted another week the coaching staff believes that Zac would have been able to compete on the Varsity level.  This year's Most Improved Wrestler is Zac Estrella.

Michael DeMicco
Bernie Ward Commitment Award

Mr. Ward had a great work ethic.  He showed up to work every single day and taught with passion.  From day one Mike DeMicco showed up with the same drive.  The coaching staff cannot say enough good things about Michael.  He works his hardest every day, no excuses.  That commitment to excellence will make Michael not only a successful wrestler but an incredibly successful individual.  This year's Bernie Ward Commitment Award Winner is Michael DeMicco.
---