Junior Varsity Volleyball
Most Improved
Samantha Lombardi

The Most Improved award goes to Samantha Lombardi. Sam came in this year without a clearly defined role on the team. As the season progressed, she found herself playing an irreplaceable role on the team. Sam worked incredibly hard to become a "go-to" attacker on the right side. She found herself earning points in critical games and setting a solid block on the right side. Sam's personal improvement elevated the entire team's level. Her hard work, perseverance, and dedication allowed her to grow as a prominent figure on the team.
Bernie Ward Commitment Award
Ava Koszalka

The commitment award goes to a player who epitomizes the term "utility player". Whatever the coaches asked of this young woman, she accomplished with poise and a smile. She did not make the team as a freshman and came in as a sophomore establishing herself as the glue that held us together. We needed a dig? She gave it. We needed a setter? She set it. Her incredible work-ethic and dependability on the court literally saved entire matches for us. It is our great joy to award the Commitment Award to Ava Koszalka.
Most Valuable Player
Krista Handler

The JV volleyball team rose and fell with this athlete. She proved to be the heart of the team. As an all-around player, she provided the steadiest of hands. Passing, digging and attacking- we knew we could count on her to make the play. Not only is our MVP a stand-out athlete, but a leader who possessed a "team over me" mentality. Her energy and skill allowed her to flourish in every practice and in every match. It is with great pride the 2017 JV Volleyball Most Valuable Player award goes to Krista Handler.
Freshman Cheerleading
Emma D'Amelia
Most Improved
Emma D'Amelia has grown tremendously since she first put on her Kellenberg cheerleading uniform in September. A gymnast turned cheerleader, Emma has spent her time perfecting her already-existing skills and striving to acquire new ones. She has pushed herself throughout the season to improve her jumps, tumbling, and stunting skills. For someone who has never stunted before, Emma has proven to be one of our most reliable flyers. We look forward to watching Emma continue to progress in the future and are so proud of how much she's learned this season. This seasons Most Improved Player is Emma D'Amelia.
Ariana Csereyni
Bernie Ward Commitment Award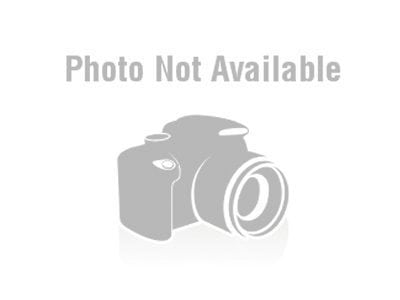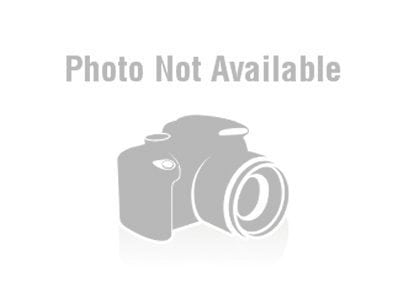 The Bernie Ward Commitment Award goes to a cheerleader who has shown tremendous dedication this season. Every practice, Ariana Csereyni pushes herself to go above and beyond what is asked of her. Her commitment to her teammates, coaches, and the sport is evident each and every practice. Her positive attitude and drive make Ariana a pleasure to coach. It is evident that her passion and commitment cheerleading have only just begun, and we're looking forward to watching her grow as a cheerleader. This seasons Bernie Ward Commitment Award goes to Ariana Csereyni.
Bella Koudelka
Most Valuable Player
Bella Koudelka truly represents what it means to be a Kellenberg cheerleader. This young lady has worked tirelessly throughout the fall season, excelling in every aspect of cheerleading and never settling for anything less than perfect. She is an all-around cheerleader with strong stunting skills, phenomenal tumbling, and beautiful jumps. Bella's talent and leadership qualities are evident each and every day and make her a huge asset to the team. This season's Most Valuable Player is Bella Koudelka.
Junior Varsity Cheerleading
Megan Connaughton
Most Improved
This year's most improved award goes to a flyer whose confidence in herself has come out, and let her become one of our most skilled in the air. At the start of the season, Megan was unsure of the talent, we knew she had. With time she grew sure of herself and quickly became our go-to girl when trying new things. We are excited to see her improve further as she continues to be confident in herself in all aspects of Cheerleading.
Laura Haaland
Bernie Ward Commitment Award
Laura Haaland is committed to improving her skills in the sport of cheerleading each and every day. A talented gymnast by trade, Laura was determined to be just as good of a cheerleader as she was a gymnast. With her hard work and determination, she has not only improved her already elite tumbling repertoire but now cheers and stunts like a seasoned professional. She puts her whole heart and soul into improving herself each and every practice but puts just as much commitment to encouraging others.
Peyton Larkin
Most Valuable Player
Every team has an athlete a coach can turn to when they want to get a job done. Peyton is that athlete. Whether it is tumbling, stunting, or jumps, when we want to try a new skill, or need something done with perfection, Peyton is the one to go to. Our questions all season have not been whether Peyton can do it, but instead, where do we need to put her so we know it will work. Her elite level of talent along with her joyful and positive attitude at every practice and event make Peyton the most valuable member of the cheerleading team this season.
Girls Junior Varsity "B" Soccer
Christie Anglade
Most Improved
This season's Most Improved player was our goalie, Christie Anglade. Christie joined the team as a freshman looking to compete for some playing time. She immediately took her role extremely seriously, and her positive attitude spread to other players on the team. Christie spent time with Coach Montgomery, working on essential skills that could come in handy during games. Christie took on tough challenges and never gave up. Her highlight game was against Sacred Heart's JVA team. Christie came out strong with a total of 16 saves in one game! She has improved a tremendous amount since August, and the coaches cannot wait to see her continue to grow as a soccer player here at Kellenberg.
Alexa LaRue
Bernie Ward Commitment Award
This season's Bernie Ward Commitment Award goes to Alexa LaRue. Alexa was a returning sophomore who immediately took on a leadership role. It was no question that she would serve as an excellent captain. As the backbone of the team, Alexa took on a tough challenge when the team was down by a few goals. She never spoke negatively about other players and always tried to keep a positive attitude. Alexa also helped to bring equipment to and from practice. She was extremely committed to the betterment of this team and is very deserving of this award. The coaches are very proud of Alexa and all she has accomplished here at Kellenberg.
Katherine Costello
Most Valuable Player

This year's MVP for the girl's JVB soccer team was freshman defender, Katherine Costello. Katie was the backbone of this team. She went into every game she played with determination and intensity. Katie took on the challenge of being the leader of the defense with grace and composure. When the team faced tough opponents, Katie always remained strong in the backline. Even though she was sidelined for an injury for a few days, Katie was still cheering on the team from the sidelines. Her positive attitude and intensity were contagious. The coaches had complete confidence in the defense, knowing that Katie was back there to block opportunities from getting through. We are so proud of Katie and her incredible first season at Kellenberg, and we cannot wait to see how she impacts the program in the future!
Girls Junior Varsity "A" Soccer
Kiera Lapham
Most Improved
Kiera Lapham is this year's Most Improved Player. Throughout the season Kiera moved up from a reserve to a starter. She continued to impress us with her work ethic and positivity. Kiera always gave 110% in practice and that's what gave her the chance to start a game. Since that day Kiera started every game as one of our center defensemen. Kiera had a drive and passion to learn more about the game that became contagious to the other players as well.
Miranda O'Mara
Bernie Ward Commitment Award
Miranda O'Mara is the recipient of the JVA girls soccer Bernie Ward Commitment Award. As one of our co-captains Miranda lead by example on and off the field. Since day one she was committed to becoming the best player that she could be for this team. She took on any role that was asked of her and she mentored the younger players to help them to believe in themselves. Miranda was a player that the team could count on to play her hardest and do her best every time she stepped onto the field.
Kylie McShea
Most Valuable Player
This year's JVA girls soccer Most Valuable Player goes to Kylie McShea. Kylie's athleticism and skill impressed the coaching staff from day one and since then she has only improved and gotten stronger. She was a key factor in many hard fought matches. As our goalkeeper, she had stellar games against Sacred Heart and then Saint Anthony's in the league Semi-Final. Throughout the whole season, she was very vocal on the field and a leader to our defense.
Junior Varsity Dance Team
Chloe Accurso
Most Improved
The Most Improved Award for the 2017 JV Dance team goes to Freshman Chloe Accurso. During try-outs and team practices, her strive and dedication to improving were evident. As coaches, we appreciate her hard work and consistency to perform better. She understands constructive criticism and takes every opportunity to become a stronger dancer. Her pint-size should never be underestimated. Chloe has excelled tremendously and she is definitely a girl to watch out for!
Linda Cesark
Bernie Ward Commitment Award
This year's Bernie Ward Commitment Award goes to a JV dancer who is always looking to strive better for her team. This dancer's dedication to the art of dance and learning her skills is undeniable. She is fully open to tips and suggestions on how to achieve her goal. Her commitment towards her team has never faltered. Sophomore, Linda Cesark is a great dancer and an asset to our team. She is completely worthy of such a prestigious award, and we are proud to have been able to be her coach!
Isabella Cascone
Most Valuable Player
The recipient of this year's JV Dance team Most Valuable Award is Sophomore Isabella Cascone. She effortlessly takes control of her team as a leader and has been named Co-Captain for the year. She is a natural born leader and dancer and such an inspiration to others. Isabella is a dedicated captain and contributes to teaching dance routines. She sets the bar high for herself and holds others to the same respect. She is always one of the first at practice and the last to leave. We, as coaches, are proud to say that she is one of our strongest dancers, that she is passionate, and that she is a pleasure to have on our side.
Girls Freshman Cross Country
Victoria McLoughlin
Most Improved
This young freshman improved by over a minute and one half on Sunken Meadow's "standard bearer" freshman 1.5-mile course. Barely making it in the top 25 of her first invitational, she finished in 8th place in the NSCHSGAA championship meet. She improved on that by helping her small but mighty team take home the bronze plaque at the CHSAA Freshman Intersectional Championship Meet. We are honored to award Victoria McLoughlin with this year's MIP award.
Margaret McLoughlin
Bernie Ward Commitment Award
A tenacious competitor who ended being the fourth place overall finisher at the NSCHSGAA championship race, this young freshman is a force to be reckoned with in the future. Her time at the CHSAA Intersectional Freshman Championships places her sixteenth on the all-time KMHS freshman list at Van Cortlandt Park. Her work ethic has made not only her better but her older teammates as well. We are honored to award the Bernie Ward Commitment Award to Margaret McLoughlin.
Ashley Minns
Most Valuable Player
Although a freshman, this young woman is an astute "student of her sport." She complements her diligence in the classroom with her passion and dedication to her training and competing. She was one of the varsity team's top five scoring girls in major Invitationals, and her brave and prudent racing at the NSCHSGAA league championships helped the birds garner their fourth title in a row. At the CHSAA Intersectional freshman champs, she ran to an amazing third place in a time that puts her ahead of numerous future collegiate All-Americans. We are honored to have Ashley Minns MVP.
Boys Freshman Cross Country
Liam O'Reilly
Most Improved
When you talk about Most Improved you talk about someone who puts in hard work day in and day out and never misses a day of practice. Liam O'Reilly is the definition of someone who never quits. Coming into the season Liam was new to running and it showed, but with toughness and a good attitude, Liam quickly became one of the top 7 runners on the Freshman team cutting his personal record time down by 2 minutes. It is with great honor that this year's Most Improved Award goes to freshman Liam O'Reilly.
Michael Perchinelli
Bernie Ward Commitment Award
The Most Committed Award is always a difficult award to give to just one player. So many individuals on the team contribute every day at practice with great energy. Michael Perchinelli came into tryouts in great shape and gave the team a blueprint of what being tough means as an athlete. He was a leader at practice and on race day. He had many personal best including one of 10:08 at Van Cortlandt Park. Coaches could always count on him to be doing the right thing and leading by example. We are proud to award Michael Perchinelli with the Bernie Ward Commitment Award.
John Quinn
Most Valuable Player
The Most Valuable Award goes to John Quinn. John was our top runner in every race this season. Week in and week out we could count on a great performance from John. At the NSCHSAA Championship Race John had his best race of the season where he finished 11th overall. This year's Freshman Cross Country MVP is John Quinn.
Boys Junior Varsity "B" Soccer
Luke Sherry
Most Improved
This year's most improved award was a difficult award to give out to just one player because our ENTIRE team improved tremendously. However, this individual was not a starter in the beginning of the year and the coaching staff had a tough time finding a spot for him on the pitch even though he had a tremendous tryout. However, by the second half of the season, he became our starting sweeper and kept us in many games. His fearless play, outstanding speed, and team-first attitude helped inspire his team to give it their all in hopes of coming out on top. It is with great honor that this year's Most Improved Award to freshman Luke Sherry.
Dante Soloman
Bernie Ward Commitment Award
The most committed award is always a tough award to assign to just one player. Many individuals on the team contribute every day at practice with countless energy no matter how much playing time they receive. One player came into tryouts in amazing shape and gave the team a blueprint of what "heart" means as an athlete. A quiet leader on the field, this individual never complained about how tired he was and always gave us an advantage with his hustle and goal-scoring ability. To see him excel as just a freshman made the staff extremely proud and excited for what the future holds. This year it is a pleasure to give out the Bernie Ward commitment award to freshman Dante Soloman.
Salvatore Anteri
Most Valuable Player
This year's Most Valuable Player Award is an award that the coaching staff had a few options on who to give it to. We had individuals who score a multitude of goals and who are offensive juggernauts and give an MVP-like performance on the field. However, one player, who from day one of the tryouts back in August continued to stand out. Often times due to his position he doesn't get recognized for his achievements because he doesn't score a lot of goals. However, having him as the anchor of a stingy defense, that doesn't get enough credit allowed us to stay in games and gave us an opportunity to succeed all year long. His knowledge of the game, and willingness to never take a play- off showed that he was a remarkable talent on the field. He was our "workhorse" every game and the coaching staff only wish him the best in the future. This years MVP award goes to sophomore captain Salvatore Anteri.
Boys Junior Varsity "A" Soccer
Joe Muratore
Most Improved
Joe Muratore started the season out as a backup defender. Joe battled every game and practice to improve upon his foot skills and his knowledge of the game. As the season progressed, Joe earned himself more playing time and eventually became a regular starter for us. Joe's hard work and dedication were greatly appreciated by the coaching staff.
Jake Cosgrove
Bernie Ward Commitment Award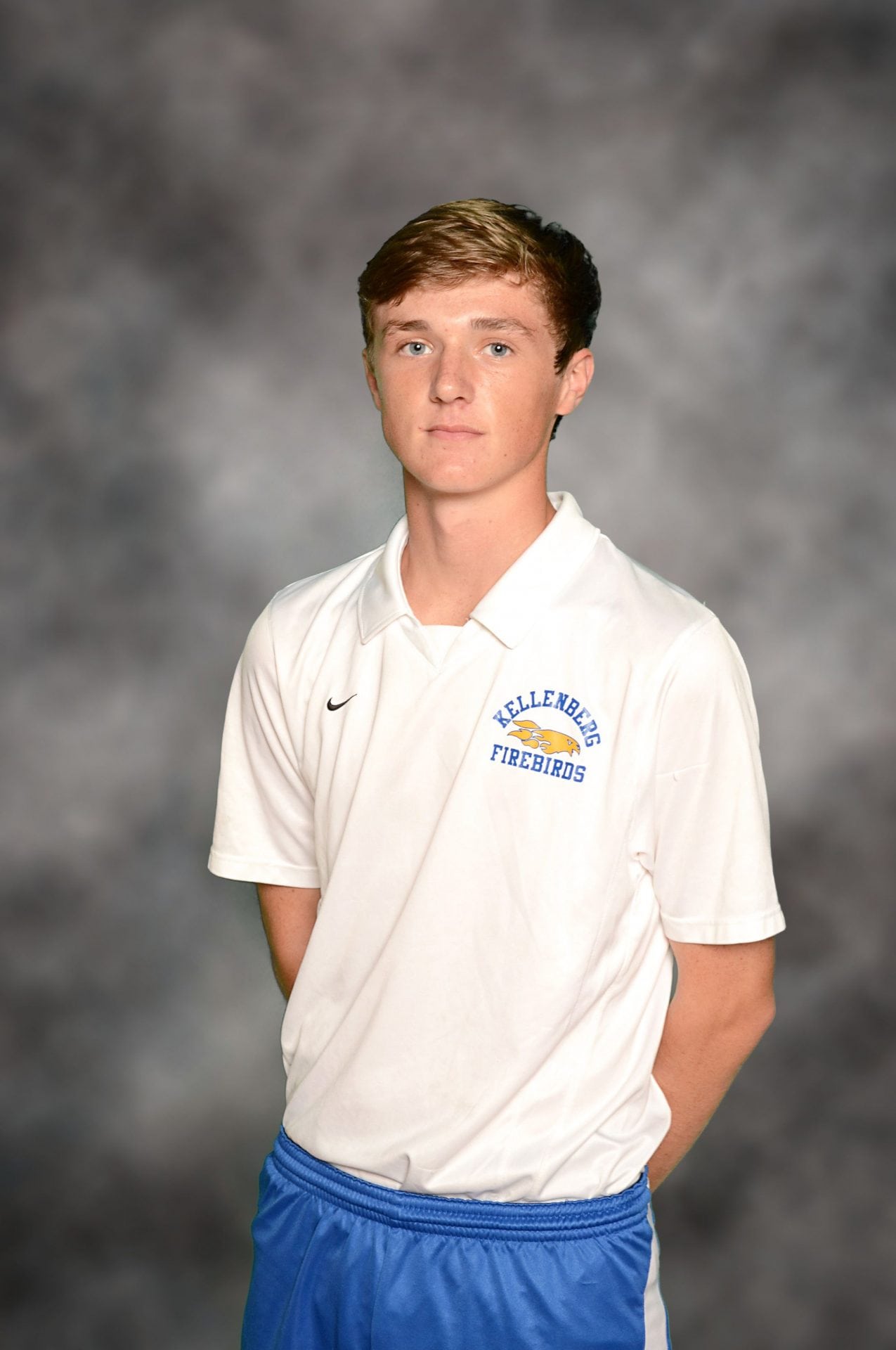 Jake Cosgrove was one of our most consistent players throughout the season. He started at left back all season. He was willing to do anything in order to help the team win. He was a leader that all the boys could look up too. Jake gave us everything he had this season both during practices and games. Jakes leadership and commitment to the team will be missed next year.
Richard Debrosse
Most Valuable Player
Richard Debrosse was a force to be reckoned with all season. He led the team offensively, scoring and creating opportunities for his teammates. Richard led the team by the example he set through his play. Richard was willing to play different positions in order to help the team win. He will be a great addition to the varsity team next year.
Junior Varsity "B" Football
Jackson Farrell
Most Improved
With so many players getting better every week it was this young man that rose to the occasion as our best defensive player. He emerged as our best tackler and had several textbook hits for losses. He became the "player" the offense had to look out for. He has a tremendous future in the program. This year's MIP is Jackson Farrell.
Thomas Sluka
Bernie Ward Commitment Award
This team had several quality leaders but from start to finish it was Thomas Sluka who confidently ran the offense as the team's Quarterback. Thomas stood in the pocket and developed composure not seen by many kids his age. He ran the ball well too making several defenders look lost as they missed tackles. This year's Bernie Ward Commitment Award Winner is Thomas Sluka.
CJ Picone
Most Valuable Player
It shocked many of the coaches in our league when I told them that this was CJ Picone's first year playing football. Often times the most overall athletic player on the field CJ played both ways for the team and returned kicks and punts on special teams. Gifted but humble CJ was always all smiles and was a pleasure to coach. This year's MVP is CJ Picone.
Junior Varsity "A" Football
Bossuet Jules
Most Improved
Our Most Improved Player goes to someone who knew that he had very big shoes to fill, as Kellenberg has had a recent history of excellent players in the backfield. However, this player put in the time and effort in the off-season by voluntarily attending weight room sessions, agility sessions and 7v7 sessions at Hofstra to make himself a better overall player. "Bo" Jules has made leaps and bounds as the season progressed and was the foundation of our running game when we needed him most. Congratulations Bo!
Anthony-Tucker Bradshaw
Bernie Ward Commitment Award
The Commitment Award this year goes to Anthony-Tucker Bradshaw. As one of our captains, he had the tough task of keeping players motivated and ready to play at all times. Anthony Tucker committed himself not only to become a better player in the off-season but to leading by example and giving a maximum effort in every drill during practice. We as coaches believe that his teammates have noticed his hard work and look to him in times of adversity to see how he will react. Congratulations Anthony-Tucker!
Sean Foley
Most Valuable Player
It is very rare that the MVP of a football team is not a "skills position" player. But the best way to find a Most Valuable Player is to play a game without that player. During the one game that Sean missed, we noticed that the team did not operate on the same level without him. As an offensive and defensive starter and a captain, Sean always looked for ways to improve the players around him, while also bettering himself. Sean was one of the most coachable players that I have ever encountered, whereas he always took your advice to heart and if he made a mistake, he knew that it was his, not a teammates fault to fix. Congratulations Sean!