Girls Freshman Track
Most Improved: Catherine Cooke
This young lady started the season out running an underwhelming 2:55 leg on the Freshman 4×800 relay at the inaugural meet of the season, the CHSAA Intersectional Relays. She looked to her accomplished older teammates who provided her with an inspiration of focus dedication and drive. She improved twenty seconds to 2:35, running important legs on the bronze medal winning "B" 4×800 at the NSCHSGAA Varsity championship meet, and a leg on the 4th place scoring "B" squad at the Varsity CHSAA Intersectional Championship Meet. We are happy to award the freshman MIP to Catherine Cooke.
Bernie Ward Commitment Award: Eliana DeFreitas
Bernie Ward Commitment Award: Cutting her teeth in high school competition during the cross country season, this young woman really came into her own this past winter season. Her improvement was due to her new found sense of determination.  She was part of the successful freshman sprint squad, and joined with teammates Sydney Insall and Clare O'Regan and Chrstine Flammia in running one of the all time best freshman 4×200 relays. We are happy to award the freshman Bernie Ward Commitment Award to Eliana DeFreitas.
Most Valuable Player: Camryn Beckford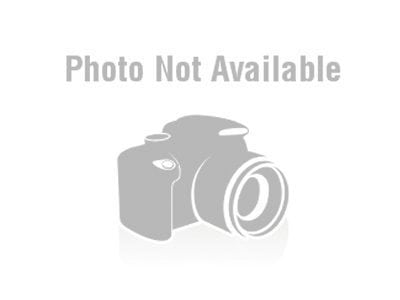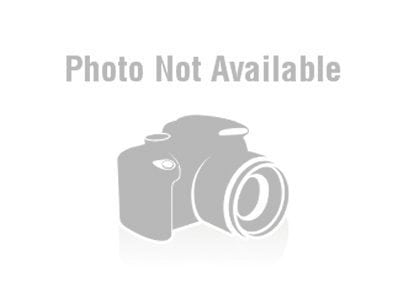 Most Valuable Player: A young lady with a bright future…this young lady combines a smooth sprint style of sprinting and a nuanced sense of spirituality. She smashed the existing freshman 300 meter school record running a scintillating 41.67, placing her fourth on the all time Varsity list for that distance. It is an impressive list! The three ladies ahead of her on that list were all CHSAA Intersectional champions during their Kellenberg high school career, and one is the current NCAA indoor record holder at 800 meters. We are happy to award the latest of a great Lady Firebird legacy of freshman MVPs to Camryn Beckford.
---
Boys Junior Varsity Basketball
Most Improved: Jason Diaz
The Most Improved Award goes to Jason Diaz. At first glance, you might wonder why Jason is receiving this award when he was one of the most consistent players on the court throughout the year. However, he is receiving this award because in addition to his consistency, he also managed to get better and better as the year went on. During the course of the season, Jason became a better rebounder, a better free throw shooter, and a better defender. Most importantly, however, he became a better leader. As one of our
Bernie Ward Commitment Award: Joseph Braskey
The Bernie Ward Commitment Award goes to Joseph Braskey. Joe transferred into the school late and due to the rules he could not start playing in any games until January 27th. Working hard in practice and not even getting the opportunity to play for 2 months is a tough pill to swallow. Any other player would have given up and not tried out for the team. This did not deter Joe, however. Joe did not let those two months define him, but instead used them to learn as much as possible and work as hard as possible toward bettering both himself and the team. When he did return to the court on January 27th, it was as if he had been playing the whole time. He slid right into a playmaker's role and helped the team push toward the end of the season.
Most Valuable Player: Sean Lachman
This year's Most Valuable Player is Sean Lachman. Sean's offensive ability can be described as chaotic and a masterpiece all at the same time. His style of play is unlike any I have ever seen as a coach, but it has been nothing but effective for Sean and for the team. When he is "on," he is "on" and cannot be stopped, having the ability to score from anywhere on the court. Sean averaged 12 points a game, the most of any player on the team. His non-stop, up-tempo style of play was the driving force for the team and our offensive capabilities all season.
---
Girls Junior Varsity Basketball
Most Improved: Samantha Lombardi
This year's recipient for the most improved player award is Samantha Lombardi. Not knowing much about being a forward, Sam took the challenge and excelled in all aspects. She worked day in and day out on her post moves, rebounding, and how to be fierce underneath the basket with a smile on her face.  She was rising to the challenge and eventually became one of the most vital players on the team. During the championship game, Samantha was quick to step onto the court, grabbed 9 rebounds, stayed strong under the basket, and scored 8 points to contribute to the championship win. Sam improved exponentially and I cannot wait to see what there is to come!
Bernie Ward Commitment Award: Colleen Bowles
The Bernie Ward Commitment Award for this season is presented to Colleen Bowles. Colleen moved to the forward position without any hesitation and excelled tremendously as she grew to learn the position. She quickly solidified her spot in the starting five and that never faltered. She became the most reliable player on the court and a primary scorer in the most crucial of games. Colleen has a sense for the game that is truly remarkable, and quite frankly, hard to take your eyes off. She plays with such smoothness and finesse that is extraordinary. Colleen, in my mind, is a true basketball player to the core and she will only keep excelling in the future.
Most Valuable Player: Alyssa Pugh 
This season's Most Valuable Player is Alyssa Pugh. Coming back from last season, Alyssa got stronger and even better than before. She worked extremely hard at practice to make herself better and always gave 110% into everything she set her mind to. As one of this team's captains, Alyssa was a leader. I believe she led by example. How she played is how she motivated others. Alyssa brought a sense of calmness to the court. When the game was down to the wire, she was consistently the one needed on the court to score the basket, get a defensive stop, or simply control the tempo of the game. Alyssa is an outstanding player and tremendously contributed to the success of this team.
---
 Junior Varsity Wrestling
Most Improved: James Watterson
James Watterson is one of the boys who never wrestled before coming to Kellenberg.  By the end the season James placed at the NSCHSAA League Tournament at the 220 pound weight class.  James tremendous enthusiasm and work ethic led to a trip to the CHSAA State Tournament.  The future looks bright for this young man who most guys on the team would call, "a great teammate!"
Bernie Ward Commitment Award: Matt Alamia
Convinced by the coaching staff to try out for the team Matt Alamia also came into the season with little experience.  One of the most coachable kids the program has ever seen Matt worked his way into the starting Varsity line up, something he should be very proud of.  Matt Alamia worked his hardest at every practice to improve and his commitment to succeeding will lead to a future place on the podium.
Most Valuable Player: Joseph Foley
Joseph Foley is one of the boys who did come into the season with experience.  A gifted athlete with a ton of potential, Joseph will be the foundation of the Firebird Wrestling Program over the next 3 seasons.  Congratulations to this year's Most Valuable Wrester "Joey" Foley!
---
Junior Varsity Cheerleading
Most Improved: Danielle Scalcione
Coming off of a concussion that had her benched for almost an entire year, Danielle was determined to try a new sport.  Being a former gymnast, she already excelled at tumbling.  Stunting was brand new to her, but she not only picked skills up with ease, but quickly became one of the most talented and reliable bases on the team.  Watching her on the mat, it was impossible to tell that she was new to the cheerleading program.  She works hard every day to leave practice better than she did the day before.  We are excited to see her continue her journey through the cheerleading program, and look forward to watching her grow as a cheerleader.
Bernie Ward Commitment Award: Meredith Kass
Commitment is not a new trait for Meredith Kass.  Having been a part of the cheerleading program since she was in the Latin school, Meredith's dedication and commitment to not only the team, but the program itself is unwavering.  As a captain she consistently drives the team toward positivity and growth.  At practice she is constantly motivating others, and setting an example of what it means to work hard.  Her positive attitude is contagious, and she is always setting an encouraging tone to practices and events.  Whenever a job needs to be done, we know we can count on Meredith.
Most Valuable Player: Dominique Basso
Dominique is one of the most positive, hard-working, grateful and determined young women that coach Checkers and I have ever coached.  Her commitment, drive, and attitude towards cheerleading, paired with her natural abilities, made her an essential asset to the team this season.  She constantly put others first, to make sure they were working to be the best cheerleaders they could be.  Fully understanding what it means to be a team player, she was happy to do whatever we needed her to, in order to achieve success for the team.  Her effort and ambition are unmatched, and she is truly deserving of the title of Most Valuable.  
---
Junior Varsity Dance Team
Most Improved: Kelly McCutchan
The Most Improved Award for the 2016-2017 JV Dance team goes to Sophomore, Kelly McCutchan. During try-outs and team practices, her strive and dedication to improve was evident. As coaches, we appreciate her hard work and consistency to perform better. Her enthusiastic hip-hop dance faces are superlative and paramount! Kelly has excelled tremendously, and she is definitely a girl to watch out for!
Bernie Ward Commitment Award: Isabella Cascone
This year's Bernie Ward Commitment Award goes to a JV dancer who at our first competition battled with an illness that would normally have taken any member out of dance, but this girl pushed through the pain and devoted herself to perform all three routines. Freshman, Isabella Cascone is very skilled dancer and an asset to our team. She completely worthy of such a prestigious award, and we are proud to have been able to be her coach.
Most Valuable Player: Elisabeth Casey
The recipient of this year's JV Dance team Most Valuable Award is Freshman, Elisabeth Casey. She naturally takes control of her team as a leader, and she is an inspiration to others. Innovative, creative, and bubbly are all words that best describe this dancer. Elisabeth contributes to dance routines, maintains positive attitude, and a superb well-rounded dancer. We as coaches are proud to say that she is one of our strongest dancers, that she is passionate, and that she is a pleasure to have on our side.
---
 Boys Freshman Track
Most Improved: Ryan Murphy
Ryan came to winter track off of a cross country season where he experienced improvements of his own.  However coming off the course and onto the track provides its own set of challenges.  Ryan never missed one practice, and dug his feet into every workout.  Every workout did not produce the same result and Ryan often had to recalibrate his strategy to meet the demands of the practices and meets, but he never once made an excuse to find something to someone to blame.  He kept driving towards his next goal and improved in both the 1600 meter individual race and his 800 meter leg on the relay.  It is our pleasure to award Ryan Murphy the most improved award.
Bernie Ward Commitment Award: Logan Karpowitz
Commitment is a word used too loosely.  Well, not when it comes to Logan Karpowitz.  Logan is a fine athlete who brings a raw speed and agility to the sprinting events.  But his true talent was extended to the 400 meter dash where Logan was the fastest member on our 4X400 meter relay which earned bronze medals and valuable points at the League Championships.  Logan embraced the idea of running the 400 which is in stark contrast to most short sprinters who feel the 400 is some sort of "long distance event" or some impossible task.  The commitment level Logan showed from the first day of tryouts to the last day of the season was unmeasurable and we are proud to present him with the Bernie Ward Commitment award.
Most Valuable Player: Anthony Bradshaw
The most valuable award was clearly one Anthony Bradshaw earned right out of the gate.  Coming off a successful football campaign, Coach Citrano saw great potential in this young man.  Although not the quintessential shot putters build, Anthony possessed an interior strength that propelled him to a runner up finish at the Freshman League Championships.  Anthony took great care of himself in the weight room, and during the conditioning portion of the season which resulted in him being the clear choice for the most valuable award for freshman boys track and field. 
---
Boys Freshman Basketball
Most Improved: Brendan Cullen
Brendan started the season as one of our backups in the point guard position.  However, through his consistent work ethic in practice, Brendan finished the final third of the season as our starting point guard.  Thanks to Brendan's calm demeanor, he helped reduce our team turnovers and brought poise to our half-court offense.
Bernie Ward Commitment Award: Kyle Nelson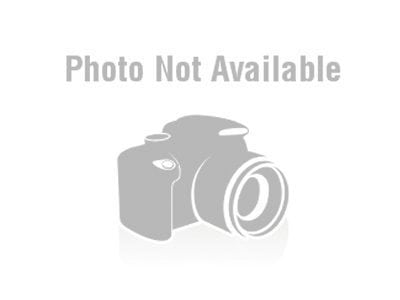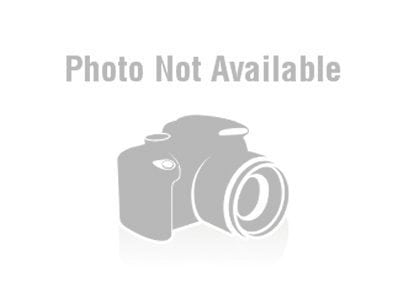 Kyle had one of the most difficult seasons any player who is trying to start their basketball career can have.  Kyle suffered a concussion earlier in the season and at the end of the season he suffered a dislocated shoulder.  Though this would disappoint any athlete, Kyle continued to have a positive attitude and support his teammates in whatever capacity he could.
Most Valuable Player: Jordan DeLucia
It should come to no surprise that Jordan is this team's most valuable player.  Jordan always showed up ready to play.  He brought a level of intensity to the court that made him incredibly difficult to play against.  Jordan also finished our season with the most points on the team.  Congratulations Jordan!
---
Freshman Cheerleading
Most Improved: Sophia Bendetti
Sophia has grown tremendously since the first day of her cheerleading career. Three months later she has proven to be one of the strongest bases on the team by mastering any skill asked of her and doing so confidently and with a smile. She has pushed herself throughout the season to perfect her jumps and motions and getting her backhandspring. Sophia's work ethic and drive have helped her become an extraordinarily talented cheerleader and we are so excited to see her develop even further as a Kellenberg Cheerleader.
Bernie Ward Commitment Award: Peyton Larkin
Peyton has shown 100% dedication to the sport of cheerleading since she first put on a Kellenberg cheerleading uniform.  Her positive attitude and drive for perfection have demonstrated what being a member of this team means to her. There are no limits to the hard work and drive Peyton puts into each practice.  The coaches can rely on her to fill any position and do so happily.  Her commitment towards her teammates, coaches and the sport shows each and every practice and we are so lucky to have her as a member of this team.
Most Valuable Player: Laura Haaland
Laura truly represents what it means to be a Kellenberg cheerleader. Throughout the season the coaches could always count on her to have a positive attitude and an open mind to anything put her way. As one of the strongest tumblers on the team she never once complained that something was too difficult or scary for her.  She has excelled in her stunting throughout the season and never settled for anything less than perfect when asked to be a base or flyer. She demonstrates exceptional leadership values and truly has a bright future within the cheerleading program.