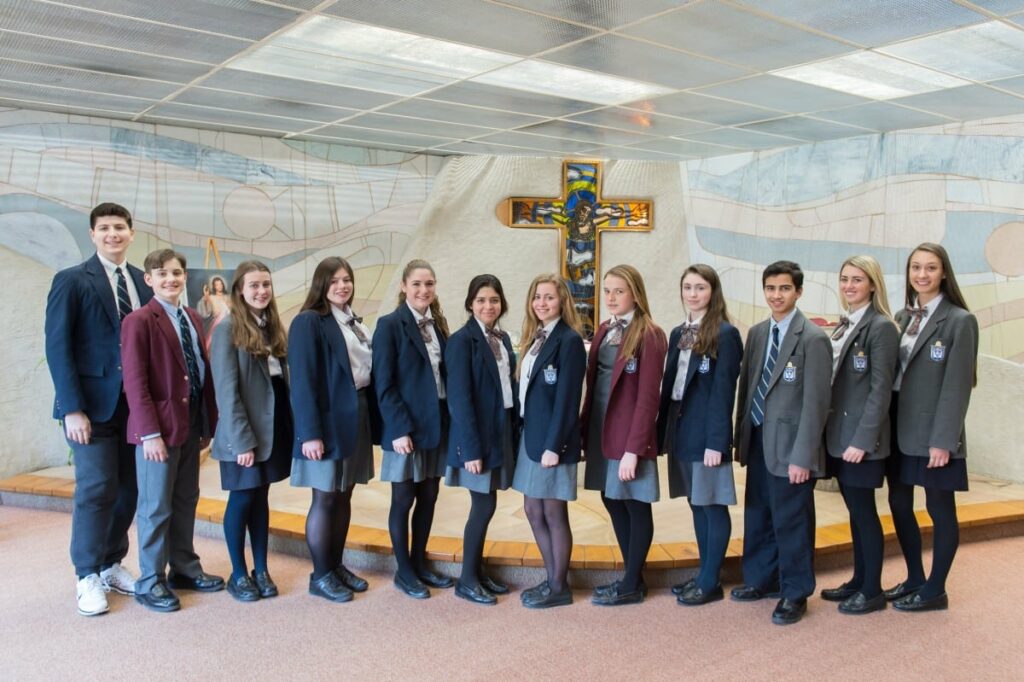 Kellenberg Memorial High School and the Brother Joseph C. Fox Latin School are pleased to announce that twenty-two students were recognized either as Finalists or Place Winners in the March 16, 2016 Diocesan Respect Life Youth Awards Ceremony. Their submissions were selected from over a thousand entries island-wide.
Among the students receiving monetary scholarships totaling $3,200 were First Place winners Olivia McNicholas (Poetry-Level I), Christina Razza (Poetry-Level II), Sandra Rutkowski (Bookmark Design-Level II) and Clare O'Brien (Photo Montage-Level II).
In the music category, Evan Carroll (Level I) and Christian Licato (Level-II) captured Second Place. The duet of Nicolas Castelli and Thea Mundy (Level II) received Third Place.
Additional Second Place winners included Juliana Guzzello and Lindsay Morales for their Level-II entries in Bookmark Design and Video Clip, respectively.
Seizing Third Place honors were Sophie Wilson (Essay-Level II) and Kailee Alberto (Video Clip-Level II).
Additional finalists included Alec Gany and Matthew Sollin (Poetry-Level II); Riley Martin and Jordynn O'Kane (Bookmark Design-Levels I & II); Allison Lawless and Roberto Picariello (Essay-Level II); Geanella Suarez and Noelle Villella (Photography-Level II); Victoria Bell (Video Clip-Level II) and Amanda DeCrescito (Music-Level II).
Participants were asked to creatively address one of the life issues by submitting a poem, essay, photograph, bookmark design, video clip, photo montage or song that ties in with the contest theme. This year's theme was "Every Life is Worth Living."