The Most Improved Player Award
This is awarded to the athlete who displayed the greatest amount of improvement and growth in their skills which contributed to the success of their team.
The Bernie Ward Commitment Award
This award is named after our beloved former faculty member, coach, and colleague Bernie Ward is for the athlete who has displayed the most passion and commitment towards bettering themselves and their teammates during the season.
The Most Valuable Player Award
This is awarded to the athlete whose contribution to the team contributed most towards that team's success during the season.
---
Junior Varsity Softball
Stephanie Conrade
Bernie Ward Commitment Award
Commitment is something that the softball program believes in. A commitment award has to go to an athlete that is ready for practice or a game every single game. Our commitment award winner was just that. She was always early for practice and always ready to play. Every day she would carry equipment to and from the field. She would continue to pick her teammates up if they made an error and was a constant positive voice on and off the field. She made the most of her time on this team and also always wanted to improve as the days went on. She worked hard in the outfield and fought for a spot and continues to work on her hitting skills. The Bernie Ward Commitment Award goes to Stephanie Conrade.
Gabby Faya
Most Improved Player
This year each athlete on the JV Softball team has improved in some way. However, there is one individual that has stood out from the rest of the team. She has worked hard every single day and continues to want to do better. At the beginning of the season, the coaching staff was not quite sure where we were going to put this individual but knew we needed to find her a spot. She has taken everything all of the coaches have said to her and made the adjustments she has needed to make her way into the starting lineup.  She is truly a team player and has also helped other teammates this season. This year's most improved player is Gabby Faya.
Madison Keller
Most Valuable Player
This athlete was our go-to person in tough situations. She was our number 1 pitcher but also played a very good 1st base. She has improved tremendously at the plate from last season and continues to work hard at her trade. In the regular season, she only allowed 26 hits over 34 innings, and 1 earned run. Her ERA was a .204, striking out 56 and allowing 11 walks. Each and every day Madison pushed herself to be better. The coaching staff was very happy when we saw her skills at first base and were able to get her into games other than just pitching. Offensively, she helped the team with 11 RBI's and 3 stolen bases. We are looking forward to her continued success in our program. This year's MVP is Madison Keller.
---
Boys Freshman Spring Track
Evan Forero
Bernie Ward Commitment Award
Evan was shown true commitment from the late summer as a member of the cross country team.  Evan will run any event whether its distance or sprints.  He leads our freshman group into a new endeavor, the steeplechase.  This discipline provides the longevity of a distance runner with the courage and strength to hurdle barriers and properly jump over water.  Evan did this better than anyone simply because he was committed to his training.  His runner-up finish at the league championships was indicative of that.
Bryon Phillip
Most Improved Player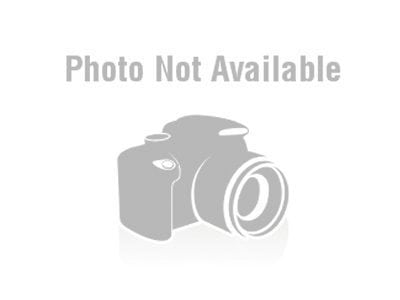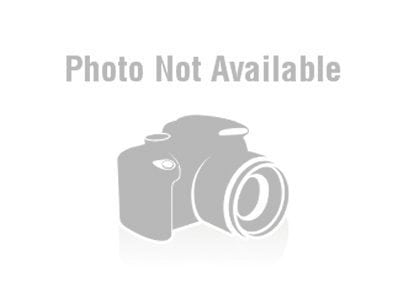 A natural swimmer by trade, Bryon was introduced to spring track possessing raw talent and a great physical presence.  This hard working young man went back and forth from the sprinters group to the throwing group to eventually finding his true calling as a shot putter.  This was solidified when Bryon captured the freshman individual league title throwing an impressive 41 feet.
Erik Brown
Most Valuable Player
Erik is not only the most valuable on our freshman team but arguably in our entire program.  Erik won two league titles in the 400 meter dash and 4X400 meter relay and anchored our 4X100 relay to a third place finish.  Erik earned the team 16 of the teams 41 points and did it all with a gentlemen's stature and respect for his competitors.  We are truly impressed with what this young man will be able to do for our program in the years ahead.
---
Girls Junior Varsity "A" Lacrosse
Maggie Ledwith
Bernie Ward Commitment Award
The coaches are proud of every player on the team, and when reflecting on the season, one player sticks out that we truly admire.  This player has emerged as the team's defensive leader.  Her consistently strong play and excellent communication with her teammates has made her a steady presence on almost any defensive lineup.  She has fully embraced her role as team captain by demonstrating both solid fundamentals and unmatched hustle.  The recipient of this year's Bernie Ward Commitment Award is Maggie Ledwith.
Olivia D'Amico
Most Improved Player
Every successful athlete knows that speed, strength, and skill do not come from big games, but from the hard work at the practices beforehand.  Over the course of the season, this player has grown in nearly every aspect of her play.  By becoming a more confident player, she has made her role on the team an essential one. It has been a pleasure to watch her outstanding effort pay off as her speed, fundamentals, and team awareness has grown to far surpass our expectations.  This year's Most Improved Player is Olivia D'Amico.
Halle Conklin
Most Valuable Player
What makes team MVPs "valuable" is not their own ability, but their power to make the entire team better.  This individual is a leader both on the field and off.   The talent she brought to the team, and her willingness to work hard every day made her a clear role model.  As a team captain, she recognized the importance of her role in the success of the team and surpassed our expectations every game.  She will surely be a great asset to all her future teams, and we are proud to have coached a player as committed as her.  This year's Most Valuable Player is Halle Conklin.
---
Girls Junior Varsity "B" Lacrosse
Emily Lampasone
Bernie Ward Commitment Award
This year's Bernie Ward Commitment Award goes to Emily Lampasone. Her skill, passion, and attitude were a perfect compliment to this team all season. Emily was up for playing any position that the team needed her to play. It was a pleasure to watch her play the game she loves, and you could see the drive that she had to continue to improve her skills each day. She showed a true commitment to becoming the best individual and team player she could be.
Jackie Lindsay
Most Improved Player
This year's Most Improved Player Award goes to Jackie Lindsay. Since the first day of practice, I knew Jackie had a lot of untapped potential. She constantly showed improvement each day and soon earned a position in the starting line-up. Jackie became one of our team's most dangerous attack players for the other team. By the end of the season, Jackie was a leader who lead by example giving 110% in everything that she did.
Sophia Mascia
Most Valuable Player
This year's Most Valuable Player Award goes to our goalie Sophia Mascia. Sophia is the type of player that all coaches wish they could have on their team. She had a competitive attitude and spirit that was contagious to the rest of the team. In only 9 games she had an incredible 92 saves. One of her most impressive accomplishments was when she made an unheard of 19 saves in just one game. Her tenacity allowed us to stay competitive in every game.
---
Junior Varsity "A" Baseball
Justin Renner
Bernie Ward Commitment Award
Sophomore Justin Renner is a leader in every sense of the word. As a sophomore, he has taken over the role as a "captain" of the team in an athletic and social aspect of the game. He has a .412 batting average with 21 hits, 4 doubles, 1 triple, 1 homerun, and 13 RBI's. As a center fielder, he is the leader of the outfield covering the most ground by using his exceptional athleticism and speed. Justin has a very bright future as a leader both on and off the field.
Andrew Cascio
Most Improved Player
Freshman Andrew Cascio came into tryouts at a very contested position as a middle infielder. He stood out at tryouts with a short, compact swing and showed great agility and speed in the field. He worked hard to show the coaching staff that he was ready to compete at the JV-A level. Andrew has a .319 batting average with 15 hits and 6 stolen bases. The true definition of a leadoff man, Andrew will have a home in that position for years to come in the Kellenberg program.
Jason Diaz
Most Valuable Player
Coming in as one of the top prospects on Long Island, Jason Diaz had a considerable amount to live up to as a freshman. As a pitcher and an outfielder, Jason is a five-tool dual threat on the field. As the best pitcher in the league, Jason has a record of 5-0 with a 1.58 ERA with 51 strikeouts in just 31 innings. Offensively, Jason is hitting .356 with 14 RBI's and leading the team with 11 stolen bases. Jason has the brightest of future as a Firebird, and it will be exciting to see where baseball will take him in the future.
---
Junior Varsity "B" Baseball
Matthew Mongelli
Bernie Ward Commitment Award
It was just a matter of time before Matthew Mongelli began making significant contributions in the starting lineup. An athlete of his ability and skills as a baseball player just cannot be suppressed. Factor in that he is now among the team leaders in batting average, on-base percentage, and RBIs while patrolling centerfield making acrobatic catches and throwing out base runners looking to advance, it becomes clear that Matthew kept faith in himself, and has really shone his brightest when the opponents were the toughest.
Robert Egan
Most Improved Player
In every sport, a player who begins the game on the bench can seem inglorious, but no one is more glorified as a player who comes off the bench to give the team a lift in a big spot. Robert Egan is that player. Not only did Robert come up with big hits off the bench, but he also made the most of his opportunities to improve his skills as a catcher, noticeably working on his blocking and his throwing each day, giving our pitchers, fielders, and coaches the confidence his abilities as a player.
John Fiorino
Most Valuable Player
John Fiorino is the type of player every coach wants on his or her team. His business-like approach, respect for the game, and ability to accept and use constructive criticism make him not only a joy to coach but also a pleasure to watch play the game. John was unquestionably our team leader, and as he worked through some tough times during the season as our 3-hitter, he broke out in the regular season finale with a three-run home run and went 4 for 5 on the day with 6 RBIs. He was among the team leaders in many offensive categories and brought an infectious spirit and fire that elevated the play of his teammates.
---
Boys Junior Varsity "A" Lacrosse
Dan Wilson
Bernie Ward Commitment Award
Dan Wilson was already a good player when he came to tryouts in March.  Dan did not settle for this; he soaked in everything the coaches told him and flourished into an elite player by the end of the season.  His commitment and willingness to do anything the coaching staff asked of him made him a better player and teammate by leaps and bounds.
Sean Crotty
Most Improved Player
Sean Crotty started out as mainly a defensive midfielder who saw limited time on the field.  Throughout the season, Sean showed an intellect for the game especially on the offensive side of the ball and continued to get better.  By the end of the season, Sean was a starting midfielder who barely came off the field at all.
Kenny Brower
Most Valuable Player
Kenny Brower was our number one defensive player; this meant he was always matched up on the opposing teams best player.  Kenny took on this role and consistently shut down the opposing teams best player.  By the end of the season, he was not only stopping their best player, but Kenny was taking the ball away on a regular basis making life for our defense easy and creating fast break offense for us on the other end of the field.
---
Boys Junior Varsity "B" Lacrosse
Frankie Landers
Bernie Ward Commitment Award
Frankie Landers has an unteachable knack always to be in the right place at the right time.  Whenever the team was in need of a big play, Frankie was there to take care of business.  No greater example of this was in our last game against Syosset when Frankie picked up a ground ball near the crease and scored the game-tying goal to send the game into over time with only 16 seconds left.  There were many other examples like this throughout the season.  Frankie always did what he was asked and more.  He was a pleasure to coach and always ready to do anything to help the team.  Congratulations to this year's Bernie Ward Commitment Award winner, Frankie Landers.
Brandon Carroll
Most Improved Player
Brandon Carroll had a remarkable season this year.  After barely seeing the field last season, Brandon came back more focused and dedicated than any other member of our team.  Brandon was a leader on and off the field.  The coaching staff recognized this and named Brandon one of our captains.  Brandon never quit while he was on the field and had to be told to take certain plays off.  His heart and dedication were second to none.  Congratulations to this year's Most Improved Player, Brandon Carroll.
Kyle Cote
Most Valuable Player
Kyle Cote was a quiet leader on the field.  About three games into the season, Kyle started to take control of the attack and manage the game by himself.  Kyle was never afraid of contact and always wanted to challenge himself to continue to improve.  He finished first in ground balls and in goals and was second in assists.  Kyle was always ready for more and never wanted to stop playing.  Kyle was a pleasure to coach and a man of few words but never seemed to stop smiling while he was on the field.  Congratulations to this year's Most Valuable Player, Kyle Cote.
---
Girls Freshman Spring Track
Maya Richardson
Bernie Ward Commitment Award
Maya Richardson's ascent from being a solid freshman scorer to a top Varsity runner in the Nassau-Suffolk Catholic League has been nothing short of amazing. She started out the season running 5:27 for 1500 meters, and as of this writing, she has run 5:07, finishing second to her teammate in the NSCHSGAA Freshman-Sophomore Championships. She also scored in the very competitive "Big Blue Classic" 3000 meters. She owes all that success to her unyielding commitment.
Rachel Cooney
Most Improved Player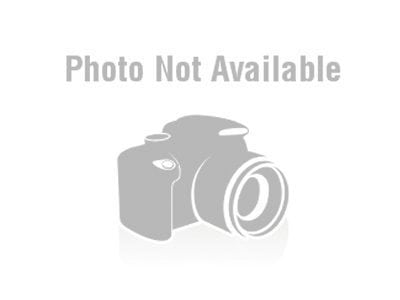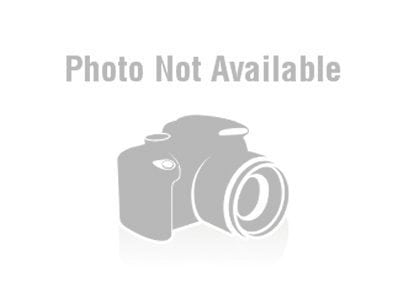 Rachel Cooney is our Most Improved Award winner. Starting out the season with a 72 second 400, she has improved to 65 seconds. She has a tenacious work ethic which resulted in her scoring in two events in the freshman-sophomore NSCHSGAA Championships. She is a young athlete willing to answer any role to help her team in a relay or a field event. Her smile is as contagious as her dedication.
Maureen Lewin
Most Valuable Player
Maureen Lewin is our team's MVP. She has been undefeated all the season in the 800 and 1500 meter races in freshman competition and was the CHSAA Intersectional freshman 3000 meter champion. She has run a leg on the Varsity 3200 meter relay which leads all Long Island teams, ran on the Penn Relays 4×800 team, and is currently the number threat to take the Varsity 800meter NSCHSAA crown.