The Most Improved Player Award
This is awarded to the athlete who displayed the greatest amount of improvement and growth in their skills which contributed to the success of their team.
The Bernie Ward Commitment Award
This award is named after our beloved former faculty member, coach, and colleague Bernie Ward is for the athlete who has displayed the most passion and commitment towards bettering themselves and their teammates during the season.
The Most Valuable Player Award
This is awarded to the athlete whose contribution to the team contributed most towards that team's success during the season.
Girls Junior Varsity Basketball
Mackenzie McAllister – Most Improved
This year's recipient of the most improved award goes to Mackenzie McAllister. Mackenzie quickly made her way into the starting five and became a tremendous force on and off the court with her great defensive skills as well as her willingness to get better. Mackenzie is a true student of the game and is extremely coachable. This quality allows her to develop her skills by taking instruction and learning from her mistakes. She plays selflessly and bravely with such a positive attitude which was infectious to her teammates. Mackenzie is such a great teammate and I look forward to seeing even more accomplishments in the future!
Victoria Dieguez – Bernie Ward Commitment Award
This year's Bernie Ward Commitment Award is presented to Victoria Dieguez. When Victoria steps on that basketball court, nothing else matters. She is committed to the team, to winning, and to being fearless. She has exceeded all of the expectations set for her and quickly became an intricate part of the starting five as our point guard as a freshman. Victoria is a true fierce competitor and I cannot wait to see what is in store for her future as a Firebird basketball player. It only goes up from here!
Amelia Hirschfield – Most Valuable Player

This year's Most Valuable Player is Amelia Hirschfield. As a captain, Amelia led by example on the basketball court; she was able to take care of the ball and do it with such finesse. This season, Amelia scored a total of 210 points while averaging 12 points per game. She had a game-high of 24 points where she played brilliant basketball against Xaverian- definitely a game for the books! Amelia was able to control the tempo or rhythm of the game while involving all five people on the court. Her contributions truly influenced the success of this team.
Boys Junior Varsity Basketball
Jake Cosgrove – Most Improved
This year's Most Improved Award goes to Jake Cosgrove. Last year due to injury Jake missed a large majority of the season and therefore had a less than stellar Freshman year. He was determined to change that during his JV season. He worked hard in practice early in the season to show his growth as a player and his ability to help be a leader on the offensive and defensive sides of the basketball. This hard work paid off. His offensive ability was a catalyst that helped us win some very important games. He was truly able to put his Freshman year behind him and let his true potential shine during an impressive JV season.
Aidan O'Connor – Bernie Ward Commitment Award
This year's Bernie Ward Commitment Award goes to Aidan O'Connor. Aidan was tasked with one of the toughest jobs on a basketball team. He was asked to take over the role of the point guard position. He would have to run the whole offense in the midst of attempting to control the game. This can be a very daunting task. Not only that, but he is naturally a shooting guard and to change positions can be challenging as well. He could have complained about the difficult move, but instead, he took it in stride and said, "Whatever it takes to help the team." It is through this unselfish action that he showed his true dedication to the team.
Jordan Delucia – Most Valuable Player
This year's Most Valuable Player goes to Jordan Delucia. Our offensive game was centered around him and his abilities. Jordan is the definition of a "workhorse." Almost every single game he would be tasked with putting the team's offensive output on his back and lead us to victory. He almost always succeeded in that undertaking. His greatest showing was in a game against St. Anthony's in which every time he touched the ball he would easily get around his defender and score. He finished the game with a season-high 35 points. This was an offensive performance unlike I have ever seen at the JV level.
Boys Freshman Basketball
Brian Russell – Most Improved
Brian began the season as a guard who saw little play time. By the end of the season, the coaching staff decided to give Brian the opportunity to start as our point guard and we were glad that we did. Brian possessed the poise and intelligence necessary to facilitate the team's offense. As he improved in his position, the team improved offensively and helped reduce the number of team turnovers in a game. Congratulations Brian!
Joseph Durso – Bernie Ward Commitment Award
Joe's journey this season was a challenging one for a player. However, as one of Coach Matt Grahn's "Top ten signs you're a great teammate," Joe was willing to play any role that helped the team win. Joe starting the season as a starting forward, and as the season went on, Joe was asked to switch his position to guard. Joe had to quickly adjust to this new position and he did so with great success. Congratulations Joe!
Jack Healy – Most Valuable Player
Jack from the first game this season to the last started and played almost every minute of every game. Jack was the only consistent player to start and produce positive outcomes on both ends of the court. His athleticism and strength in the forward position could not be matched by any of his opponents this season. He had only one speed when it came to his approach towards practice and games. Congratulations Jack!
Junior Varsity Cheerleading
Thalia Prodromakis – Most Improved
Learning and perfecting a cheerleading routine takes weeks of preparation and hard work. Even after countless practices mistakes are always inevitable on the competition mat. Thalia proved all of this wrong when she was thrown into a routine with less than half hour before a performance. She learned an entire routine and went on to perform it flawlessly at our annual showcase. A week later she returned to the competition floor performing the same routine with no mistakes, and helping her team go on to win a first place trophy. She played a role in each and every elite level stunt and was able to pull it off in record timing, a remarkable achievement that we are extremely proud of.
Lola Lechleider – Bernie Ward Commitment Award
Lola's commitment to her team was unwavering all season. After suffering an injury mid-season she was forced to the sidelines for the remainder of our competitions. Her dedication to helping the team never faltered. During routines, she was the loudest and most positive motivator while watching her team. She would watch practices and help her teammates improve. She was a constant positive voice and made sure the girls knew just how much she believed in them, no matter how bad of a day anyone could be having.
Brielle Johns – Most Valuable Player
Brielle is a determined and hard-working athlete. Her commitment, drive, and attitude towards cheerleading, paired with her natural abilities, made her an essential asset to the team this season. An integral part of all elite stunting, she would be matched with numerous different teammates, and her stunts always worked. It takes a lot for an athlete to try things over and over after failing time and time again, but Brielle did just that. She was determined to better herself and worked endlessly at her tumbling each and every day. We gave her the challenge of throwing harder skills and she met the challenge and then some.
Freshman Cheerleading
Isabella Gillam – Most Improved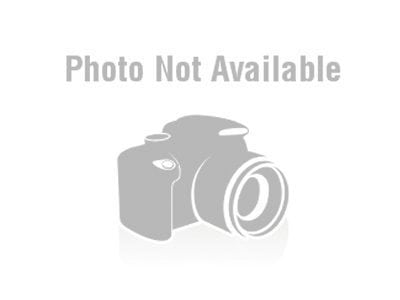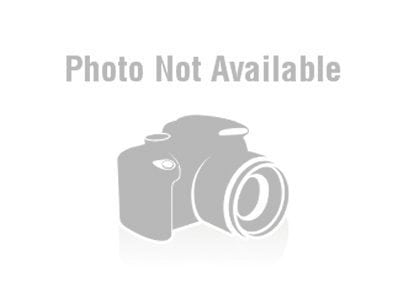 This seasons Most Improved Player is a cheerleader who has improved in all aspects of cheerleading. In the fall season, she was a very talented base. Not wanting to lose her strength, we were hesitant to transition his cheerleader into a new position. She accepted this new challenge and was determined to be as good of a flyer as she was a base. Her hard work and determination are very evident as she has proven to be one of our most reliable flyers. We are so proud of the incredible cheerleader she has become. This seasons Most Improved Player is Isabella Gillam.
Theresa Marks – Bernie Ward Commitment Award
This seasons Bernie Ward Commitment Award goes to a cheerleader who has fully dedicated herself to the freshman cheerleading team. She gives one hundred and ten percent at each and every practice and pushes herself to be the best cheerleader she can be. During water breaks, you can always find her on the mat perfecting her tumbling skills. Her positive attitude and determination make her a pleasure to coach. No matter how hard she's working, she does it all with a smile on her face. This seasons Bernie Ward Commitment Award goes to Theresa Marks.
Sofia Mango – Most Valuable Player
This season's Most Valuable Player is a cheerleader who has been a true asset to our team over the past two seasons. Her effort, talent, positivity, and determination are unmatched. She is a natural leader and an absolute pleasure to coach. Each and every practice, she works tirelessly perfecting her stunts, jumps, and tumbling. Even with her elite skill set, she always pushes herself to improve and encourages her teammates to do the same. She is an all-around cheerleader with exceptional stunting ability, flawless jumps, and phenomenal tumbling. The freshman cheerleading MVP is Sofia Mango.
Junior Varsity Dance Team
Aline Asarian – Most Improved
The Most Improved Award for the 2018 JV Dance team goes to Freshman, Aline Asarian. Aline has worked tirelessly throughout her two seasons to improve herself in all aspect of dance. Starting off her season with a unique intense solo tryout, Aline has proved to be an integral part of the team. She has pushed herself to do things she didn't know she was capable of. Landing her tricks after multiple tries and starting from being alternate in Pom, to having a permanent spot and overall competing in all three categories. With her hard work and great ethics, Aline is well deserving of this award. She has excelled tremendously, and she is definitely a girl to watch out for!
Shannon Tominey – Bernie Ward Commitment Award
This year's Bernie Ward Commitment Award goes to a JV dancer whose dedication to the art of dance and learning her skills is undeniable. Her commitment to the team has never faltered. Sophomore Shannon Tominey is well deserving of this accolade. She is fully open to tips and suggestions on how to achieve her goal. She pushed herself to landing tricks she didn't think she was capable of. When a team member was down, she stepped right up and met the need of the team. Shannon is completely worthy of such a prestigious award, and we are proud to have been able to be her coach for three seasons.
Elisabeth Casey – Most Valuable Player
The recipient of this year's JV Dance team Most Valuable Award is Sophomore, Elisabeth Casey. Elisabeth has proven time after time to be a great asset to the group. She effortlessly takes control of her team as a leader and has been named Co-Captain for the year. She has learned when to push herself and when to listen to her body and rest. Elisabeth has maintained a positive attitude and is a superb well-rounded dancer. We are so proud to have coached her for three seasons and see her grow. Her future is bright, and we wish her nothing but the best!
Girls Freshman Track
Kelly Davis – Most Improved
This young lady took her skills and speed honed from the soccer fields of her youth to contribute to the team. Almost unnoticed at first, ran to a gold medal in the 4×200 relay at the NSCHSGAA underclassmen championships and took a bronze in the 55 meters. Most importantly, she showed courage, commitment, and cooperation by not only using her athleticism to try the high jump but scoring for the team. This was an effort and decision alone which shows both her commitment to athletic excellence and her team. We are proud to bestow this MIP award to Kelly Davis.
Margaret McLoughlin – Bernie Ward Commitment Award
On anybody's team, this young woman could be a fine sprinter. She could be a fine hurdler. She could be a fine distance runner. But on the Kellenberg team, she is all three, because she enjoys both the thrill and challenges of competition and the service of helping her team where they need her most. Margaret McLoughlin started and finished her season by scoring and contributing in all three disciplines. It is, for this reason, we are honored to bestow her with this season's Bernie Ward Commitment Award.
Andrea McPherson – Most Valuable Player
A lightning bolt on the track. This young lady has emerged into not only one of the fine freshman sprinters in the NSCHSGAA but one of the finest Varsity sprinters as well. The NSCHSGAA freshman and sophomore Gold medalist in the 55 meters and the 4×200 relay, she was also an important leg on the "Grand Prix 4×200" Gold medal-winning relay. Andrea McPherson is a student-athlete with a great future, and we are honored to bestow this season's MVP award to her.
Boys Freshman Track
Christian De Risi – Most Improved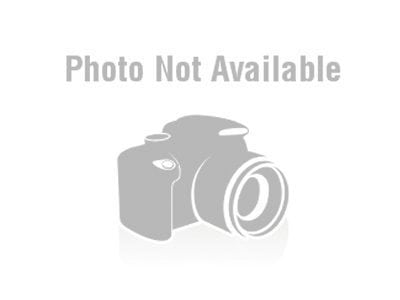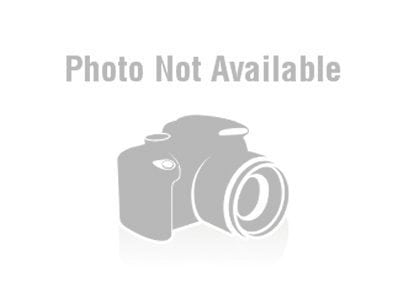 The freshmen boys' team is always looking to add new athletes who may be looking to get involved in another activity during the winter. This young man came to us a couple days after sign-ups and inquired about the shot put. We gladly encouraged him to come out for the team after knowing the strength he had in Latin School baseball. Christian De Risi improved by leaps and bounds and was a runner-up at the NSCHSAA Freshmen League Championships. Christian went from not knowing if the shot put would work out to becoming a league runner-up at championship time.
Kyle Murray – Bernie Ward Commitment Award
Commitment does not come cheap. It often takes an athlete out of his comfort zone, and he is called to take on different roles within the program because he is someone we can count on. Kyle Murray embodied that commitment. He also embodied a spirit of wanting to do something extra or something different when it came to his running. Whether it was asking him to run in a sprint race, when he trains as a distance runner or having run a distance that's a little longer then he's used to. Kyle also battled an early-season foot injury and came back with a fury and a confidence that this time of healing was now behind him. Kyle Murray truly deserves our commitment award this season.
Alex Scagnelli – Most Valuable Player
Alex Scagnelli was without a doubt our most valuable freshman athlete. During tryouts, the coaches did a double take when we saw how fast he was. Alex had juniors and seniors running behind him in workouts, and his accomplishments were far too many to number. During championship time, Alex was our highest freshman at the CHSAA Intersectional Freshman Championships and was awarded a spot in the 300-meter dash at the Varsity Championships. Alex has a great deal of talent and can make a fine leader in the future for this freshmen division of runners.
Junior Varsity Wrestling
Luke Sherry – Most Improved
Some athletes have no idea how successful they can be at a sport. The ceiling is so high for Luke Sherry that often times he needed to be reminded by the coaching staff. Luke has tremendous potential to be a state champion and the coaching staff is very excited to be a witness to his future success.
Brandon Clarke – Bernie Ward Commitment Award
Brandon Clarke showed up every practice and never had to be told to work his hardest. He ran, lifted, drilled and was always giving it his all. This year's Bernie Ward Commitment Award winner is Brandon Clarke.
Anthony Iadevaio – Most Valuable Player
Anthony Iadevaio is the future star in the Kellenberg program. The lightest and smallest kid in the program accumulated 15 wins this year, 10th most in the entire program! This young man is focused and determined to do great things as a Firebird wrestler. On top of that, he is a prime example of all that a young male athlete should be, a great teammate with tremendous heart and fight.